According to a survey conducted by the National Association of Dental Plans in 2018, more than 66.7 million Americans do not have dental insurance. The number of people without dental coverage in the United States has increased each year over the past decade and is likely higher than that today.
The survey found that lack of dental insurance is linked to an increased risk of requiring tooth extractions and dentures, not to mention poorer overall health. The sad fact is that many people who are unemployed, on low income, or retired simply cannot afford to pay dental bills or take out dental insurance.
Fortunately, there are usually some free and low-cost dental care options available, depending on where you live.
Dental and Hygiene Schools
Run a search for dental schools in your area if you are looking for affordable dental care. There are at least a couple of dental schools in most states, though a few have significantly more. For instance, New York currently has 160 dentist training schools.
Most dental schools offer a wide range of discounted preventative care and treatments, such as cleanings, fillings, and root canals. Keep in mind that priority may be given to children and the elderly. Plus, there will likely be a waiting list for consultations and treatments.
How much of a discount you can get will depend on the dental school itself. Some clinics offer a fixed percentage discount for all patients, while others base their discounts on income. In this latter instance, you will only be asked to pay what they believe you can afford.
The idea of allowing unqualified dental students perform procedures like tooth extractions and fillings may be off-putting to some. However, keep in mind that these are usually students in their final year of training. Moreover, the entire treatment will be closely supervised by a certified and licensed dentist, so patients are in safe hands.
The peace of mind you get from knowing that everything is being done by the book is balanced out by inconvenience. This is because student dentists will take longer to perform procedures.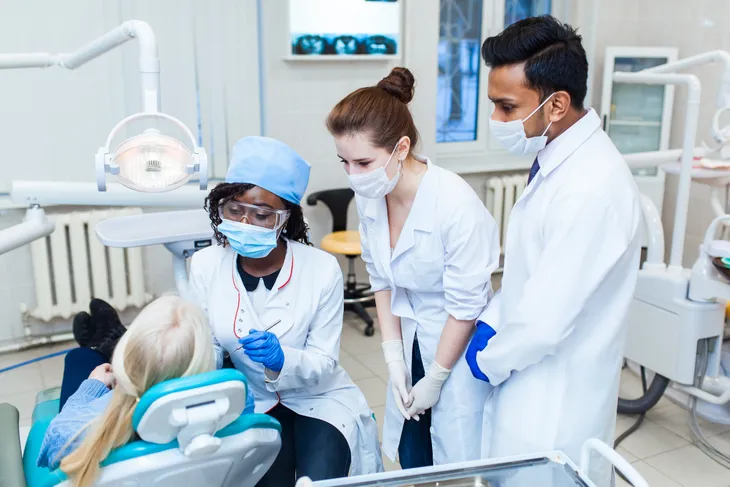 Government Healthcare Programs
If you are an older adult or have a limited income, you may qualify for healthcare assistance via a government program. There are three main programs, all of which provide some level of dental coverage.
Medicaid
In most states, Medicaid will cover the cost of some dental services for low-income families. The rules concerning who is eligible and the extent of the coverage vary state by state.
Find out more about Medicaid in your state by visiting the American Dental Association website.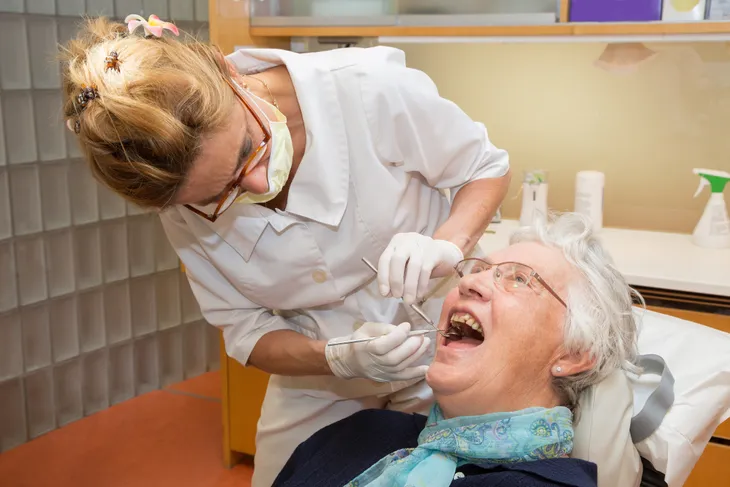 Medicare
People over 65 years old are eligible for this government healthcare program.
The program may pay for some basic dental care procedures. Unfortunately, Medicare does not cover the cost of dentures.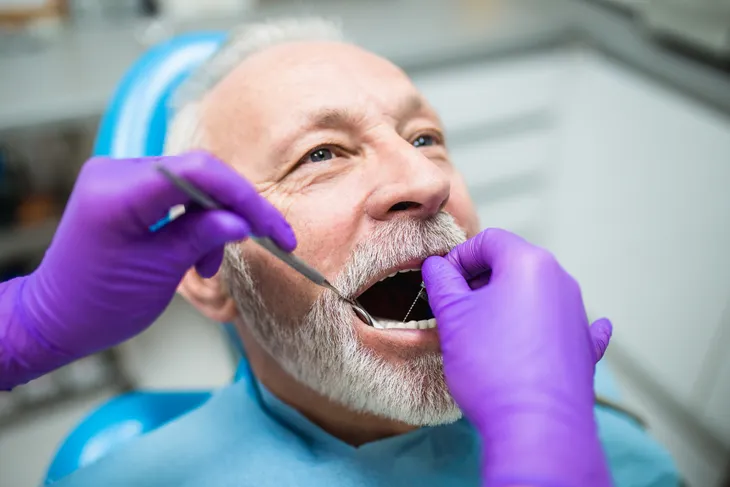 Children's Health Insurance Program (CHIP)
The rules concerning CHIP are different in every state. In most cases the program will pay for the dental care of any person under 19 years old.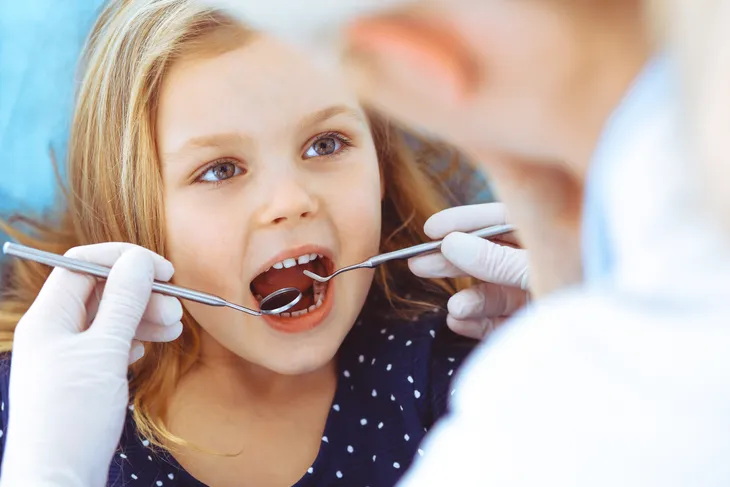 Community Dental Clinics
There are a limited number of public dental clinics around the United States, which are exclusively or partially funded with taxpayer dollars. These clinics have been set up by the federal Health Resources and Services Administration to provide low-cost health and dental care to people who are not insured or cannot afford to pay for treatment.
In some cases, public health clinics may offer dental treatment completely free of charge. Keep in mind that the amount you pay will be based on your income, so not everyone will qualify for free treatment.
As far as the types of dental treatment on offer go, this will vary clinic by clinic. Some facilities only offer emergency dental care, while others offer a range of routine services like cleanings, fillings, extractions, and root canals.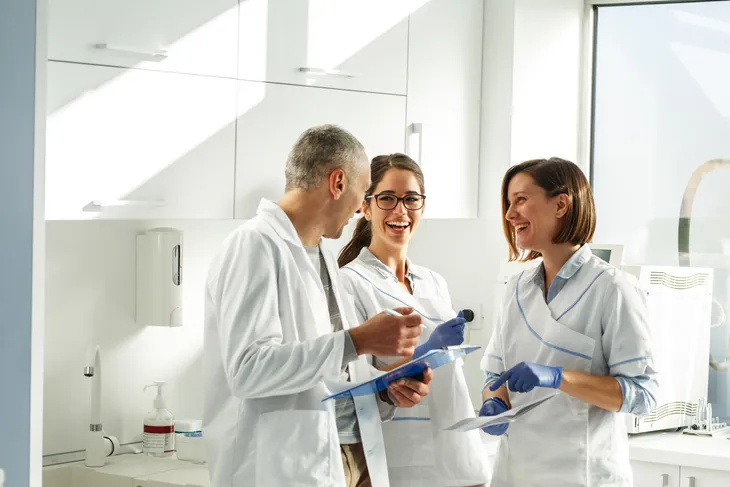 Clinical Trials
Entering a clinical trial may give you access to free dental treatment. This is more likely to be an option for people with medical conditions that can lead to dental and oral health complications. Dentistry provided as part of a clinical trial is almost always free. You may even be paid to take part.
However, keep in mind that this is because entering a clinical trial means you are submitting to treatments or medications that have not yet been approved by the FDA. When it comes to low-cost dental care, clinical trials are a high-risk option.
You can search for clinical trials due to be conducted around the United States by visiting clinicaltrials.gov.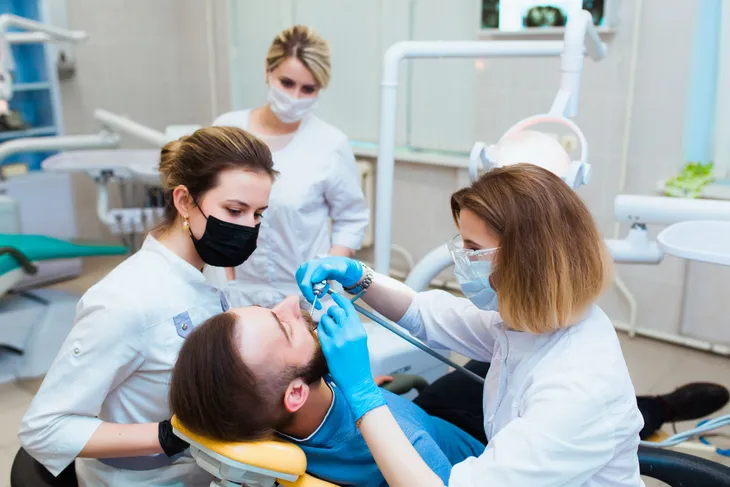 Search for a Free or Low-Cost Dentist
The best way to begin your search for a free or low-cost dental clinic is by contacting your city or state health department. Even if there are no free clinics or dental schools in your area, they may be able to advise you on financial assistance programs that can help towards the cost of dental treatment.
Health department representatives may also know if there are local charities or faith groups offering free dental care to the elderly and people on limited incomes.