Choosing a dentist is not a decision to be made lightly. Since good oral health is essential to maintaining overall health, it is important to find a dental care provider who can properly meet your needs. Training, skills, accreditations, experience, and equipment all have a bearing on the quality of care you receive. Plus, finding a dentist you are comfortable with will mean you are more likely to attend appointments and have a positive experience while you're there.
So, how do you go about finding the right dentist for you? This article explores the advice set out by the American Dental Association (ADA), plus some other useful tips that will help you choose a local dentist.
How to Start Your Search for a Dentist
The first thing you need to do when searching for a new dental care provider is to create a short-list of potential dentists. If you're not sure where to start, consider the ADA's recommendations:
Ask for Personal Recommendations: Speak to family, friends, neighbors, and even co-workers about the dentist they use. The chances are that if they have had a positive experience, your experience will be similar. This will also help you rule out any poor dental care providers in the area.
Get Recommendations from Your Doctor: Your general practitioner may be aware of dentists and oral surgeons in your local area who are known for providing top-quality care.
Speak to Your Current Dentist: If your reason for finding a new dentist is that you are moving, speak to your current dentist to see if they can recommend a dental care provider in your new city or state of residence.
Check Local Dental Society Directories: Institutions like the ADA and other local area dental societies may be able to recommend highly qualified dentists local to you. These directories tend to list professionals that specialize in a certain area of dentistry, which can come in handy for people who know they will require specific treatments.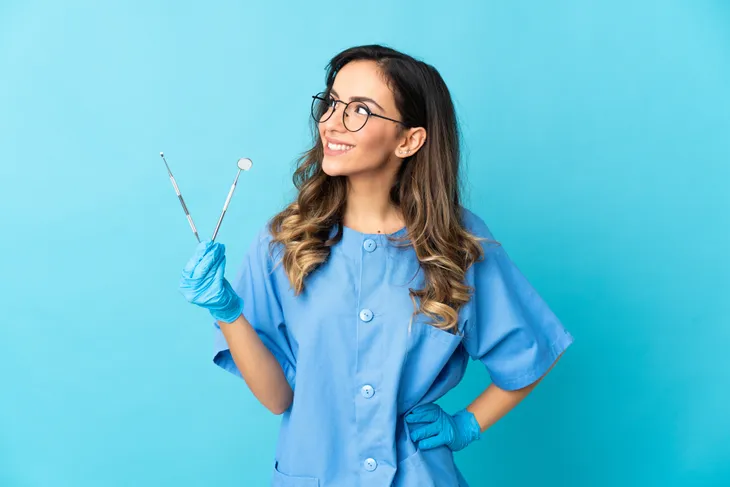 Location Isn't Everything
The location of your dentist is obviously an important factor, but it should not be the only consideration when choosing a new care provider. There is no denying that having a dentist who is based two streets away from your house would be extremely convenient. However, convenience means nothing if they are too expensive, poorly equipped, or have a terrible bedside manner.
With that being said, you may wish to start your search by looking at the closest clinics to you and working your way further out from there. Location isn't everything. However, the last thing you want to do is find yourself in a situation where you have to drive halfway across the state every time you need a routine exam or cleaning.
With this in mind, people who expect to have a lot of dental work done should place even more emphasis on location.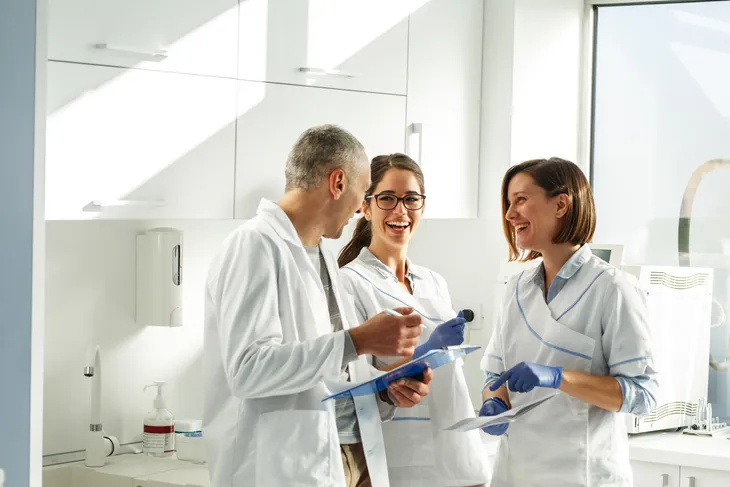 Think About Your Dental Insurance
After location, the next thing you should consider is your dental insurance. Depending on the type of coverage you have, you may be restricted to using dentists within the insurance provider's network.
It is important to find out whether treatment by your potential dentist will be covered by your dental plan — and to do so as soon as possible. Otherwise, you may waste time vetting a dentist only to find out that could never have used them due to restrictions on your insurance.
People who are on Medicare or Medicaid should find out whether their new dentist accepts patients on these plans. At present, only around 43 percent of dentists in the United States take patients with public health coverage.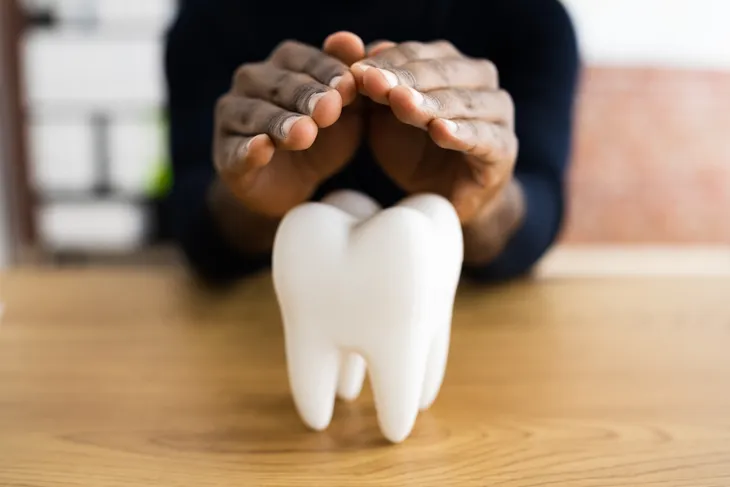 Compare Dental Care Prices
Many people who have dental coverage forget to consider pricing of individual treatments when looking for a new dentist. Most dental plans will only cover the cost of some treatments and will only do so up to a certain amount. This means that you will be required to pick up the rest of the bill if a procedure costs more than the insurance company's limit.
You do not necessarily want to opt for the cheapest dentist you can find, as you may end up with substandard service. Pricing should only be something you consider once you have weighed most of your options and narrowed the search down to two or three good dentists.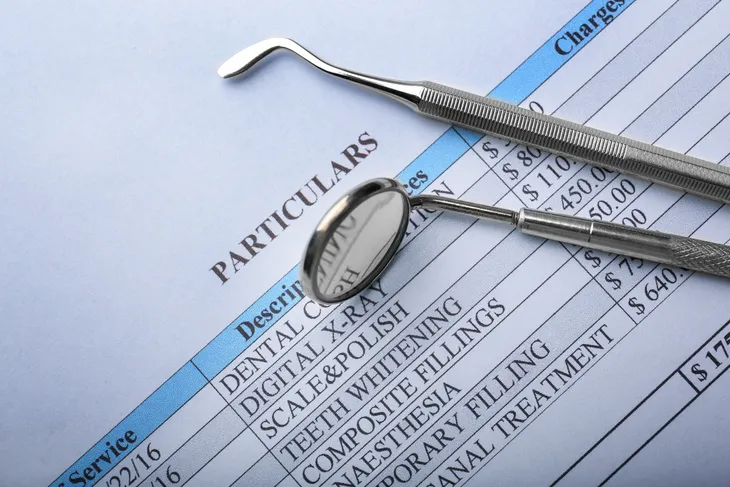 Pick a Dentist You Like
Personality may be the last thing on your mind when search for a new dentist, but it is an extremely important factor. If possible, you should try to meet with your potential dentist in person or have a chat with them over the phone at the very least. If you find you dislike a particular dentist, you can scratch them off the list immediately.
You do not need to find somebody you like so much that you want to invite them to dinner, but you do at least need to feel comfortable with them. Otherwise, you will start to dread dental appointments and may even start skipping them altogether.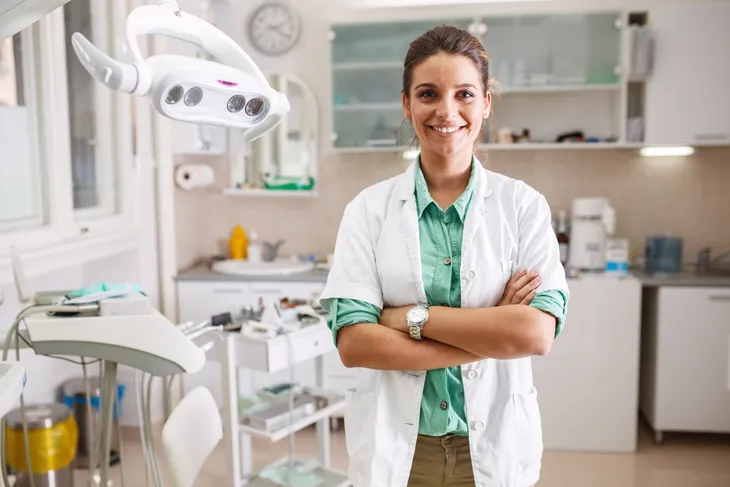 Visit the Dentist's Clinic
Where possible, you should always pay a visit to your new dentist's clinic before engaging their services. This is the environment you will be receiving treatment in, so you need to feel comfortable in it. Try to have a chat with other members of staff to make sure they are friendly and accommodating, as it is not just your dentist you will be dealing with during appointments.
Take the opportunity to check out the condition of the clinic itself during your initial visit. If a dentist does not take good care of their office, they are unlikely to take good care of their patients.
Consider the following things when checking out your potential dentist's clinic:
Is the office clean? A dirty office could mean dirty equipment, which would pose a serious health risk.
Is everything neat and well-ordered? This is a good indication that you dentist is well-organized, trustworthy, and reliable.
Are staff wearing the proper protective gear? Make sure the dentist and dental nurses are wearing proper scrubs, masks, and disposable gloves.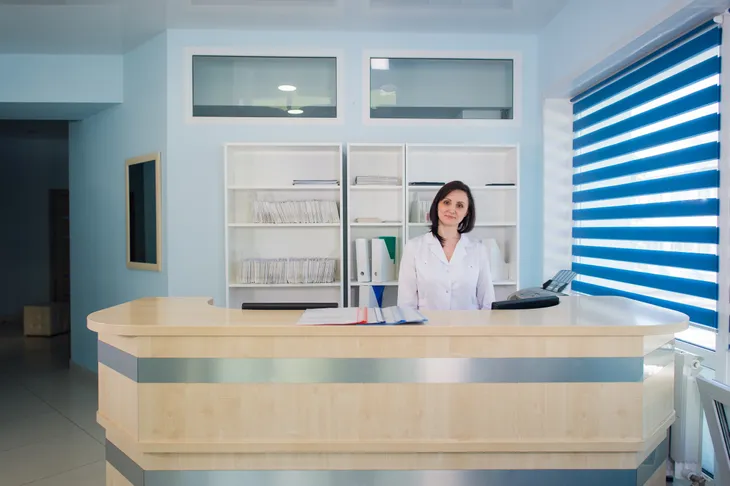 Take Your Time Finding a Dentist
Having the right dentist is every bit as important as having the right doctor. Take your time to find a good fit or you could end up launching your search again in a few months' time.