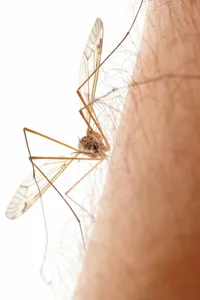 Statistics released on November 7, 2012 by the Centers for Disease Control and Prevention (CDC) show a scary reality when it comes to West Nile. The annual number of mosquito-borne virus cases top out at 5,054—with related death cases at 228.
And when we kissed summer goodbye for yet another year, medical researchers expected to bid adieu the threat of West Nile outbreak as well. However, the surprising mild winter temperatures in many southern states have caused disease-carrying mosquitoes to stick around and even survive during the cold months. States like Arizona, California, Louisiana, Mississippi, Illinois, South Dakota, Michigan, Oklahoma, Nebraska, Colorado, Ohio are the most effected, with Texas bearing the brunt of West Nile outbreaks with 1,684 cases (or 1/3 of the national total) just this year!
So even though summer is long gone, be forewarned, West Nile cases are still popping up – making this year's outbreak higher than the last 4-years combined, and leaving many scientists speculating that the increase in cases is linked to climate change.
"As long as the temperatures remain above freezing there is potential for West Nile virus transmission," says Epidemiologist, Stephen Sears.
While largely-impacted cities, like Dallas, are exercising city-wide spraying as a form of mosquito control, scientists also recommend protection via the following methods:
Insect repellant
Reduce standing water around your house and yard (i.e., ponds and bird baths)
Mend rips in screen doors and windows to keep insects out
Source: WBUR