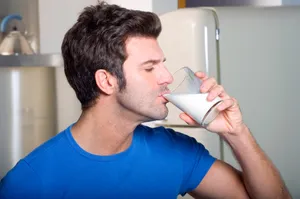 New findings from the National Institutes of Health have linked men consume too much calcium (in the form of calcium tablets) to higher risk of heart disease death.
The study recruited 400,000 middle-aged American males and polled them on general health, lifestyle, and diet questions, including their age, race, weight, and supplement usage, which more than two thirds of the group admitted taking regularly (either alone or in multivitamin form).
Researchers monitored the men over the next 12-years and found that approximately 12,000 (or 3- percent) died due to cardiovascular disease. Out of that grouping, it was found that the males who took 1,000 milligrams of calcium per day or greater had a 20-percent higher risk of heart-related death versus those men who passed on calcium supplements.
"It's possible that calcium build-up in the arteries and veins may affect cardiovascular risks in some people," claims Qian Xiao, researcher from the National Cancer Institute.
The results were surprising when you consider that zero evidence has yet to be found to link calcium supplements with heart disease deaths in women, and there is no link between calcium food and beverages and heart problems in men or women.
"The effect of supplemental or dietary calcium on heart disease has always been a bit of an unanswered story," said Howard Sesso, a preventive medicine researcher at Brigham and Women's Hospital and Harvard Medical School in Boston. "[However] when taking supplements, maybe taking doses that far exceed what you need… might raise cardiovascular risks."
Source: Fox News