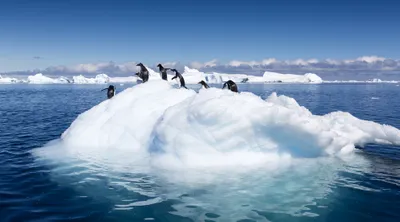 How dangerous is climate change? Dangerous enough to prompt one medical journal to call it a visible public health threat.
Climate change can affect human health through pollution and poor sanitation, notes a new report in the Journal of the American Medical Association.
In its latest issue, released last week, the journal says that air pollution can worsen respiratory disorders, including asthma. It can also have a significant impact on the health of people who suffer from serious allergies.
The journal also notes that climate change can affect infectious disease, such as those transmitted by mosquitoes. Climate change can also have a huge affect on our food supply by reducing crop yields and giving a boost to diseases that attack plants.
Finally, and perhaps most extremely, the journal notes that climate change can worse mental health disorders through post-traumatic stress and depression associated with natural disasters.
Medical expert Dr. Jonathan Patz, who works at the Global Health Institute based at the University of Wisconsin-Madison, says it's time people take the health effects of climate change more seriously.
"Evidence over the past 20 years indicates that climate change can be associated with adverse health outcomes," Patz said. "Health professionals have an important role in understanding and communicating potential health concerns related to climate change, as well as the co-benefits from burning less fossil fuels."
The researchers behind the report took special aim at fossil fuels. Patz says lowering the usage of fossil fuels can improve public health and reduce healthcare costs.
Dr. Howard Bauchner, who produced an editorial attached to Patz's report, says we're now witnessing the dawn of a new age in public health. "Today, in the early part of the 21st century, it is critical to recognize that climate change poses the same threat to health as the lack of sanitation, clean water, and pollution did in the early 20th century," Bauchner said.