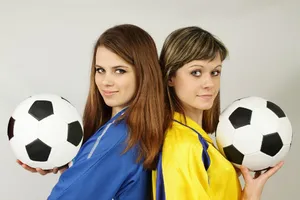 A U.S. government panel, made up of sponsors from the Department of Defense, the CDC, the American Academy of Neurology, and the National Institutes of Health are backing an extensive study that will examine the rise of sports-related concussions among youth, and how they contribute to suicide among professional football players.
The study will be conducted by the National Academies of Science, and will look at sports-related concussions in young people ranging in age from elementary school to early adulthood, and including military personnel with concussions and risk factors.
It's about time, according to many health professionals after a similar 2010 study by the U.S. Centers for Disease Control and Prevention (CDC) noted that emergency room visits for brain injuries (including concussions) rose 60 percent in the last decade. There were 173,000 temporary brain injuries related to sports or recreation on record among teens less than 19 years old.
Another 2007 study also revealed these surprising facts:
Sports-related brain injuries are most common in football and girls' soccer.
In 2012, 2,000 former players sued the National Football League, alleging it marketed the ferocity of the game, but diminished the risk of brain injury among players.
Solid links were made between concussions and mental illnesses, which lead to severe depression and higher suicide rates among former NFL players—including Junior Seau and Ray Easterlin.
This new study will breakdown injury according to age and be scrutinized by American parents worried about brain injuries in sports…"[We] start [asking], 'Is it safe for Sally to be playing soccer?,' and you get lots of public interest," says Robert Graham, head of the panel carrying out the study and a public health expert at George Washington University in Washington.
Graham expects the panel to have a full report prepared and published to the Institute of Medicine by late 2013.
Source: Reuters