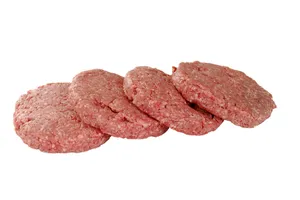 Health officials in Canada are warning people not to check their deep freezes for frozen, boxed burger patties sold at Safeway stores across the country Canada.
The Canadian Food Inspection Agency has already issued a recall all Safeway brand hamburger patties sold in Alberta—including packages branded as:
Gourmet Meat Shoppe Big and Juicy Burgers
Gourmet Meat Shoppe Prime Rib Burgers
And, Butcher's Cut Pure Beef Patties
The beef patties were manufactured at Cardinal Meat Specialists in Brampton, Ontario, due to suspected E-coli bacteria. An ongoing investigation has been launched by health officials, but in the meantime, if you purchased beef patties under those names from a Safeway store in Alberta, Ontario, Manitoba, Saskatchewan, B.C., or within the Northwest Territories with a best before date of Aug. 14, 2013, please discard them immediately.
Source: Calgary Herald