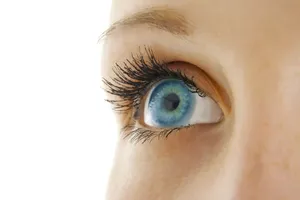 A new 'revolutionary' trifocal lens implant offers a breakthrough for cataract patients by enabling clear near, far and intermediate vision through the use of three different focal points.
In a bladeless operation under local anesthetic, the implant is inserted using a computer-guided laser in just a few minutes. This laser makes a 2mm incision in the eye, while dividing the eye's natural lens into multiple small pieces. Using the incision, the small pieces are taken away from the eye using a tube, which is then used again to insert the new trifocal lens.
Cataracts are an age-related condition that causes the clouding of the eye's lens, and artificial lens implants have long been the most common treatment. With typical lens implants, cataract patients have reported improvements in near and far vision, but trouble with blurry intermediate distance vision. This meant that many still needed to use glasses in certain situations.
Consultant ophthalmic surgeon Bobby Qureshi, who has performed some of the first trifocal implants offered in the UK at London's Eye Hospital, describes the results of the surgery as being close to instantaneous.
"While traditional multifocal lenses have been around for more than a decade, they have fallen out of favor because they could only offer patients good near and far vision, and didn't provide enough for tasks requiring good intermediate vision, such as computer use, for example," said Qureshi.
"As well, most patients reported too much glare with previous lenses. The trifocal lens overcomes these two main shortcomings by offering good overall vision and very little glare," he added.
Source: Business Standard