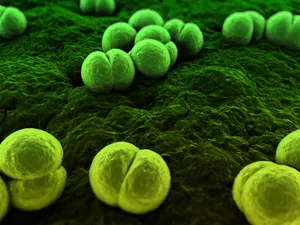 The recent meningitis outbreak in the United States has claimed another victim. The Center for Disease Control and Prevention has put the death toll at 31, and the outbreak rate at 414 infected people. There are additional patients who have developed joint infections and related abscesses.
The meningitis outbreak was caused by injectable steroid shots being contaminated with exserohilum rostratum. It is a fungus that is found in soil. The steroid shot was methylprednisolone acetate, which is used to treat back and joint pain. The cause of the contamination of the injection is being investigated. The maker of the steroid was the New England Compounding Center in Framingham, Massachusetts.
Meningitis is an infection that attacks the brain membrane and spinal cord. The symptoms include fever, chills, mental health changes, sensitivity to light, weakness, and much more. The symptoms can take over a month to develop.
Bacterial meningitis can be passed from person to person, but fungal meningitis cannot. The CDC believes that only those people who received the steroid injection are at risk. They estimate that the risk of meningitis is highest before 42 days after injection, which has been reached. They warn that additional cases will continue to develop after that date.
Source: ABC News