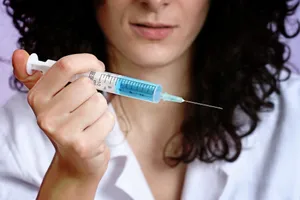 The French Health Minister Marisol Touraine has said that France is recalling all doses of Agrippal from the market. Agrippal is an influenza vaccine which was made by the Swiss drugmaker Novartis.
This recall comes after small white particles were found in the injections. The discovery took place in Italy, which received vaccines from the same batches that France received. Italy banned the particular flu vaccine after the white particles were discovered. Novartis says that the white specks could be an aggregated protein. It is caused by the ingredients clumping together but do not effect the vaccine.
Switzerland, Italy, Germany, and Spain have issued bans on the use of this vaccine. The countries are waiting to hear from the European Medicines Agency, EMA, to hear their opinion. The EMA has issues a statement saying that "At the moment there is no regulatory action from our side," as the vaccines were authorized by the individuals nations.
The banned vaccines are Agrippal in France, Fluad and Agrippal in Switzerland, and subunit Influpozzi, adjuvanted Influpozzi in Italy.
Source: Reuters