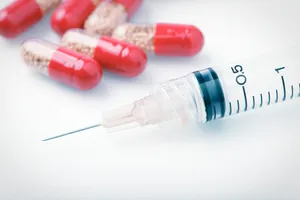 The Food and Drug Administration has approved the production and use of choline C-11, an imaging agent used in positron emission tomography (PET) to detect prostate cancer. The compound is injected intravenously, and the FDA has found that it is virtually free of side effects, except for some mild skin irritation at the injection site experienced by a small minority of patients.
The FDA also announced that the Mayo Clinic is the first facility approved to manufacture Choline C 11 Injections to patients.
Dr. Charles Ganley, direction of the FDA's Office of Drug Evaluation IV, said, "Choline C-11 Injection provides an important imaging method to help detect the location of prostate cancer in patients whose blood tests suggest recurrent cancer when other imaging tests are negative. The FDA's approval of choline C-11 injection at the Mayo Clinic provides assurance to patients and healthcare professionals they are using a product that is safe, effective, and produced according to current good manufacturing practices."
The safety of the imaging agent was verified in a systematic peer review of the published clinical trial reports.
Source: FDA