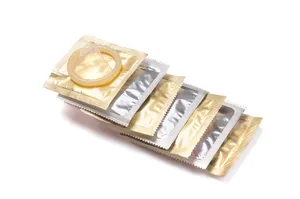 Durex, the popular contraceptive manufacturer has introduced a condom delivery service in Dubai, in United Arab Emirates. So if you need a rubber quickly delivered to your doorstep, SOS Condoms (a subsidiary of Durex and Buzzman Middle East) will have it to you within the hour.
Dubai is known for its often liberal outlook, even though it enforces strict sexual-related laws. For instance, cohabitating with a member of the opposite sex, to whom you are not related or married, is considered illegal and so is sharing a hotel room with a boyfriend or girlfriend.
However the city is rather liberal compared to other Muslim centers in the Persian Gulf, and plays host to many North American fast-food restaurants, coffee shop, and designer clothing brands—eager beavers located anywhere in the city's Gulf metropolis can order condoms by placing an order online or via their mobile phones between the hours of 4 p.m. to 4 a.m.
"[SOS Condoms] will expand to other cities with the next city decided by a competition on SOS Condoms' Facebook page," says Sandrine Girard, spokesman for Buzzman Middle East.
Source: Fox News