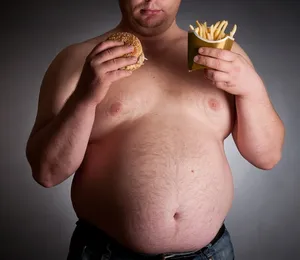 Hold on right there mister! Before you eat that whole block of cheese or polish off that entire bucket of chicken, think about what it's doing to your sperm count.
That's right; a Danish study has linked saturated fats, or the type of unhealthy fat found in cheeses and meats, to lower sperm counts in men.
The study monitored a group of 701 Danish men who were approximately 20-years of age. The participants were put into four groups ranging from high to low saturated fat intake. Each participant was polled about their diet during the past 3 months, and asked to produce a semen sample.
Findings revealed that those who ate the most saturated fats had a 38 percent lower concentration of sperm, and 41 percent lower sperm counts in their semen, compared to men who consumed less unhealthy fats. And when you consider the World Health Organization considers 15 million sperm per milliliter of semen as normal, it's surprising that 18-percent of men who were in the highest saturated fat group fell below that number.
"I think obesity is a [primary] cause, but (saturated fats) could also be a possible explanation," says ," said Tina Jensen, the study's lead author, "…and other studies have shown that saturated fat intake has shown a connection to other problems and now also for sperm count."
Source: Globe & Mail