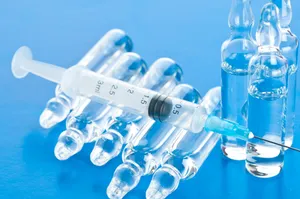 The Darfur yellow fever outbreak continues to ravage the region. In good news, the World Health Organization is working with the Sudanese government to distribute over 2.4 million doses of yellow fever vaccine. The vaccines are provided from the International Coordinating Group on Vaccine, which is made from a United Nations partnership with vaccine manufacturers.
World Health Organization Sudan representative Anshu Banerjee says that the region expects the vaccine to roll out in two weeks, and continue to be distributed for two weeks after that.
He comments on the remoteness of the region, saying "Luckily we have a lot of support. A month ago, we initially did a campaign for meningitis, so there's some quite recent experience in conducting a vaccination campaign in Darfur itself. We have a lot of support also from NGOs working in Darfur together with the [Sudanese] state ministry of health in trying to make a success out of this campaign."
The yellow fever outbreak has claimed 107 lives and made 358 people sick. There is no treatment for yellow fever besides supportive care. Blood transfusions are provided to the seriously ill. Preventative vaccines are the regions best chance at saving lives. Yellow fever is spread from infected mosquitoes.
Source: VOA News