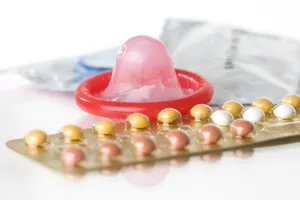 What does a company do when its owners don't believe in contraception yet healthcare regulators are mandating that contraceptives and birth control procedures be offered to all employees under their health care plan?
They take the matter to court—that's what!
And that's exactly what Indiana-based company, Grote Industries, did to win temporary court relief from providing staff with coverage for contraceptives, birth-control methods, and sterilization procedures, as mandated under the 2010 U.S. healthcare overhaul.
The vehicle safety systems manufacturing company, based in Madison, Indiana, is privately-owned by the Grote family. The Grote family claims in their court injunction that they are Catholic, and according to their belief system, therefore don't morally agree with the contraception (i.e., such as oral birth control pills) and sterilization procedures (i.e., Vasectomies) listed under their group insurance plan.
A panel decision, ruled 2 to 1, was passed by the 7th U.S. Circuit Court of Appeals in Chicago, favored the Grote family, and granted them relief from providing contraceptives to more than 1,100 full-time workers under the mandate.
Source: Reuters