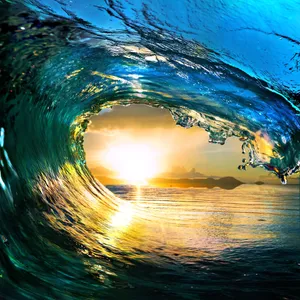 Living 1200 meters deep in the bay of Bengal is a new species of bacteria that is set to solve the age-old problem of lactose intolerance in humans. Lactose is a type of sugar found in milk. Approximately two-thirds of people around the world cannot digest lactose. Children and the elderly are at the greatest risk for lactose intolerance.
So what can a measly sea bacterium do to combat lactose intolerance? The bacterium secretes an enzyme called beta-glactosidase that helps in hydrolysis or abolishing the milk sugar lactose. So why isn't this secret weapon being used to go to combat against lactose intolerance?
This sea bacterium hasn't quite been implemented on a large scale yet but doctors are certain it will provide a cost effective way to combat issues associated with milk. The secret to the treatment of milk is temperature. Ideal beta-galactosidase should be active at pH 67 to 6.8 and at 4 to 8 degrees Celsius during processing, shipping and long-term storage of milk. The beta-lactamase produced by the new sea bacterium meets these conditions.
Now what is needed is further testing, and ways to produce it in mass quantities. This is a great advancement for lactose intolerance research, and so it would be nice if finally there might be an aid for long term sufferers. Who knew that the secrets for lactose intolerance would lie at the bottom of a bay?
Source: Deccan Chronicle