Did you ever suspect that what your children watch on television, at home, at night, may actually be driving them to bad behaviors—like drinking?
A study published by the School of Community and Global Health at Claremont Graduate University in California found that seventh-graders who are exposed to alcohol ads on television (and thought they were cool) often experienced severe problems with alcohol during adolescence.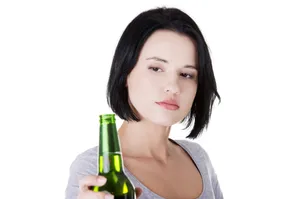 The study recruited seventh graders from 23 randomly-selected public middle schools in Los Angeles County. All were asked the same question: How often do you watch 20 popular TV shows? The kicker: all these shows featured an array of alcohol advertising during commercial breaks according to Nielsen Media Research.
Findings showed that "adolescents who like alcohol advertisements were more likely to elaborate on the content of the ads by, for example, envisioning themselves drinking, and experiment with drinking.
This makes sense, after all, the appealing an ad, the more likely it will lead to a product purchase. And for pre-and young teens still attempting to "find themselves", drinking is associated with rebellion, maturity, even the socially trendy thing to do, and lead kids to start drinking early.
According to the study results: Exposure to advertising was found to have a significant correlation with alcohol use, particularly among girls…[while] liking the ads was connected with alcohol-related problems…such as neglecting homework, starting fights, or ridiculing others…particularly for boys.
The study results also showed a very strong trend for both boys and girls—greater exposure to alcohol ads lead to a more positive association with drinking, and, in the end, a greater the risk of alcohol use between the seventh and tenth grades.