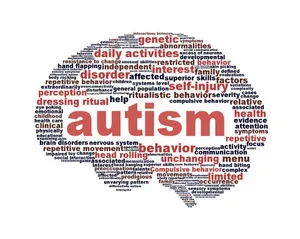 To currently diagnose an autistic child, clinicians must monitor that child for hours to measure their behavior. However, a genetic test, which examines a set of markers in the blood, could make diagnosis faster and more efficient.
A study from Children's Hospital Boston has discovered a new method for differentiating between kids with autism spectrum disorder (ASD) and those without the condition. Welcome news, since one in 88 kids are diagnosed with an autism spectrum disorder each year and with incidences of ASD at an all time high over the last 30 years.
This new blood-based test appears to predict autism relatively accurately (with at least the same accuracy as any other genetic test for autism that doctors currently administer). The genetic test has shown positive testing results, particularly among boys, and due to the simple fact that the condition seems to run in families.
During the study, medical researchers compared the blood of 66 patients with ASDs and 33 similar patients without the disorder. Researchers found certain markers in the blood of the autistic participants that weren't evident in the blood of those without the disorder. Researchers then narrowed the marker list down to 55 genes that could predict autism in about two-thirds of the participants.
Even though the test remains in early stage development (with accuracy around 70-percent), it has already been licensed to SynapDx, for commercial development. The company plans to start clinical trials in early 2013.
"There are a lot of different mutations involved, and a lot of different pathways that seem to be involved in autism…," says Isaac Kohane, a pediatric endocrinologist and computer scientist at Children's Hospital Boston, and the study's senior author. "…Some are related to learning, and some linked to immune function…The fact that not all kids had both, [means that] autism is beginning to look a lot like what the cancer biologists are telling us about breast cancer, or lung cancer…there may be hundreds of different molecularly defined cancers, which each have their own specific optimal treatment."
Diagnosing ASD in the early stages is vital to a child's behavioral, language, communication, and cognitive development. Kohane believes that a blood test such as this one can help identify those at risk of autism before symptoms appear, and get children into beneficial therapies.
Source: CNN.com