Tis' that time of year again! Every year since it's inception, the crack team at ActiveBeat.com has gotten together as the end of the year draws near to discuss the big, and often strange and surprising, health food trends expected in the new year. To be clear, we haven't tested many of these ourselves, and the verdict is still out on a lot of these so called food trends, but it's fun to try and guess what'll be hot in the new year.
So if you're up for it folks, hop aboard the superfood train on route to our wonderful and weird health and wellness predictions for 2017…
1. Omega-3s from Seaweed
Yes, you heard it first from us (via Yoga Magazine) that the newest and coolest omega-3 fatty acid source will be had from algae. YUM!
With more and more individuals opting for vegetarian and vegan lifestyles, a plant based omega 3 supply makes perfect sense. Really, anyone who won't or can't eat fish (due to an allergy) can now boost their essential fatty acid (DHA and EPA) intake via algae and algae supplements instead of from oily fish.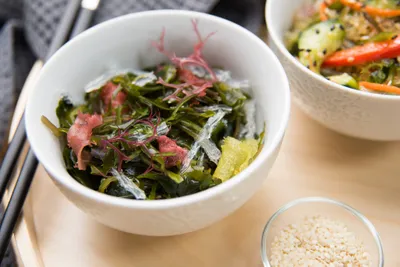 2. Probiotic Water
If 2016 was the year of probiotic chocolate, supplements, and of course, yogurts—they 2017 is set to be the year of probiotic beverages—to be more specific, probiotic waters. Why eat your probiotics when you can drink them?
If you're after a more functional delivery system, now you can drink your probiotics in liquid form in a matter of seconds. The research is still out on whether these "gut-friendly" waters can actually aid digestion.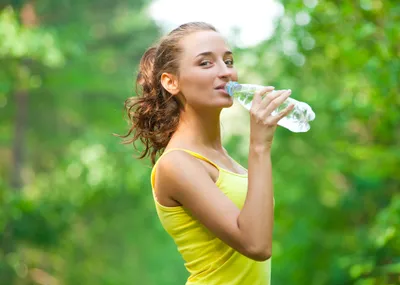 3. Trendy Turmeric
If you're big into the next spectacular superfood to hit the market, look no further than you spice cabinet for turmeric. This brilliant yellow-hued spice is set to reign the wonder-food scene due to it's powerful anti-inflammatory benefits, which are reputed to cure many chronic inflammatory conditions (i.e., from arthritis to liver disease).
According to National Institute of Health studies, turmeric contains a potent antioxidant, curcumin, which works as a natural anti-inflammatory and pain reliever. Numerous studies have linked curcumin to treatment for chronic heart disease, arthritis, cancer prevention, and to promoting better liver and gallbladder function.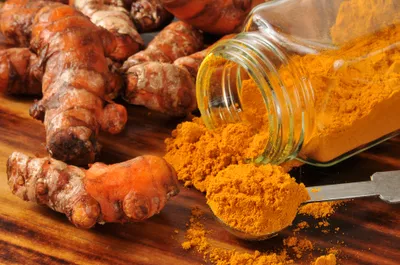 4. Tiger Nuts
If you subscribe to the Paleo diet then you may already know about tiger nuts. Really, they're not nuts at all, but rather tiny root vegetables that grow primarily in Africa and Mediterranean regions.
As the Paleo diet recommends, tiger nuts were consumed since the stone age. Now they're being touted by several academic studies for their rich magnesium, calcium, potassium, and fiber stores. Plus they ground up into a excellent gluten free grain flour for cooking and baking, and are even reputed to support digestive health.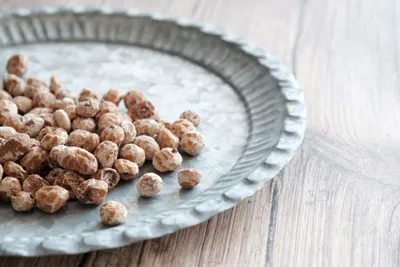 5. Essential Oils are Back!
Just when you finally used up all of your lavender and mint aromatherapy oils from 2010, they're back and in a big way! We're sensing that 2017 will be huge return to embracing natural and holistic DIY products, like essential oils.
Essential oils have long been utilized for their calming, anxiety-reducing, mood-boosting, and hormonal alignment powers, but in 2017 you can expect them to start popping up more and more as ingredients in your beauty products (i.e., skin care, fragrance, shampoo, etc.) for their rich natural anti-oxidants, amino acids, and vitamin stores.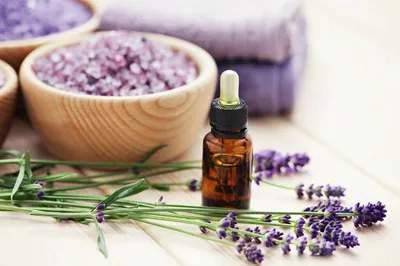 6. Watermelon…Water?!
As if probiotic water wasn't enough, rumor has it that every celebrity from Cara Delevigne to Rihanna to Beyoncé have moved on from coconut water to the newfound beverage, watermelon water. A little birdie even told us that Bey took the initiative by investing some serious cash into a watermelon water start-up in May of this past year.
Apparently, similar to coconut water, watermelon flesh and rind contains a bevy of natural electrolytes, particularly potassium and lycopene. The new star-backed beverage has been linked to better cardiovascular health by keeping blood pressure in check.