We spend our entire career working toward a common goal: retirement. While retirement is all about enjoying life and relaxing, it can also be quite stressful financially. We go from an annual salary to relying on a limited pool of money which is why retirees are constantly looking for ways to stretch their dollars.
Not surprisingly, some places in America are cheaper to live than others. We've created a list of the cheapest states for aging seniors based on the latest data from various sources. For the most part, we're looking at affordability based on overall cost of living, tax rates, accessibility to services, as well as the day-to-day cost of in-home and day care for seniors. From Ohio to South Carolina, here's are look at the cheapest states for seniors to retire…
Want senior content delivered straight to your inbox? Sign up for our exclusive email list and receive articles and news on diet & nutrition, fitness, and mental health dedicated specifically to our senior audience!
1. Texas
Everything is bigger and better in Texas, even for seniors! Texas lands in the Top 10 Most Affordable states to live in based on three categories: senior care, cost of living, and elderly and family caregiver support services. It ranks ninth for senior care, 19th for cost of living, and 23rd for support services, says Caring.com. Not too shabby! The average cost of a nursing home in Texas is $54,750 which is a whopping $31,025 less than the national average.
As usual, the immense size of Texas plays a big part in why this state is so affordable. Senior care Veteran and publisher of TheHelpingHome.com, Jason Biddle told the source that because of its size, you're likely able to find an affordable county somewhere in this state. "I live in Houston, and the cost and availability of senior services here is going to be vastly different than in many other parts of the state," says Biddle. "But if you live in Texas and you need to stretch your dollar, the good news is you could probably find a more affordable county without leaving the state."
Business Insider lists Laredo, Brownsville, El Paso, and San Antonio as the best cities in Texas for retirees based on affordable taxes and health care costs.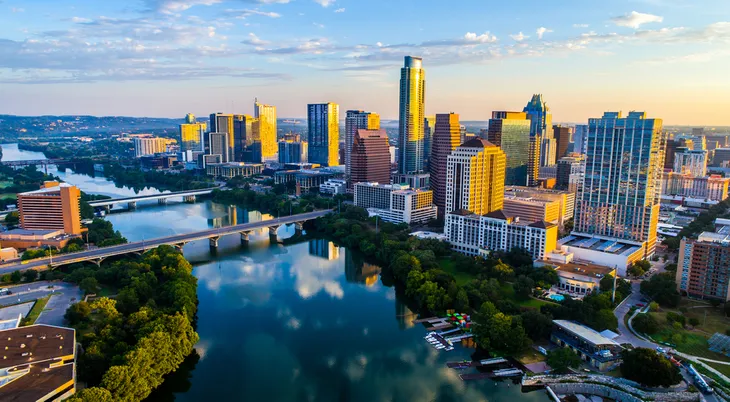 2. Wisconsin
We don't hear too much about Wisconsin, but if it has anything to boast about, it's the fact that it's ranked as one of the top 10 most affordable states in the country and the sixth best in the country for elderly and caregiver support.
So, how affordable is this state? Well, according to Caring.com, the Badger State scores 23rd for overall cost of living with an index of 103.9 and 19th for senior service costs. "The median cost for an in-home health aide (about $53,768), assisted living facility (about $48,000) and a nursing home (about $95,000) are all slightly higher than the national medians," writes the source.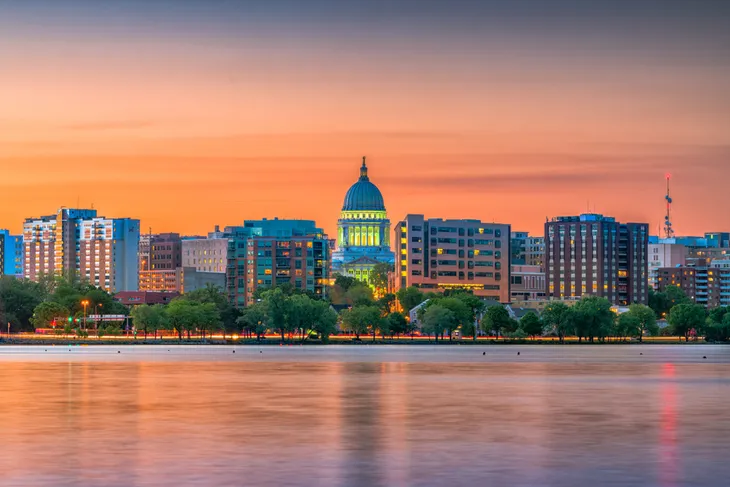 3. Oklahoma
Oklahoma might not be on your bucket list of places to travel, but it should be on your wish list of places to live! Caring.com conducted a survey to find the most affordable states for seniors and found that Oklahoma is one of the top states in the entire nation for senior living. This state ranks third out of all 50 states for the cost of senior care thanks to its median cost of $53,655. This might not sound like a great deal, but trust us — it is! The national average for this cost is $85,775, so Oklahoma is about $32,000 cheaper than the rest of the country. In addition to this, it costs about $36,390 for an assisted living facility in this state which is another respectable $8,000 cheaper than the $45,000 national average. The last big win for this state is that it ranks as the fifth cheapest state in the country for cost of living with an index of 96.2.
Even though this state ranks in the 24th spot for supportive policies and programs for the elderly and caregivers, this state makes up for it with a unbeatable low cost of living which helps balance things out, explains Stephen Weiler, professor of economics at Colorado State University's Regional Economic Development Institute when talking to Caring.com. "Not many people are clambering to live in Oklahoma, which is why it's so comparatively cheap. But you should know that you may trade accessibility of care for overall affordability," he says.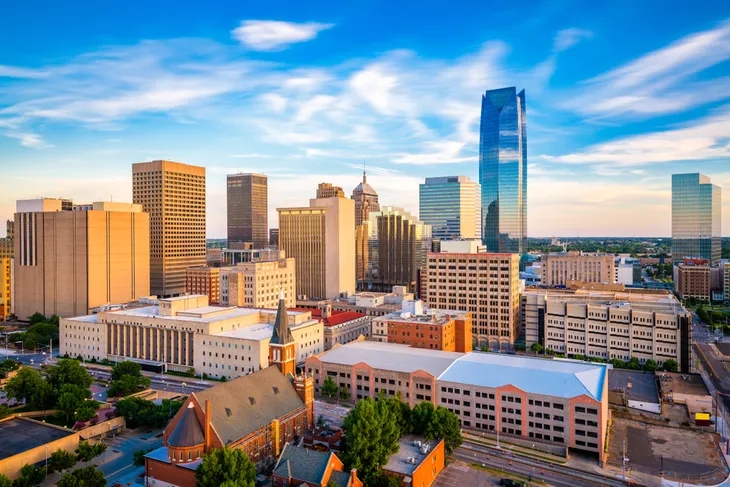 4. Tennessee
Home to one of the most popular tourist cities at the moment — Nashville, Tennessee is surprisingly affordable for seniors. When it comes to senior care, Caring.com says this state ranks eighth overall and sixth for cost of living in general. If you need a nursing home facility in this state it will cost about $73,000 per year which is about $10,000 cheaper than the national average.
Caring.com also says that the cost of an assisted living facility in this state is about $43,000 which is a small but notable $2,000 cheaper than the national median. Similarly, in-home health aide in Tennessee again costs $43,000 which is yet again below the national average, but this time by about $6,000.
If you're considering Tennessee, Business Insider advises choosing the city of Knoxville or Memphis where the tax rates are low and care costs are competitive.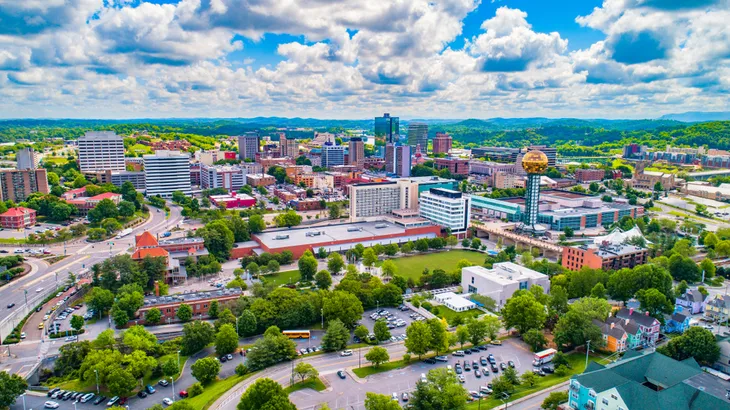 5. Mississippi
There aren't too many places that have it all, but Mississippi is one of them. Not only does it have a nice warm climate, but it's also super affordable! And unlike Florida, it's not overrun with tourists. If you want to retire near the beach, but also live where the cost of living is low, Business Insider says to look no further than Gulfport, Mississippi.
The cost of living index for this state is a respectable 91.1, making it the most affordable state in the country, says Caring.com. In addition to the low cost of living, the seniors in this state pay much less than those living elsewhere in the country as their annual fee for home health aid is $41,000 and assisted living costs about $39,900 per year. Both of these costs are far less than te national average which sit at around $50,000 for home health aide and $45,500 for assisted living.
"What's great about Mississippi is that it's not only affordable, but it has warm weather for getting outside most of the year round," says Jim Millar, senior advocate, author and publisher of SavvySenior.org to Caring.com.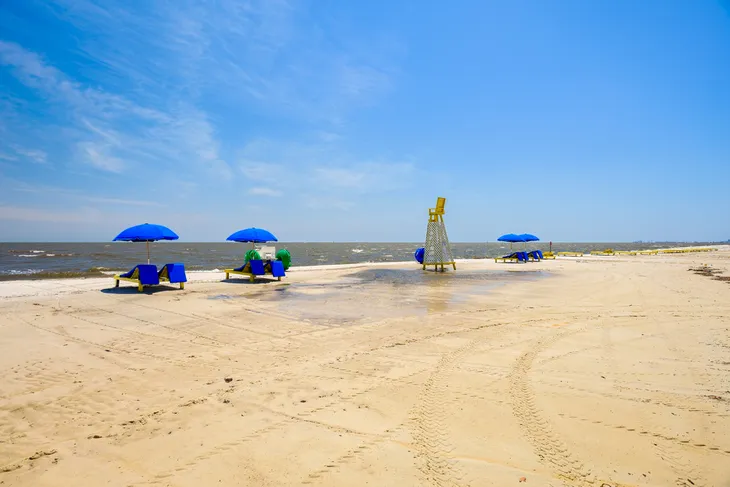 6. Arizona
Another hot and sunny state is Arizona. Despite its dry climate, Arizona is booming with activity thanks to its burgeoning cities and popular tourist attractions like the Grand Canyon. It's a great place to live for seniors not only for the climate, but also because it's super affordable.
Caring.com ranked this state third for overall cost of living and 23rd for the cost of senior care services "with the annual costs for both home health aids and assisted living facilities hovering around the national median." In addition to this, the average cost for a nursing home in Arizona is about $10,000 cheaper than the national median sitting at around $76,500 per year, adds the source.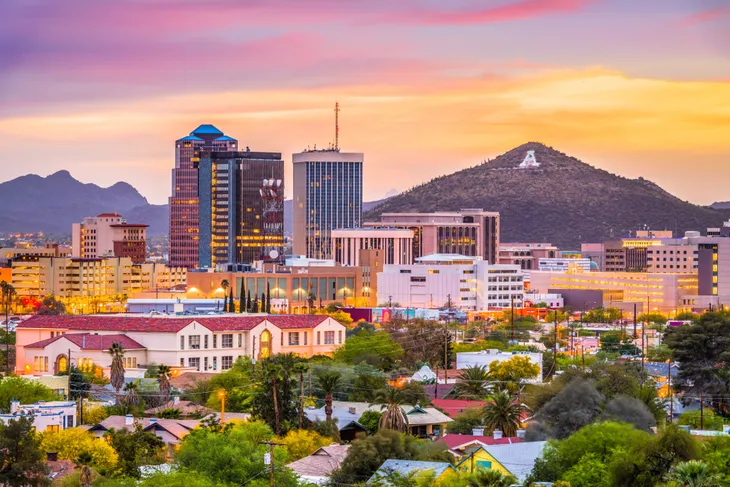 7. Missouri
Missouri just cracked the top 10 for overall cost of living in the United States by landing in the number 10 spot. A few spots behind it ranks as in the 12th spot for average cost of senior care services which means Missouri is one of the most affordable states in the country, particularly for seniors. Any elderly person who needs to pay for assisted living will only have to fork out $59,000 for a nursing home and $48,000 for in-home aide on an annual basis.
"These numbers suggest to me that there are probably some counties or towns in Missouri that are extremely affordable," says Weiler to Caring.com. "So if you're looking to stretch your dollar even further, maybe all you need to do is move an hour or two away."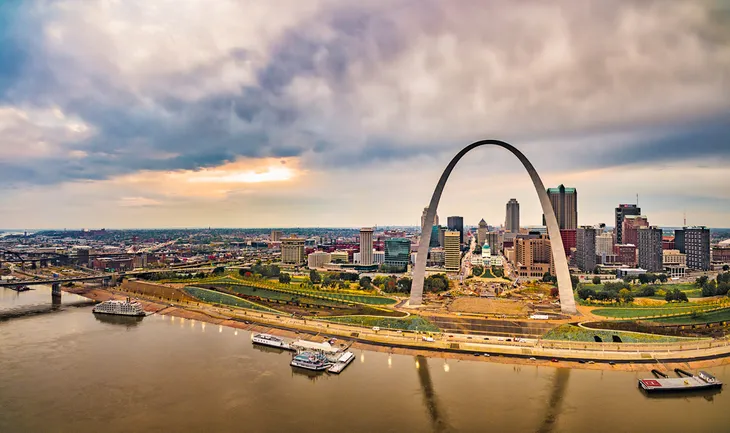 8. Idaho
Idaho isn't necessarily known for anything other than it's low cost of living. It's not a popular tourist destination and the weather isn't hot and sunny, but what it does have going for it is that it's an affordable place to set down some roots. Idaho ranks fourth overall for cost of living with an index of 96.1. The only states that rank higher in this category are Mississippi, Kentucky, and Arizona, says Caring.com.
This state ranks in the 31st spot for elderly and caregiver support and 14th for cost of senior care. Caring.com goes into the details of cost by listing home health aide at around $49,000, assisted living facility at $37,800, and the cost of a nursing home around $88,600 per year. Other than the cost of the nursing home, these prices are fairly good compared to other states in this country. One more added bonus is that neither prescription or social security payments are taxable which is a huge benefit for seniors.
"It's a basic supply and demand situation here," says Weiler to Caring.com. "Living in Idaho is going to be a lot less expensive than, say, San Francisco Bay Area, because there are fewer people eager to live there and much more available real estate. That's good news if you already live there."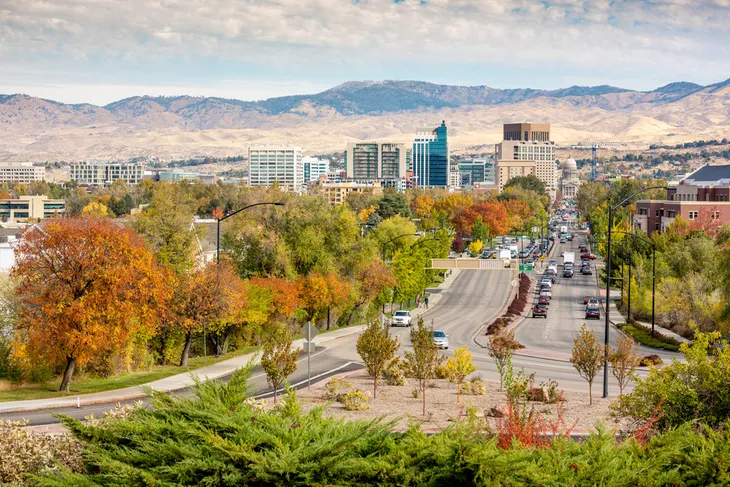 9. South Carolina
South Carolina has a lot to offer. It has a rich history, warm climate, and it's super affordable for everyone, including seniors. One of the reasons this state is so great for seniors is because of its low cost surrounding care services and facilities. Caring.com says South Carolina ranks fourth on senior care services because the cost of assisted living in this state is $34,000 which is a whopping $11,000 cheaper than the national median.
In addition to this, home health aide in this state costs about $45,000 a year and a nursing home will cost around $77,000, both of which are about $9,000 cheaper than the rest of the country.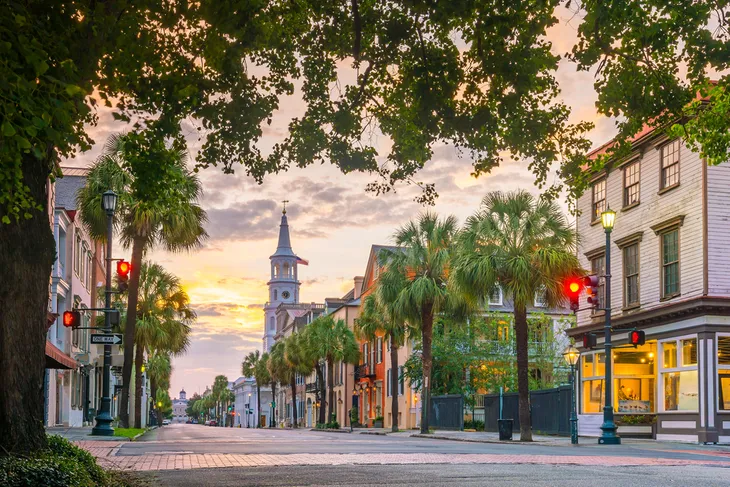 10. Ohio
Sometimes referred to as the "Buckeye State," Ohio just missed a top 10 ranking for cost of living, according to Caring.com. Ohio landed in the 11th spot with an index of 98.7. While this state meets the national average for cost of senior services, it is a little bit more expensive than others states when it comes to in-home aide, nursing home facilities, and assisted living facility. The source lists an in-home aide as costing about $48,000 per year, $81,000 for a nursing home, and $50,000 for an assisted living facility, approximately $5,000 more than the national median.
"Senior services might cost a little more than some of these other Top 10 states, but the low cost of living winds up balancing that out a little bit," says Weiler to Caring.com.