Crossfit first came onto the fitness scene about 5 years ago, and at that time, most people thought this was an exercise fad that wouldn't last. Little did they know that Crossfit would become one of the fastest-growing sports worldwide. Today there are over 13,000 Crossfit affiliate gyms (also known as "boxes") in 142 countries across 7 continents. With those kinds of stats, it's fairly safe to say that Crossfit is here to stay.
This fitness regime, which combines functional movements with olympic lifting and weight training has gotten a bit of a reputation for being pretty hard-core, even dangerous. It's true that the work-outs (or "WODs" in CF lingo) are physically challenging and are meant to test your limits and maximize efficiency and with this kind of challenge comes increased risks and can leave participants prone to injury. There are of course steps you can take to minimize these risks, like knowing these ten common Crossfit mistakes…
Not Starting Small
When you first start Crossfit, it's important to build a solid foundation on which you can build your skills. This is still important even if you're coming from another fitness routine or consider yourself an athletic person.
It's understandable for people to want to jump right in, after all there's a lot of excitement about starting something new, but without learning the functional foundations of Crossfit movements, you risk injuring yourself and potentially doing long-term damage. Most Crossfit gyms offer a series of beginner classes where participants can learn the basics before they can participate in regular classes. Take advantage of these, even though you may feel like you're above it.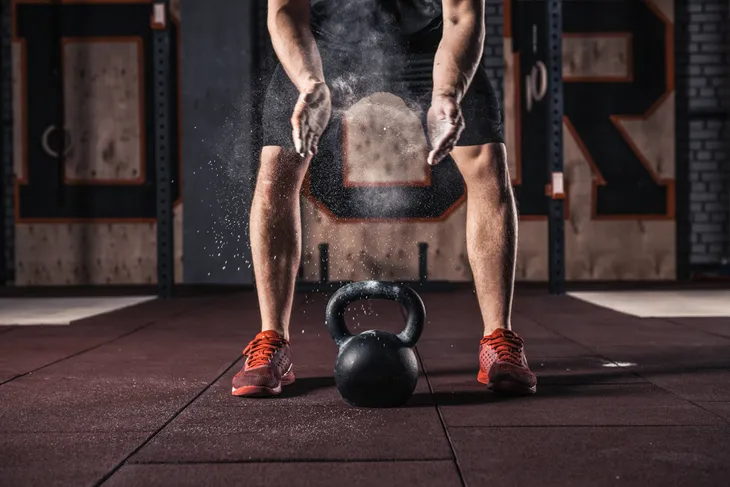 Forgoing The Warm Up
The warm up is one of the most important parts of any workout, and failing to warm up properly is one of the leading causes of fitness injuries. When your muscles are properly warm and stretched, they have increased blood flow allowing them to function at the best of their abilities.
Many crossfitters forget the importance of doing a proper warm up. This can be caused by arriving late at the gym, or going in too eager and focusing on the WOD instead of the complete fitness routine. The bottom line is there's no good reason for skipping that crucial pre-workout warm up.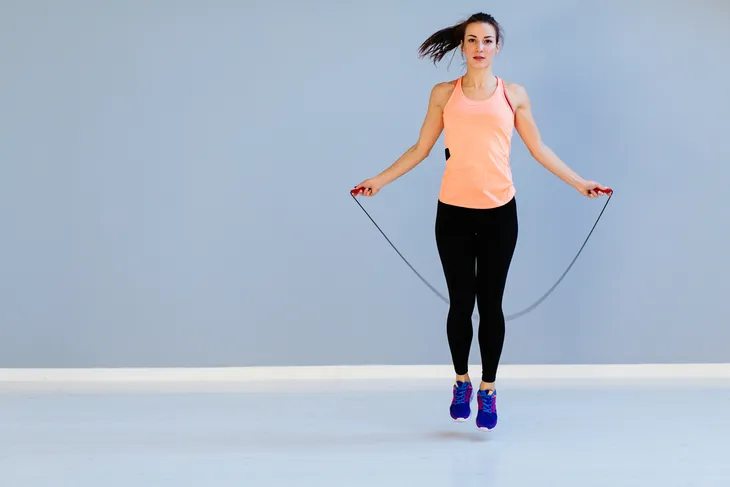 Going For High Reps Over Form
This next mistake is seen time and time again in the crossfit gym. Athletes who are going for personal records can easily forget about form when going for reps or high weight. The first step when building your crossfit base is focusing on form and getting your technique just right. This is one of the best ways to ensure you stay safe and injury free during your time in the gym.
But sadly, this is often forgotten as we see rounded backs while deadlifting, knees caved in while doing squats and various other form sacrifices. We know there's a competitive nature to crossfit and you're encouraged to push your own limits, but above all else, nothing comes before proper form.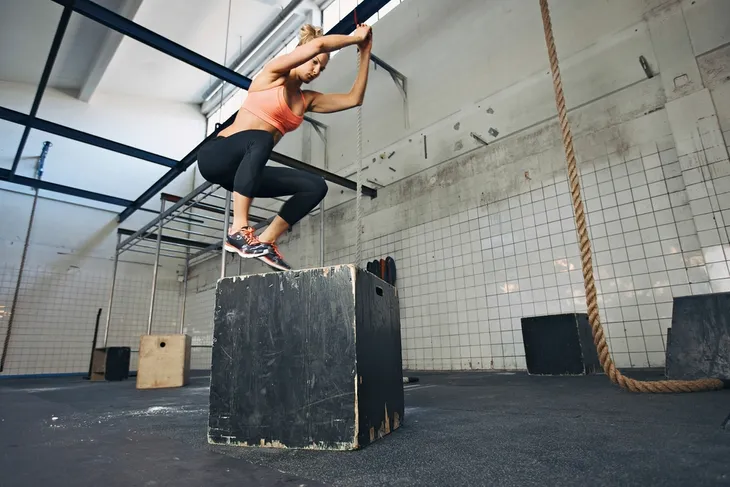 Not Scaling Back
While crossfit is an intense, physically challenging kind of work out, there are ways to scale back you're routine. The WOD's (daily workouts) are meant to be set at the most challenging level, but if the WOD says to do 10 barbell Turkish get-ups with 75-pounds of weight and your personal best is 50-pounds, don't overdo it just to meet the prescribed weight.
Everyone moves differently, and has different limitations, and failing to scale the WOD to your personal abilities is a good way to end up on the injured list real quick. Don't let pride get the best of you, remember it's always possible (and encouraged) to modify the exercise, decrease the weight to decrease the range of motion in any movement.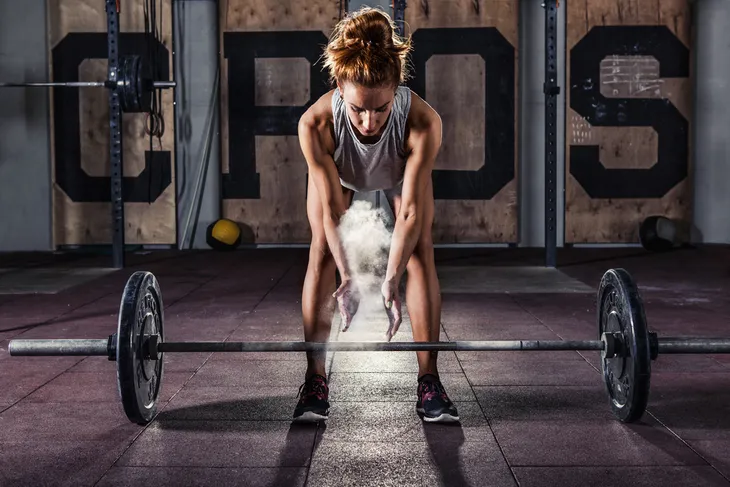 Overdoing It
You may have heard the saying "the first rule of Crossfit is always talk about Crossfit" it's a comment on the enthusiasm that most crossfitters have for their sport. It's no secret that people who do Crossfit are very passionate about it, and it can be a rather addictive kind of work out. But this can lead to many people overdoing it and training too hard.
Everyone has different limits and someone else's Crossfit frequency may not be right for you. If you find yourself getting irritable, having trouble sleeping, notice a change in appetite or see a plateau in your workout performance, you might be overdoing things. Your body needs recovery time so don't forget to schedule some off days each week to give it the rest it deserves.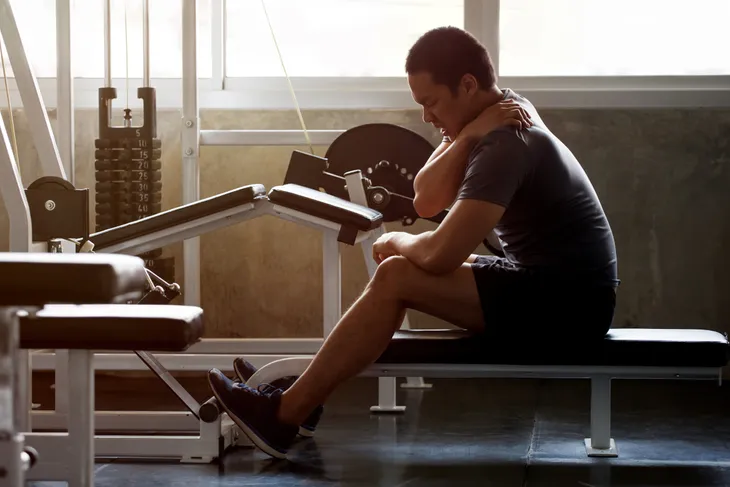 Becoming Overly Competitive
Competition is a vital part of any sport, whether it be competition with yourself or others, and Crossfit is no different. Participants are encouraged to push their limits (safely of course) and since it's a sport done in a group environment, there's a competitive psychology that can come into play.
The mistakes get made when crossfitters become overly competitive and start taking risks just to go above and beyond. This can be in relation to breaking personal records or trying to rise above others. It's important to remember that a little competition is healthy, but if you're forgetting your foundations or taking unnecessary risks, you can end up seriously injuring yourself, which may take you out of the gym altogether.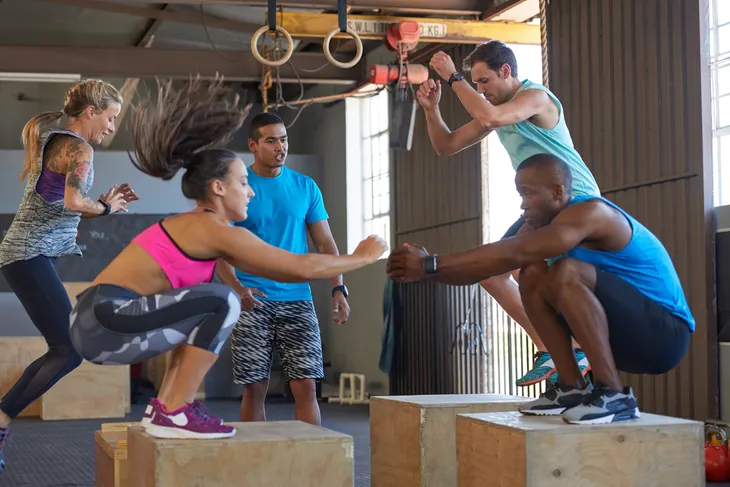 Neglecting Mobility
Ask anyone what are their top fitness goals and you're likely to get the majority of people say losing weight, toning or building muscle. These are all great fitness goals, but there are other components of Crossfit that can get forgotten about. Crossfitters often forget about the importance of flexibility and mobility, and while it may not be at the forefront of their thoughts now, down the road mobility is crucial for long-term performance and general well-being.
Working on your mobility will increase your range of motion which can prevent injury and allow for faster recovery. This will ultimately make you a better crossfitter overall, and may increase the length of time you can keep working out for, so it's important that this aspect is not forgotten or neglected.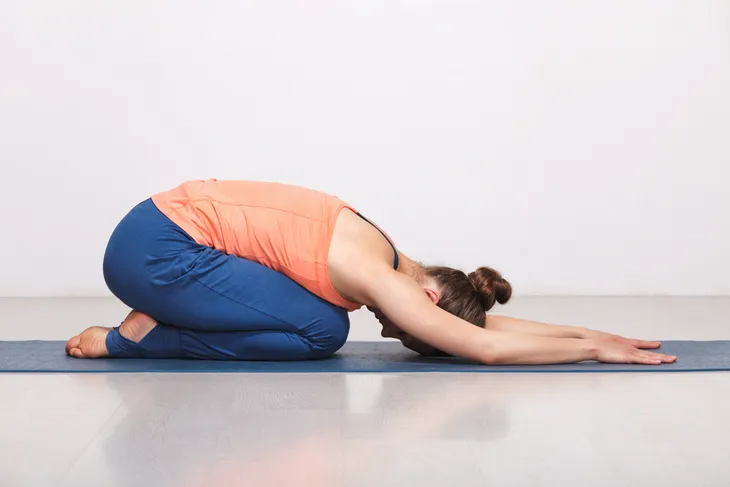 Little Accountability
There's a certain amount of integrity in crossfit, this is because individuals count their own reps and judge their own movements (like having your chest touch the floor on each push-up). Workouts are all about honesty since you report your reps, times of completion and max weights and the end of the WOD. It can be all too tempting to take some shortcuts like doing 9 reps instead of 10 or shaving a few seconds off your time, but in doing so, you're only cheating yourself.
These kinds of shortcuts will only limit or slow your personal growth and prevent you from having a fulfilling and authentic crossfit experience. If you feel the need to reduce your reps or you're struggling to complete a movement with full range of motion, this might be a sign that you should be scaling the exercise rather than sacrificing your integrity.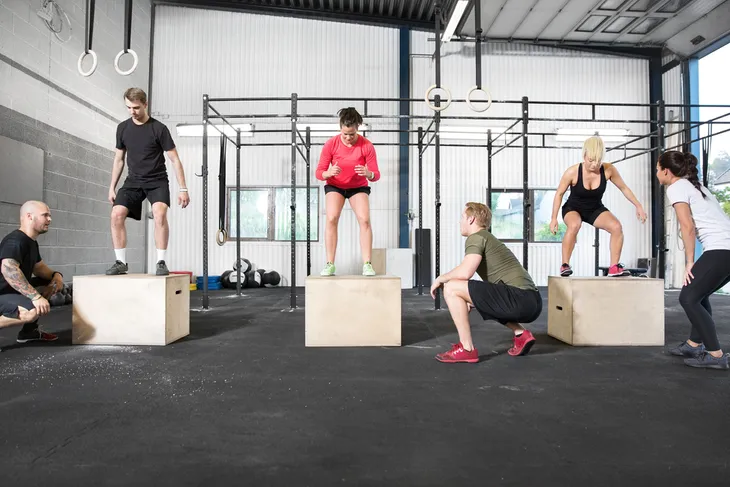 Sacrificing Sleep
Diet and exercise are crucial components of a healthy lifestyle, but adequate sleep is equally important, especially if you're participating in any high intensity workout routines like crossfit. A common mistake is not ensuring that you get adequate sleep, which means seven to eight hours a night.
Failing to get this rest will chip away at you, resulting in a decreased performance at the gym and eventually a crashed out feeling of complete exhaustion. A lack of sleep can also cause the body to produce extra cortisol, which causes the body to accumulate and hold on to fat. You work so hard in the crossfit gym, so don't undo all you hard-earned results by not getting those zzz's.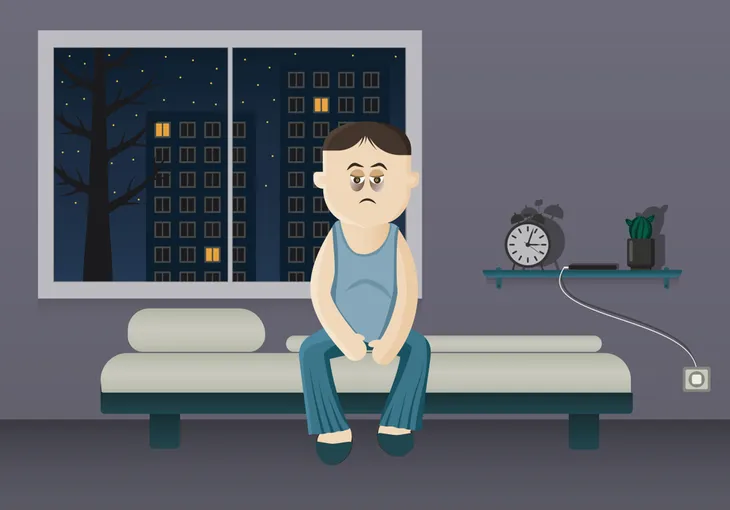 Neglecting Your Nutrition
I very briefly mentioned the importance of diet in the previous slide but now I'll expand on this a little. Crossfit workouts are intense, and one of the biggest mistakes people make is not getting proper nutrition, especially post-WOD. After you finish that big work out, your body is in serious need of glycogen since it's used up all of its supply.
Most sports nutrition professionals say the window to replenish post-workout is only about 30-minutes. This means it's important to get protein and carbohydrates into your body within this window, while they can be most easily absorbed. Making sure you re-fuel immediately following your workout will help your muscles recover faster and more efficiently. This will ultimately maximize your performance and time spent in the gym.