Do you ever find yourself sweating it out on the treadmill in mid-February while dreaming of the wind in your hair and the sun on your back in a fairer locale? Believe you me, I run outside whenever weather permits, but residing in South Western Ontario, in Canada, can put a damper on my winter runs. I realize that personal tastes differ, however, I've created my own (personal) running to-do list.
I love the idea of a running vacation, where I can pack up the family and my sneakers for a trod in 8 of these stunning running locations around the world…
1. Saviese , Swiss Alps, Switzerland
You can seek out a retreat for peace and quiet—but this Saviese retreat location tucked away in the Swiss Alps, is also a runner's paradise.
Start your cross-country trek along Saviese's natural mountain ridge. Take in the clean air and pristine view on trials perched high above the dense expanse of woodlands. Runners looking for a challenge will love this rustic terrain littered with thick tree roots and uneven ground.
2. Cliffs of Moher, Ireland
Irish eyes are definitely smiling on the green, majestic Cliffs of Moher, situated in Ireland's West. This jagged, craggy stretch, looming 214-meters high above the Atlantic Ocean puts runners in otherworldly, breathtaking surrounds.
Take a jaunt along the coastal path while taking in the sea air, moss-green cliffs, and vibrant, blue ocean…all at once. Pick up the picturesque trail at Hags Head, Doolin, or Galway Bay. But bring rain gear for the quick-changing conditions.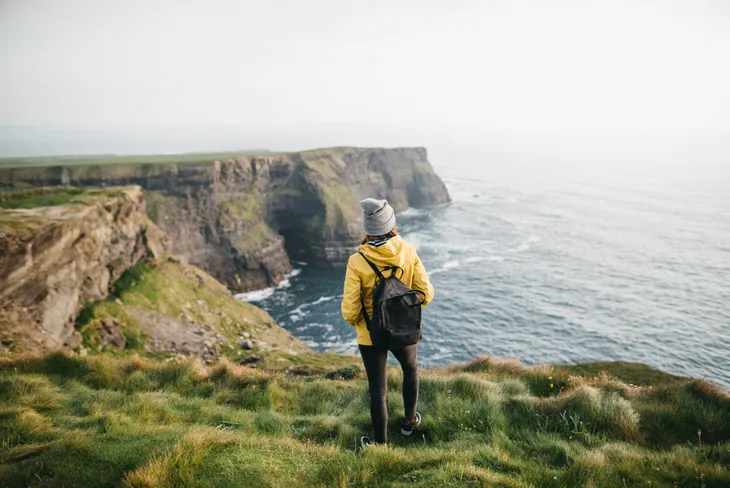 3. Kyoto, Japan
If you want to run with the scent and sight of delicate cherry blossoms in full bloom overhead, lace up in springtime for a run alongside Kyoto's Kamogawa River.
This trail is far removed from Japan's high-traffic hustle and bustle, stretching 13.5-miles of level distance. Mild temperatures abound in Autumn, but you'll find plenty of shade along this peaceful river route.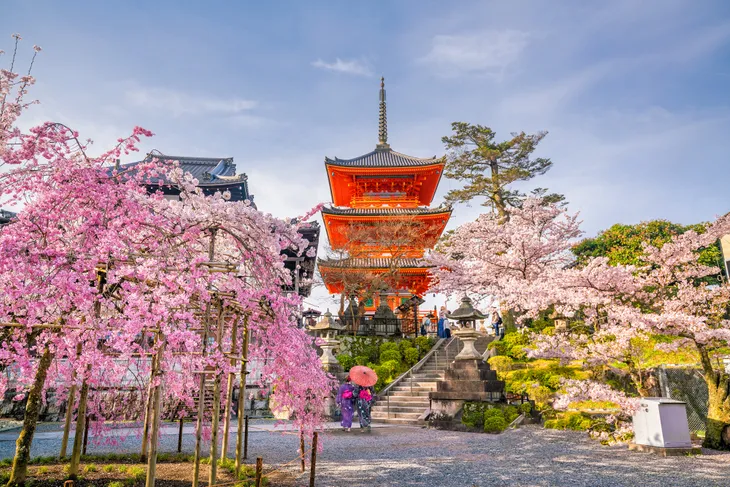 4. Joshua Tree, California
Eight hundred thousand acres of twisted trail awaits beginner to novice runners in South Western California's Joshua Tree National Park. Here you'll get your fill of the uniquely stunning Joshua Tree, and feel connected to the spirit of this natural habitat.
Spanning the Mojave and Colorado Deserts you can trek, rock climb, and camp along the serene route. Or you can grab a boutique hotel in nearby Palm Springs if you don't dig roughing it in the temperate (dry and scotching during the day and bitter cold at night) climate.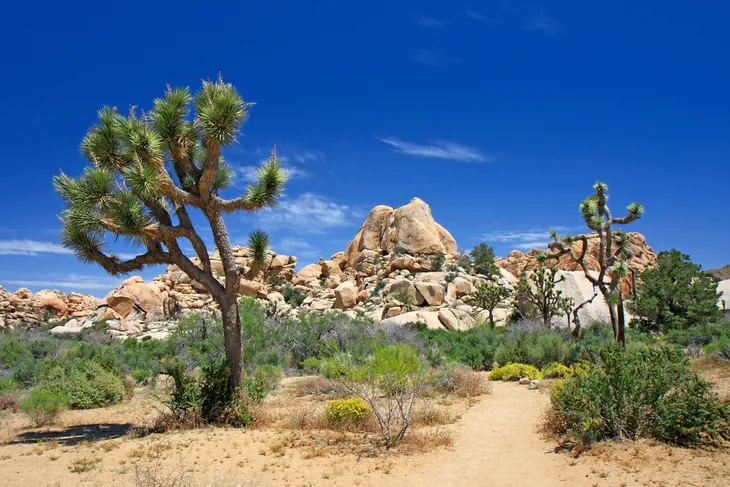 5. Bondi Beach, Australia
The renowned "surfer's paradise" is also a runner's paradise! Situated along 15-miles of Sydney Australia's stunning coastline, Bondi Beach offers a plethora of cement walks, wooden boardwalk, and rustic stone steps.
Plus, the culture is bursting with metropolitan energy. Run along as you take in the social sites—from tourists shopping and taking in the energy to locals enjoying leisure sports, and artists painting beautiful murals along the waterfront.
6. Ocean Park Boulevard, Santa Monica, California
If you want a huge whiff of ocean air plus a view to die for, lace up those sneakers and mark your distance with palm trees on a run via Santa Monica's famed boardwalk. You can't get more Oceanside than this!
Plus the running terrain is really made for the masses. From power walkers to dog walkers, and from roller bladders to runners, the flat boardwalk area, sand, and grassy expanses provide a great arena for getting your sweat on any time of day.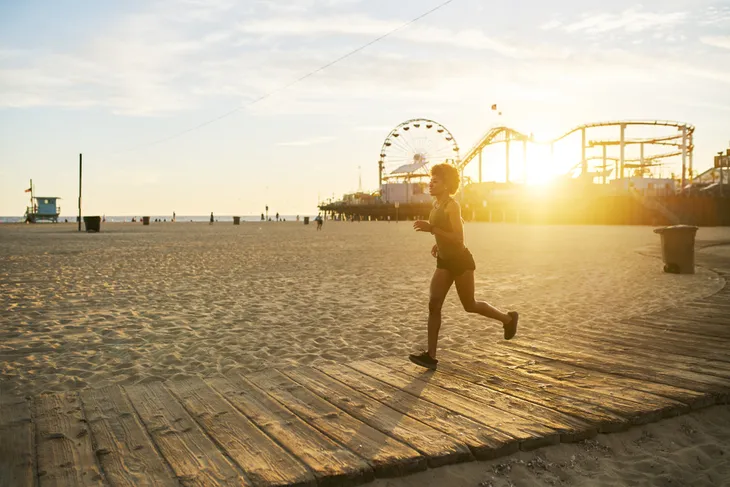 7. Ölfusá River, Reykjavik, Iceland
Transport your runs to the otherworldly, almost magical realm of Reykjavik, Iceland. You can't help but feel this trek along the Ölfusá River is epic in nature—surrounded by lush green hills, majestic mountains, and tumbling waterfalls.
Don't worry about catching a chill. The mild temperatures of summer persist for half the year in Reykjavik. Along this route you'll be transported to a fantasyland of pristine glaciers, rolling mountains and hills, and natural geysers, and you may even catch site of shy exotic birds and wildlife along your route.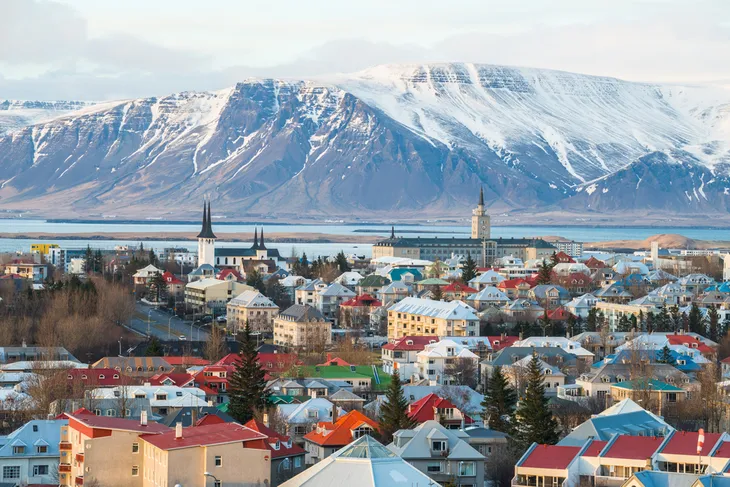 8. Duke University, Durham, North Carolina
Steeped in history and impressive gothic-style architecture, the Duke University campus, located in Durham, North Carolina is a maze of green. From lush gardens to protected forests, to rolling golf courses through rustic dirt and stone trails—the running options are plentiful.
Choose to run in a different scene each morning. For instance, the pretty Sarah P. Duke Gardens boosts 55-acres of botanical beauty, plus 5-miles of dirt trail. Or stick to the West Campus, which offers a 4-mile loop past the picture-perfect Duke Chapel, particularly in fall.