The couples that workout together; get hot together—something that's particularly important during cold, harsh winter months.
So instead of locking yourself indoors and spending your evenings watching sitcoms on your sofa, try getting fit together with our recommendations for winter couple's workouts…
Ski or Snowboard
Oh the weather outside might be frightful, but the ski hills are so delightful—when you're skiing or snowboarding down the slopes, that is! Instead of hiding away until May, embrace winter and show your sweetie that you're all about heart-stopping excitement.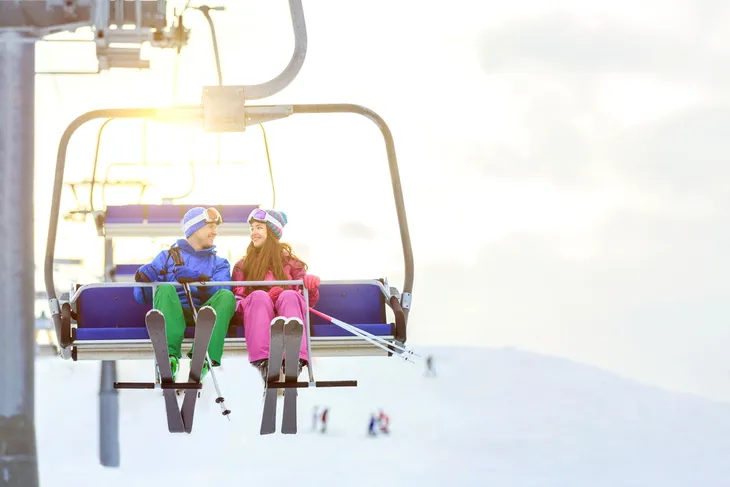 Sledding
Sure, you've done a picnic and hike, but have you tried it in winter? Nothing is quite as romantic as getting all bundled up (staying warm and cozy is key) with your honey and zipping down some white powder hills. Take a bottle of your favorite red wine to warm up together after.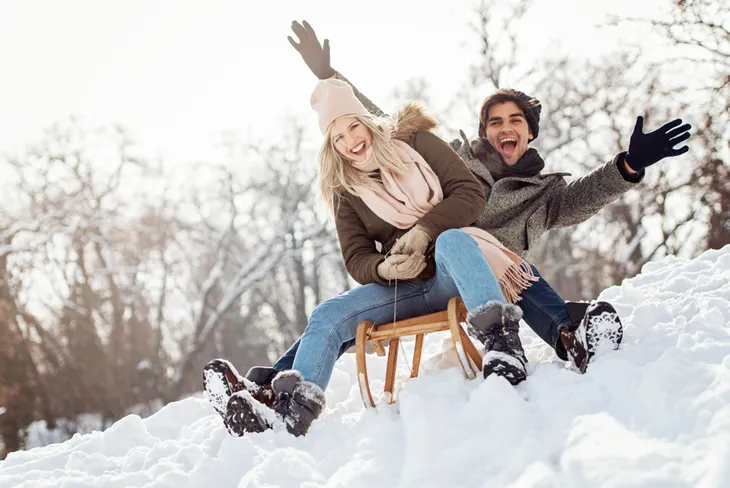 Snowshoeing
Too snowy? Not for a winter afternoon of snowshoeing! Refuse to be cooped up indoors on even the snowiest days. Instead, strap on your matching snowshoes and head out to grab coffee or rent a movie—you can enjoy a well-deserved cuddle on the couch once you're home.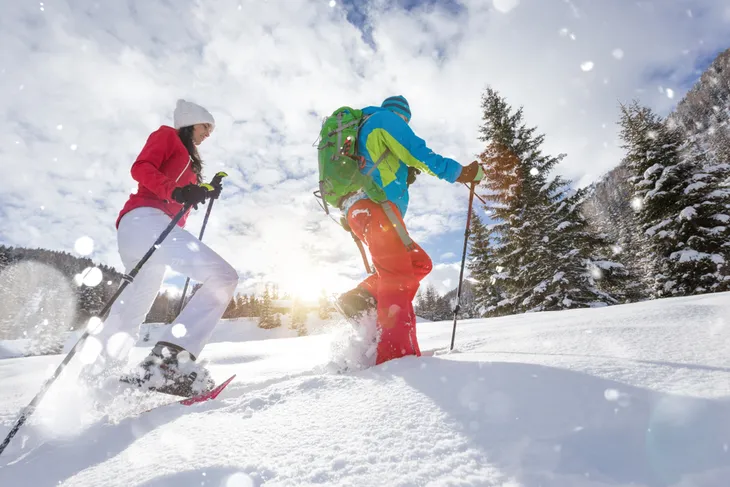 Hot Yoga
Nothing says commitment like setting a date to get hot and sweaty together. Go to hot yoga as a pair and you'll not only be less likely to skip the workout, getting all hot and sweaty together will likely encourage more intimate, post-workout physical activities—hubba-hubba.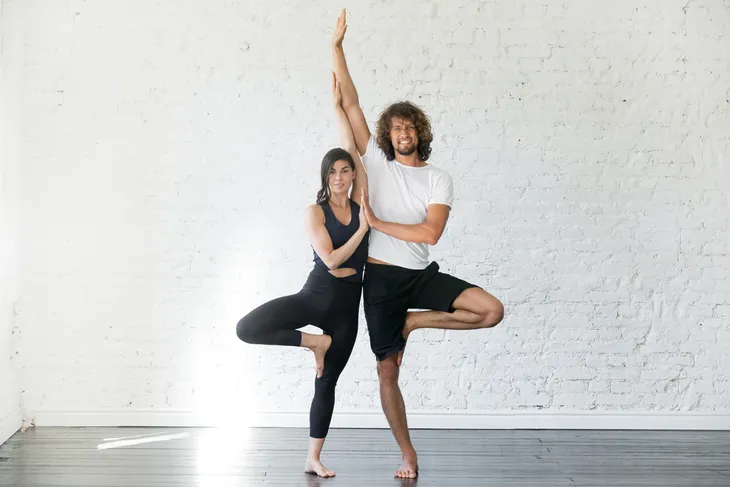 Dog Sledding
Are you two lovebirds animal lovers? Then dog sledding may be the perfect active winter pastime. Not only will you bond with your mate; you'll solidify a bond with your entire dog sled team as you swooshing over hills, mush over countryside, and, most importantly, burn calories while you take in the winter wonderland.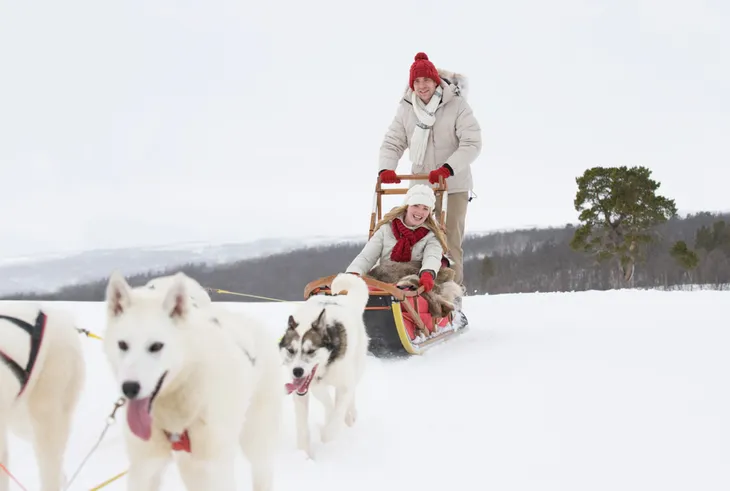 Winter Playtime
Baby, it's cold outside. But you can warm up and have a blast by making your winter workout "playtime!" So grab your sexy someone and take to the winter wonderland to make snow angels, have a snowball fight, or build a snow-love-child.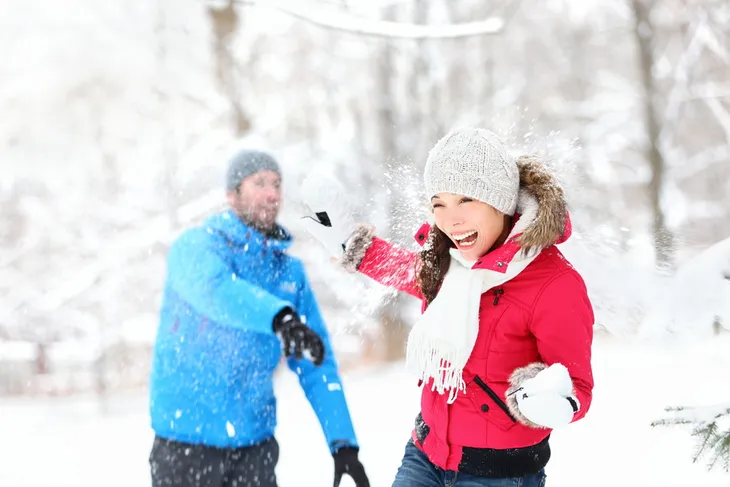 Winter Sports
If you're both less motivated in winter, take initiative and sign up for a co-ed winter sport, like hockey. Not only is the competitive teamwork healthy for building your relationship; so is getting out, being active, and being social with other members of your community.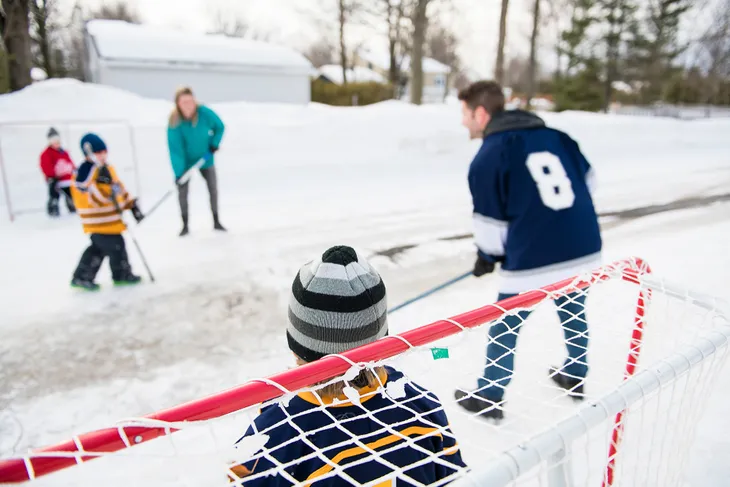 Make It a Game
It might look like regular Tuesday evening game night to everyone else, but you two will actually be getting your sweat on when you fire up the Wii Fit for a competitive round of aerobic training. Invite friends over and make a regular night of it, or, better yet, keep it to yourselves and play Twister afterwards (wink).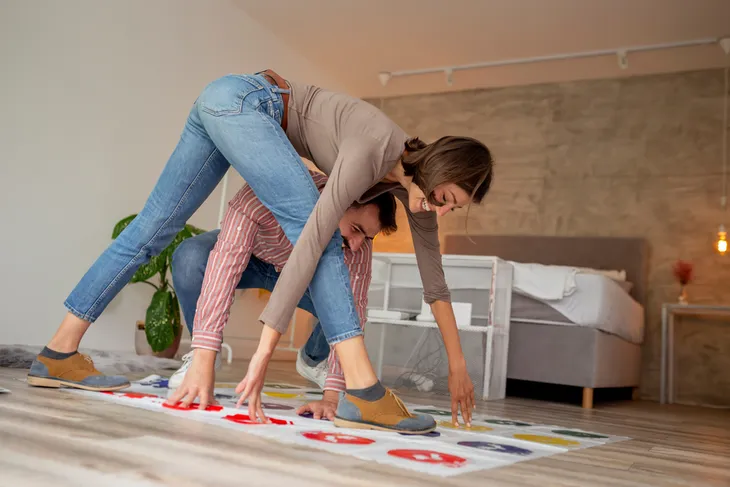 Get Recreational Indoors
There's nothing like a stimulating game of indoor volleyball or dodge ball to get your heart rate up. The more you and lover stay moving during chilly months; the more energy and positive emotion you'll have to winter in general (rather than dreading it). So combat winter SAD (seasonal affective disorder) as a pair and you'll come to enjoy and anticipate wintertime too.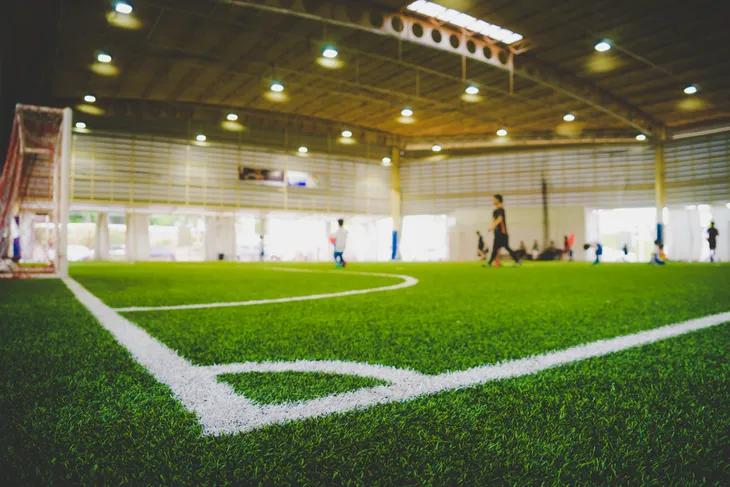 Hot Winter Salsa
Salsa, rumba, and tango—all forms of dance increase your cardiovascular prowess and strength, and all have roots in really warm climates. So get down to the heat of the music and burn some decent calories while you're at it.