Weight loss, improved body image, increased physical fitness and strength, and improved mental health are some of the many benefits you can receive from exercising regularly. There are so many different ways to exercise, regardless of your mobility status. If you're someone that has an injury or disability and is looking to exercise a bit more, you've stumbled across the right blog article.
Exercise can be a great way for you to either manage your current functional status or improve your level of mobility. Before you decide to dive into more exercise, it is definitely recommended that you book an appointment in with your doctor or physiotherapist to ensure you don't have any underlying conditions that might be made worse with certain types of exercise. If you've gotten that sorted and have the all clear to exercise, let's jump right into my top exercise tips for people with low mobility.
Want senior content delivered straight to your inbox? Sign up for our exclusive email list and receive articles and news on diet & nutrition, fitness, and mental health dedicated specifically to our senior audience!
Mat Exercises
As the title suggests, the only piece of equipment you need to complete mat exercises are a yoga mat. These types of exercises utilise your body weight as resistance and is great for building functional strength and fitness which can help you manage or improve your level of mobility.
This type of exercise can be a safe way to build up the strength of the muscles surrounding your injury or disability. It's also a great way to exercise at home or outside at your local park.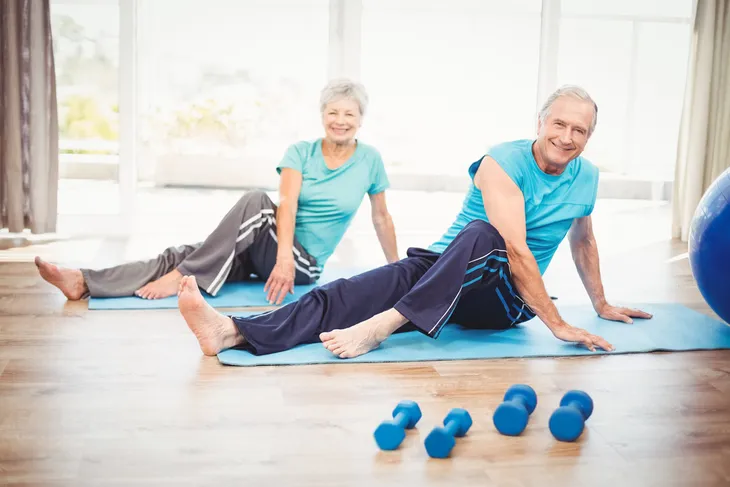 Aerobic Exercise
Aerobic exercise is very important, especially if you have low mobility. This style of exercise ensures that your heart and lungs are getting a healthy workout and it also helps you burn calories to lose weight.
If you have an injury or disability, choose an aerobics machine that you can safely exercise on to get a good workout. Look for machines at your local gym such as: recumbent bikes, rowing machines, stationary bikes and ellipticals.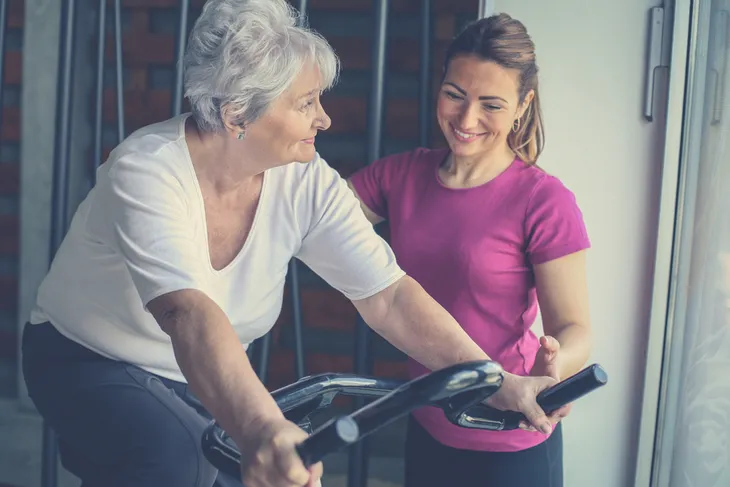 Invest in Equipment
There's no better way to exercise if you have low mobility than exercising at home. Check out websites such as amazon to order some exercise equipment so that you create a home gym set up to improve your health and fitness.
Look for items such as recumbent exercise bikes, elliptical machine, or Pilates reformer. Everyone should be exercising daily, so this equipment is worth the investment.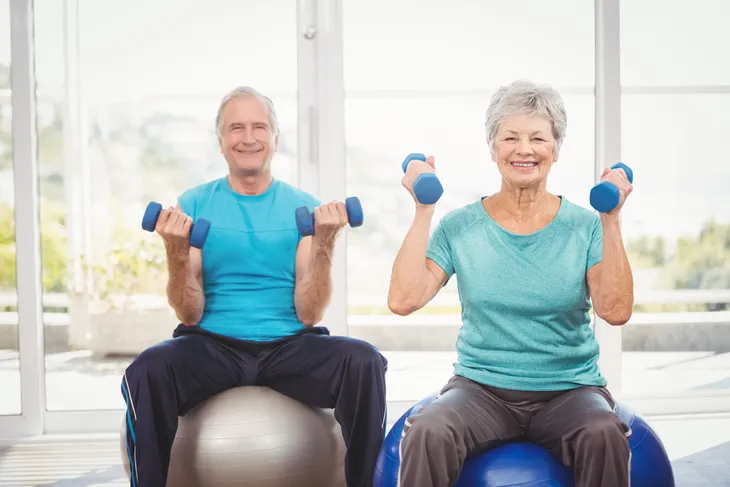 Personalised Exercise program
Health professionals such as a physiotherapist or qualified personal trainer can help design and take you through a personalised exercise plan that helps you work around your injury or disability.
Whether, you're managing with an upper body or lower body injury or disability, there are many ways to work around it to improve your fitness.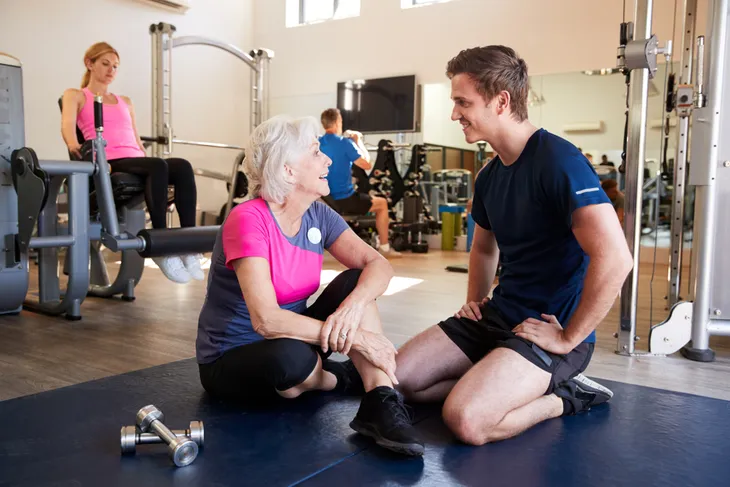 Water Aerobics
The weightless feeling of exercising in a water aerobics pool make it a great option for those with injuries or disabilities. The warm water will help keep your muscles and joints lubricated as you complete your exercises.
The anti-gravity (buoyancy) effect of the water allows you to safely complete exercises in the water that you typically couldn't complete on land. Not only will you get a great aerobic workout, you'll also be improving the strength and flexibility of your muscles.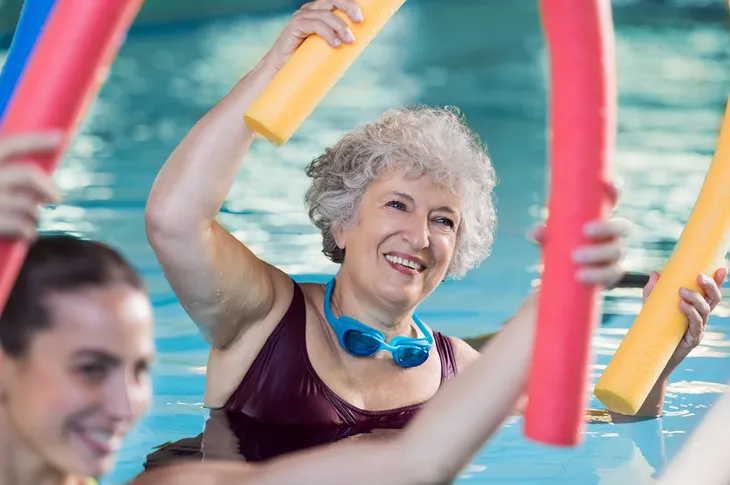 Isometric Exercise
This type of exercise is great for strengthening an injury or disability and reduces the chances of making your condition worse while exercising. Isometric exercises are a great option if typical weight lifting and aerobic exercises aren't an option. They involve activating your muscles without actually moving your joints through their normal range of motion.
Your physiotherapist can show you how to safely complete isometric exercises so that you're able to strengthen up the muscles and bones surrounding your area of concern. (Here's a look at some Low Impact Joint-Friendly Forms of Exercise).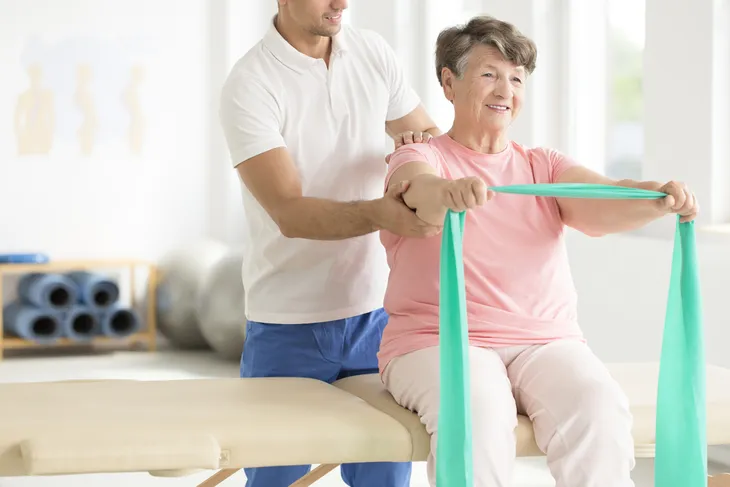 Yoga
Participating in yoga either at home or at a studio can be a great way to stretch out all the tight muscles in your body and improve your levels of flexibility. If you have an injury or disability, it's likely that you like have many tight muscles surrounding your problem area which could be making your mobility worse.
By practising yoga a couple times per week, you can help keep your body flexible to improve your mobility as well as your mental health.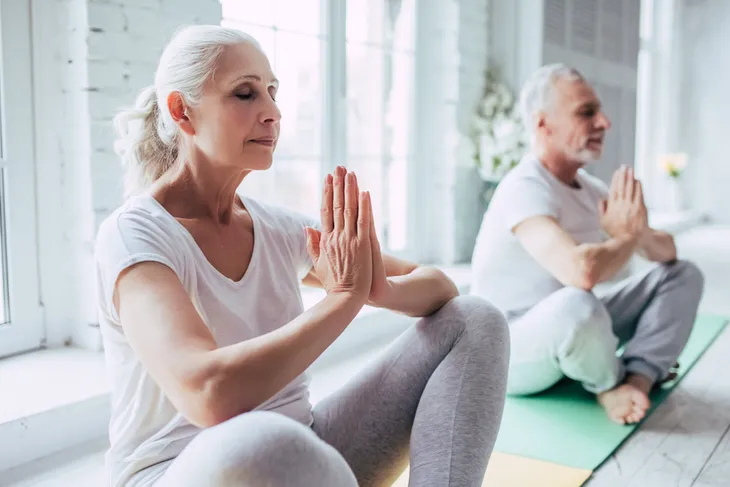 Consult with a Professional
Regardless of your level of mobility, there is so much you can do to help improve your situation. Often times, exercising to improve your cardiovascular fitness, increasing the strength and flexibility of the muscles and joints surrounding your injury or disability will help you to drastically improve your current level of mobility.
Make sure to consult with your doctor or physiotherapist to ensure that any of the tips above would be suitable to try. These health professionals will also help to create you a personalised exercise program based on your needs, fitness goals and current level of mobility.