We all need to do something for a living, unless we've won the lottery or come across a briefcase full of money. However, while many jobs are 9 to 5 sitting still in an office, some jobs require a lot of moving around…and they can even be considered exercise that burns calories.
So, if you're looking to get fitter and even shed a few pounds while you're earning your wages, here are eight jobs you might want to consider. Many of these active jobs have the added advantage of being outside, so you can enjoy the fresh air and sunshine (at least during the warmer months)…
1. Nursery Worker
BusinessInsider.com lists nursery works as one of the top-27 most physically demanding jobs in the U.S. While you might not think of professional gardening as a workout, think again.
The source notes that those who work in a nursery are constantly transplanting trees, shrubs and other plants, and they require a lot of time on their feet throughout the day. Stamina and trunk strength are key to making it through a shift in this job.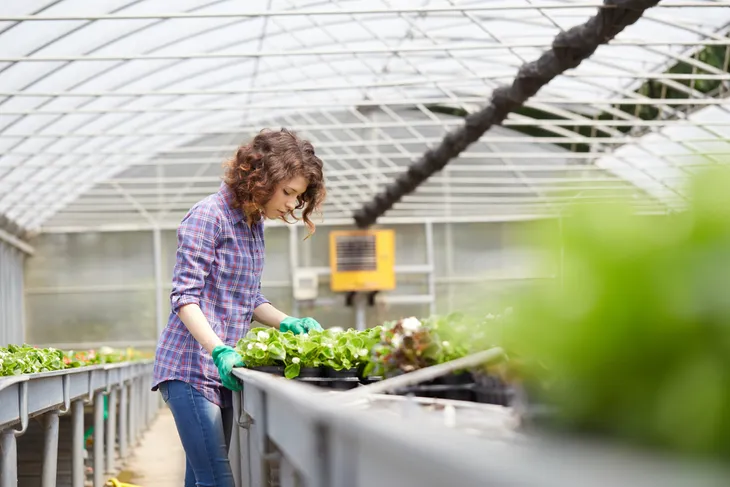 2. Waiter/Waitress
FitnessBlender.com puts waitressing in the same category of high calorie-burning jobs including construction workers, farmers and custodians. "They might range widely in nature, but what they have in common is that they cover a lot of distance, or spend a lot of time hefting themselves or materials around in order to get a job done," notes the source.
People in this position take roughly 1,500-steps per hour, which can burn 175-calories per hour (based on a 145-pound person), according to the source. That number may also go up if you factor in carrying multiple plates full of food that's required as part of the job.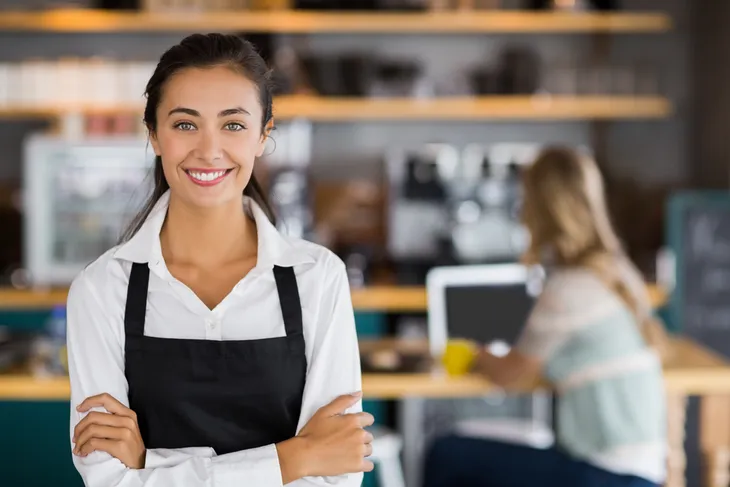 3. Roofer
Back to the list of 27-most demanding jobs from Business Insider, we have roofers. Not only are they standing on mainly sloped roofs all day, which takes balance as well as leg and core strength, they're also applying shingles and other tasks like spraying sealant.
Roofers are also often on tight project schedules, and can work from dawn to dusk to get a job done. That means stamina is a key ingredient in being a successful roofing expert.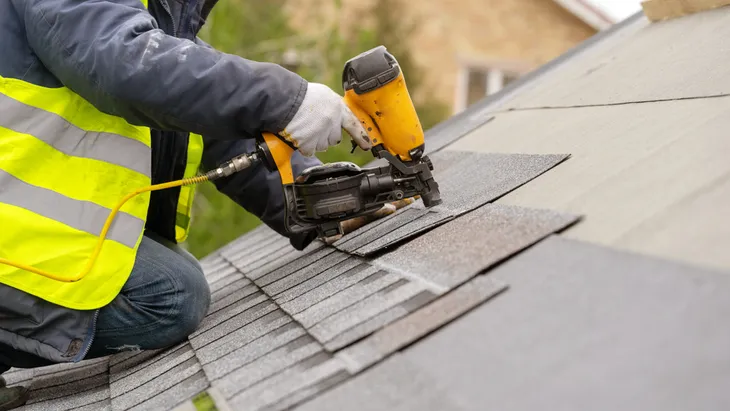 4. Mover
There's probably no big surprise here that people who load trucks with everything from fridges to couches (just to unload it again at their destination) have physically tough jobs.
Not only are many of the items heavy and awkward, you'll also be lugging them up and down stairs, which adds to the whole work workout. " You have to be really strong and really careful to be able to do this job every single day and not end in the hospital at least once a month," explains YurTopic.com.
5. Firefighter
Not only does a firefighter face obvious hazards from rushing into a burning building, they also have one of those most physically demanding jobs in the world, adds YurTopic.com. While you may see a group of firefighters sitting around playing cards at the station, that's not the whole picture.
When they're called into action, they have to be ready to strap on 35-pounds or more of equipment and rush towards places other people are rushing away from. "You have to pass highly demanding physical tests and constantly keep in shape as lives truly depend on your ability to perform," notes the source.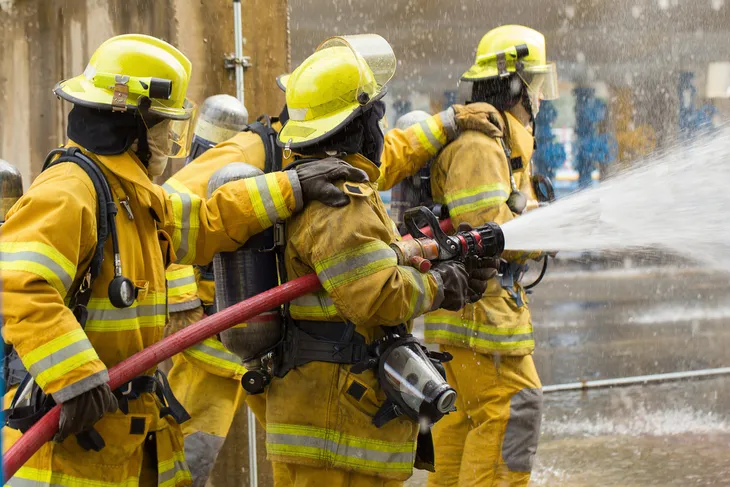 6. Electrician
This one may seem a bit odd to be on this list, but Aol.com said it's one of the best-paying among physically demanding occupations. "Working around potentially dangerous electrical wires all day, electricians need physical strength to bend conduit, climb or lift heavy objects," notes the source.
It adds that electricians are often kneeling for long periods of time while they "wrestle" wires into place. The good news is while it takes a while to become a fully-licensed electrician, opportunities could be opening up with more demand to wire solar panels.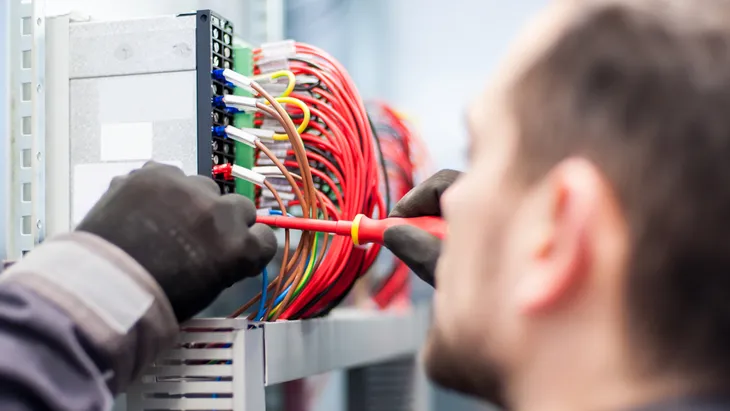 7. Oil Rig Worker
If you don't mind the isolation and looming danger, then you'll enjoy the great workout you get from working on an oil rig. ListSurge.com notes these workers transport heavy cargo and manage "some of the most dangerous machine known to mankind and work from unimaginable heights."
Like we mentioned, this job can be extremely dangerous even when you "do everything right", as the source points out. So…unless you like the idea of working a demanding job in all weather conditions, you might want to consider one of the other jobs on this list to get fit.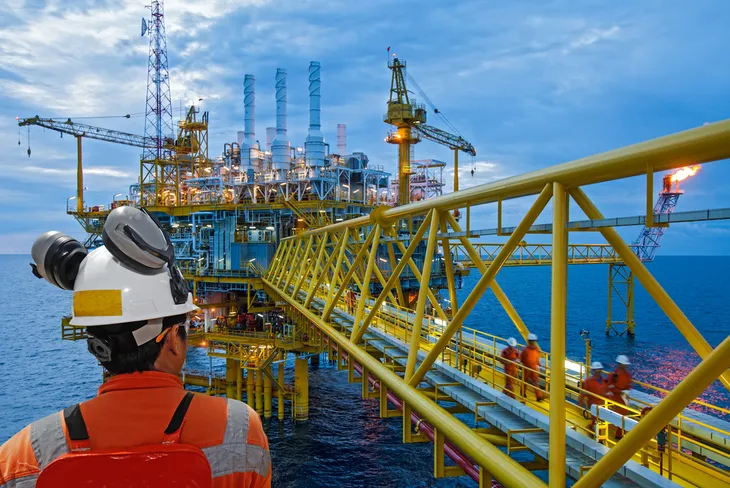 8. Dancer
We've come back to that Business Insider list one last time, just to tell you what topped the list (because you're dying to know). That happens to be a professional dancer that takes to the stage or performs for videos.
Based on 5-markers including dynamic strength, explosive strength, time spent walking or running, stamina, and trunk strength, dancing had an overall "activeness score" of 75.2 (out of 100), according to the source. So, even if you don't make it onto television or into a music video, dancing is probably never a bad idea.