Summer is officially here and you're looking to slim down your stomach and tone your core. There's no better way to do this than by hitting the gym and exercising your core muscles. If you're looking to get a well-defined midsection or just trying to improve your core strength, you've come to the right place.
This article is dedicated to the best beginner core workouts to get you started. If you're already experienced in working out your core, give this a try anyway because as they say, the best workout routine is the one you're currently not doing. Mixing it up is key, so give this a try! Here's my favorite beginner core workout:
Planks With Shoulder Taps
I love this exercise because of how much it relies on you stabilizing your core muscles. If you don't engage your core before you go to tap your shoulder, you're sure to fall over making this exercise very functional.
Tip: Try your best to keep your back as flat as possible!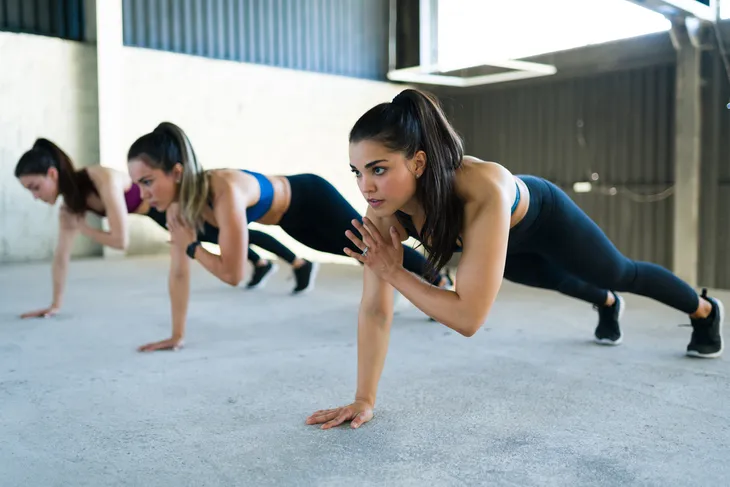 Weighted Side Bends
Stand up, grab a weight in one hand, and slowly bend to the side. Once you feel a good stretch on the opposite side of your body, engage your core and return to the starting position.
This exercise is great at building strong and defined obliques.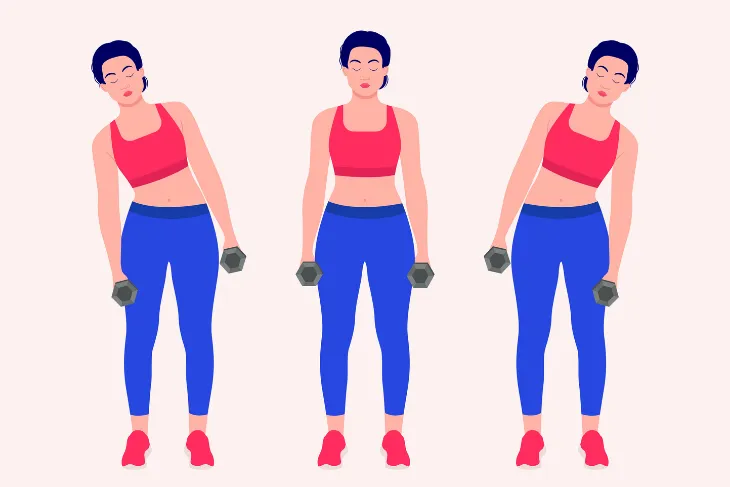 Weighted Twists
In a seated position with your feet flat on the ground, take a weight and twist side to side. Make sure you engage your core throughout the entire movement and do not let your lower back slouch.
Tip: Make this exercise more difficult by lifting your legs in the air and holding them up for the duration of the exercise.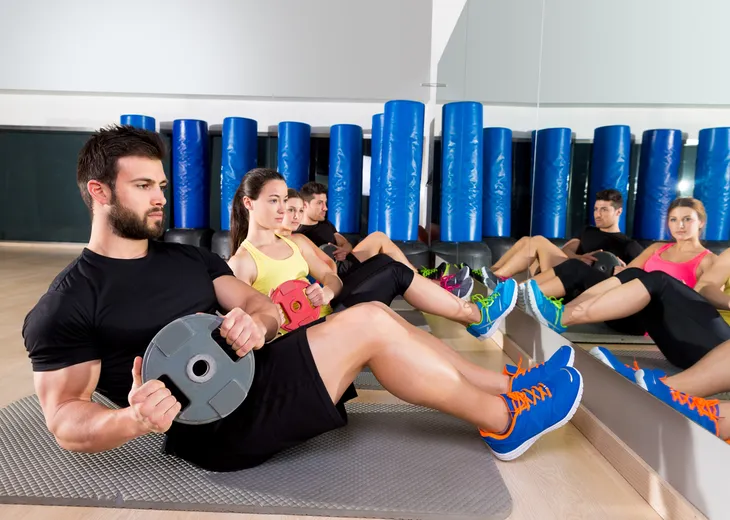 Squats
I know what you're thinking, this isn't your typical core exercise. The primary muscles involved are the gluteus maximus, hip flexors, and quadriceps, however, the amount of support your core engages in when completing a squat is astronomical.
Give it a try! Load up a barbell, place it on the back of your shoulders and pump out a few squats.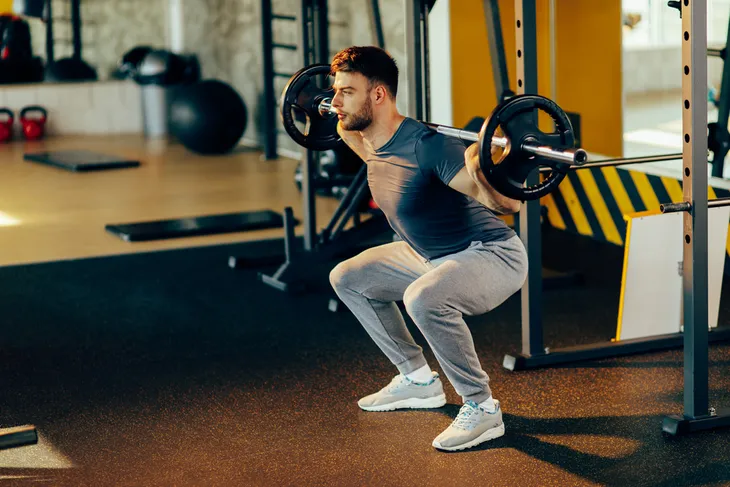 Crunches
Crunches are a fantastic way to build a strong core and they're great for beginners. Make sure to engage your core first before performing the movement.
Slowly lift your chest off the floor a few inches and then lower back down. Ensure you're not squeezing your neck to prevent injury.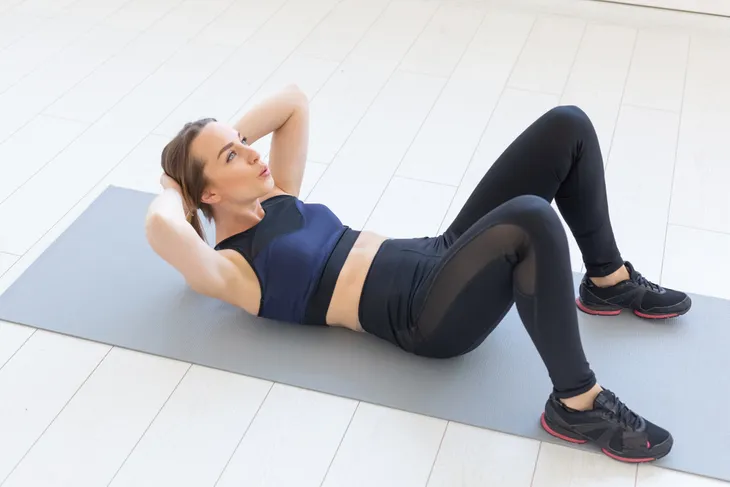 Mountain Climbers
Starting in a plank position on your hands and toes, bring one knee towards your chest, squeezing your core at the same time. Try your best to perform this exercise at a fast pace and you'll be sure to feel a great burn in your midsection.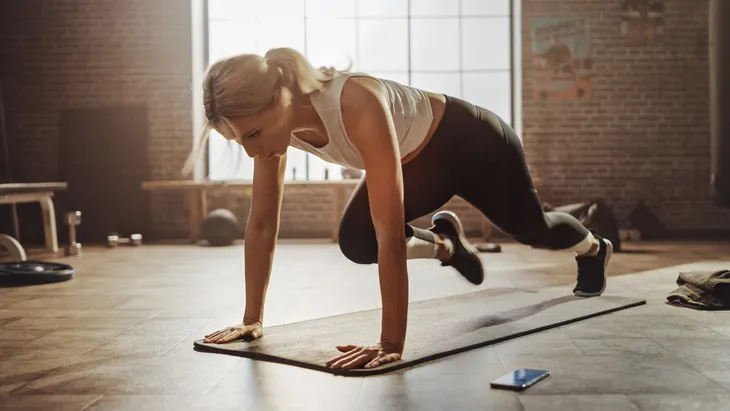 Bicycle Crunches
Lying on your back with your hands behind your head, alternate bringing your elbow to your opposite knee as fast as you can while maintaining a good core contraction. Aim for around 20-30 repetitions of this exercise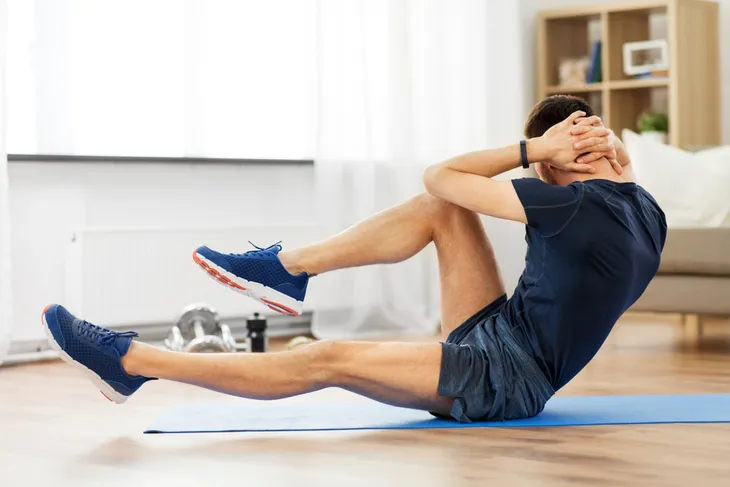 Pallof Press
Grabbing either a band or a cable machine at the gym, perform a few sets of the pallof press. This is termed an anti-rotational core exercise making it extremely functional for real-life situations. Think of it this way, when you bend down and rotate to pick up a laundry basket, your core strength is what is protecting your lower back.
By adding in pallof presses into your weekly core routine, you can be certain that you'll not only build a strong core, you'll also be protecting your lower back from injury.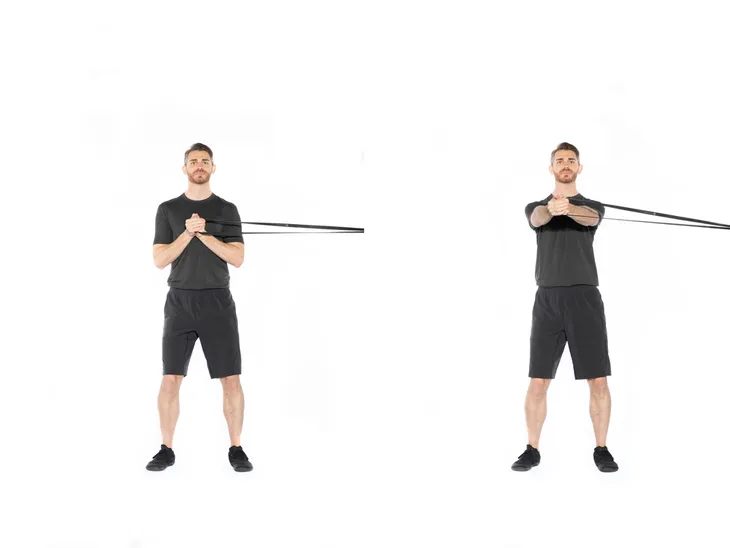 Deadlifts
Much like the squats listed above, the deadlift is a compound movement that requires a good amount of core strength to complete. Try out one of the many different variations of deadlifts to start strengthening your core muscles.
When you go to lift the weight off the floor, engage your core and after a few repetitions, you'll start to feel the burn!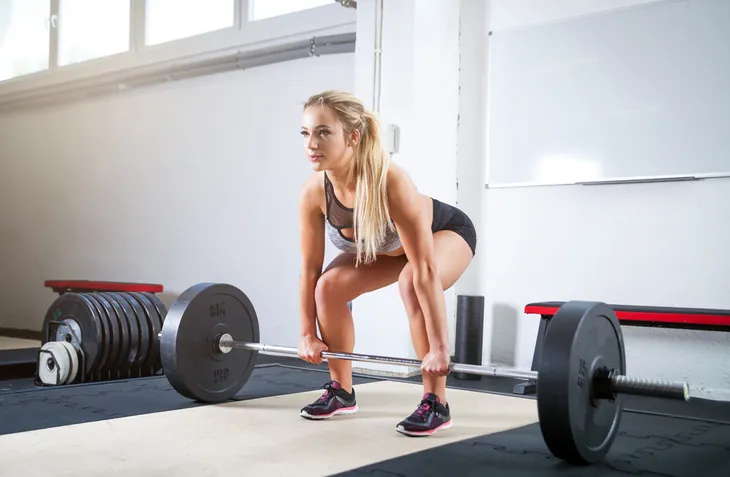 Side Planks
Side planks are an absolute core crusher! Start by leaning on your bent arm and the sides of your feet. Slowly lift your hips into the air and hold for 20 to 60-seconds. This exercise will blast your obliques! Be sure to complete it on both sides of the body.
Tip: If this exercise is too difficult, start on your knees and then progress to your feet.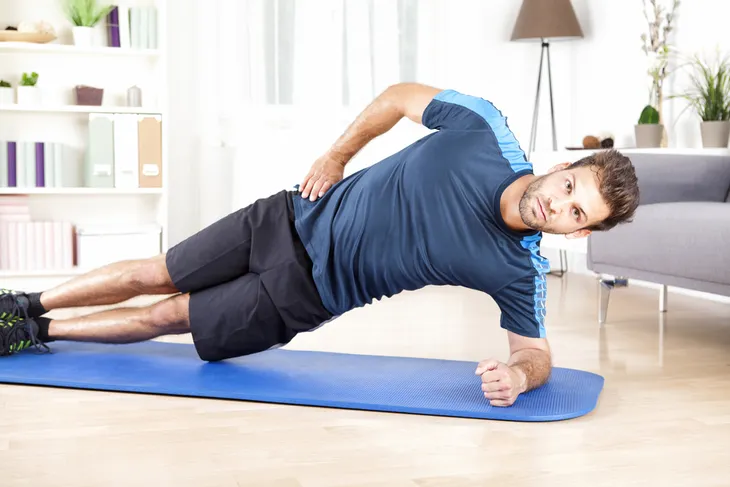 Getting Started
My best advice is to complete the following core exercises as a circuit. Go through them one by one with minimal rest in between each exercise — only resting for around 30-seconds at the end of each set.
Try your best to complete three to four rounds of this circuit. This way, you're getting a cardio workout and a core workout at the same time.
In terms of repetitions, you'll have to test this out for yourself. Complete as many repetitions as you can with proper form. This is essential as poor form can result in lower back pain which no one wants. Now, go and give this core workout routine a try!