When you think of the most intriguing Guinness World Record holders, the titles range from strange (the world's tallest Mohawk, which at 44.68-inches belongs to Japan's Kazuhiro Watanabe) to outright bizarre (like the adult German woman, Bettina Dorfmann, who owns 15,000 Barbie dolls). However, the fitness- and physical-oriented records are always my personal favorites.
So let's take a look at the world's most unbelievable and just plain odd feats of strength, endurance, and stamina recorded in the Guinness Book of World Records…
1. Largest Zumba Dance Class
If you love dance fitness and haven't had the opportunity to try Zumba—what are you waiting for? This cardio-dance-inspired workout combines Latin-beats with sultry booty shaking for an upbeat, fun workout that just about anyone can partake in. For your Zumba-inspiration, check out the largest Zumba dance class ever, which took place in 2012, at Peoples' Plaza in Hyderabad, India and hosted 2,012 participants.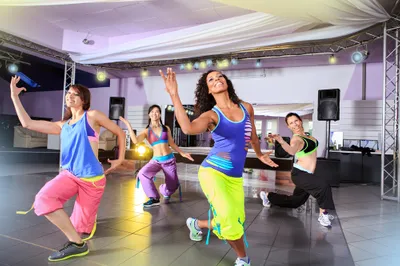 2. World's Largest Biceps
World Wrestling Entertainment fans might remember Hulk Hogan bragging about his "24-inch pythons" (which wasn't true), but Egyptian-born, Massachusetts-based bodybuilder, Mostafa Ismail, created quite a lot of controversy and put the Hulkster to shame when he earned the record for largest biceps in 2012. Mostafa's flexed left and right biceps measured 25-inches around on each side.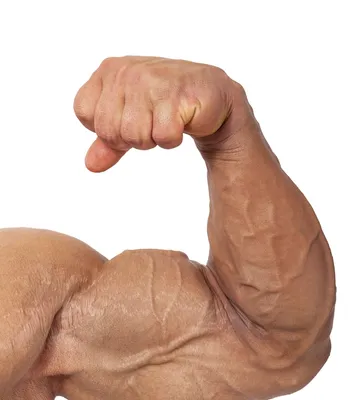 3. Longest Time Standing on a Swiss Ball
Sure, I might give myself credit for sitting on a yoga (or Swiss) ball at work, but standing on one for 5-hours, 7-minutes, and 6-seconds is another feat altogether! However, Ashrita Furman got a killer core workout when he earned the title of 'Longest Time Standing on a Swiss Ball' in New York, in 2010.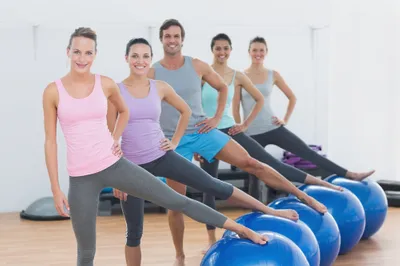 4. Fastest Half Marathon While Pushing a Stroller
If you've ever participated in a race of any kind, you know that it can be hard enough to push yourself across the finish line. However, Nancy Shubring completed 13.1-mile course of the 2001 Mike May Races Half Marathon, in Vassar, Michigan, USA, in just 1 hour, 30 minutes, and 51 seconds—the fastest completion while pushing her daughter in her stroller.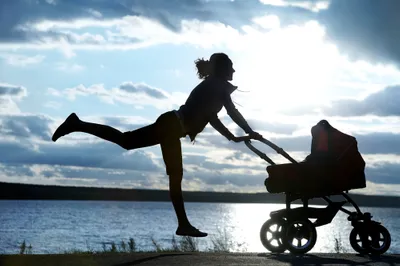 5. Heaviest Aircraft Pulled By a Human Being
My husband and I had trouble pushing my dead car to the curb a few weeks back, but in 2009, American, Kevin Fast, hauled a 416,299-pound CC-17 military-grade cargo plane an impressive distance of 29-feet to earn himself the title "Powerlifting Pastor." Since 1999, the man has devoted his talent to charities such as Tim Hortons Kids' Camp and Habitat for Humanity by dragging loaded tractor-trailers, arm-wrestling a fire truck, and lifting a platform weighed down with 20 women, using just his body strength.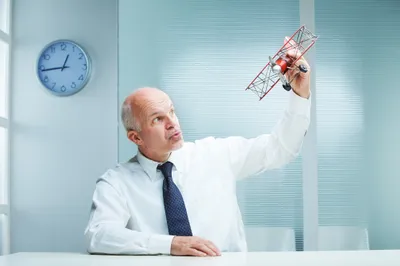 6. Longest Hula Hoop Session
I'm always impressed by anyone who can hula for more than a few circulations. Yet Aaron Hibbs embarrassed bragging play-ground goers around the world when in he took hula-hooping to marathon proportions. Hibbs lasted for 74-hours and 54-minutes (with one 5-minute break every hour) in 2009.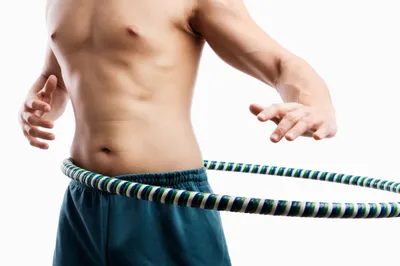 7. World's Oldest Gymnast
Some seniors retire to Boca Raton after years of hard work. However, Johanna Quaas had other plans for her Golden Years. The German gymnast is the oldest to compete in the amateur Landes-Seniorenspiele gymnastics competition in Saxony, Germany, where she performed her floor-and-beam routine at 86-years-of-age.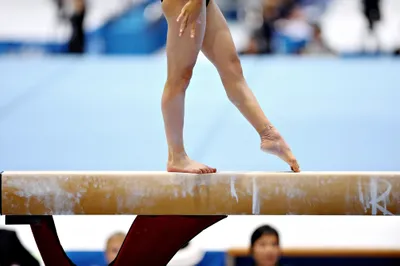 8. Longest Held Abdominal Plank
I groan when I have to hold a plank for more than 30-seconds in hot yoga class. Next time I'll consider the efforts of George Hood, who at 53-years of age held an abdominal plank for an impressive 1-hour, 20-minutes, and 5-second duration. However, he proved he could do better when he beat his record by holding a plank for 3-hours, 7-minutes, and 15-seconds at the age of 55.