Many of us will be worrying…at least, just a bit, about our Dad's health this Father's Day. Many men in their later years struggle with high blood pressure, high cholesterol, and heart disease. That's why Father's Day may be the perfect time to buy Dad a gift that can help them lead a healthier, more forward-thinking lifestyle.
The trick is finding a gift that Dad will both enjoy and benefit from in a healthy way. There are a number of options, with the key being to get Dad eating better and being more physically active…
Golf Clubs
Many dads have a hard time playing the more intense sports they enjoyed doing their earlier years, like hockey, football, or boxing. But that doesn't mean they have to sit on the sidelines. In fact, there are many sports that keep the body moving, but won't lead to injury.
Golf is the perfect example. It's low intensity, but will burn calories and keep both the mind and body fit. Consider buying your Dad some golf clubs or something golf-related–like a couple free rounds or a golf shirt– this Father's Day.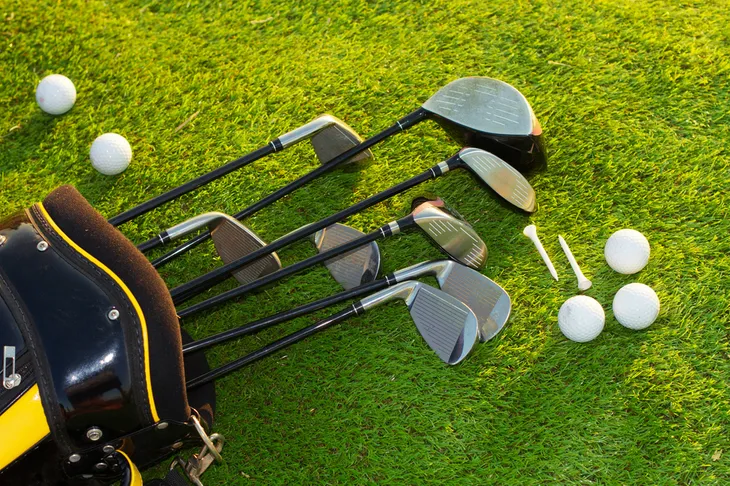 Olive Oil
Getting your Dad to eat healthier starts with finding the right cooking oil. Many health experts point to olive oil, which contains healthy monounsaturated fatty acids and has been shown to help in the fight against high blood pressure, high cholesterol, stroke, and heart disease.
But don't cheap out on oil! Opting for a nicer olive oil, available at a specialty grocer, will net you a happier reception. It's the perfect gift for the Dad who cares about his health and enjoys cooking.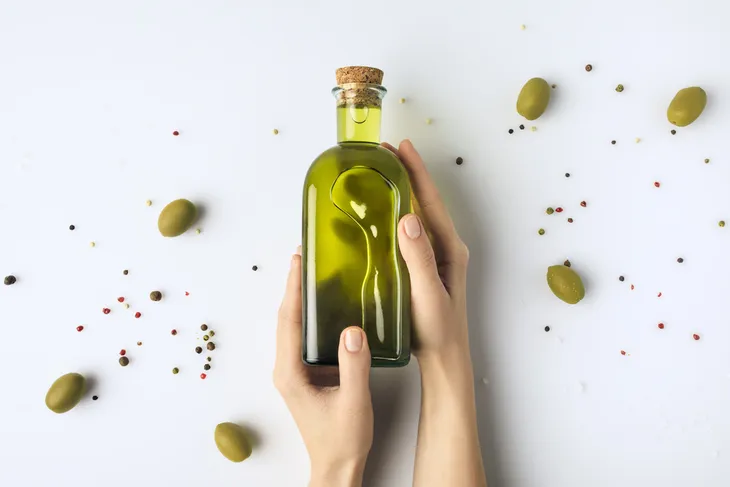 Running Shoes
Many older guys want to be more active, but they don't realize that doing so comfortably requires the right pair of running shoes. To help encourage your father to get outside and exercise more, consider giving them a pair of running shoes that are lightweight and engineered for intense physical activity.
It can be tough to pick out the right pair of running shoes without your dad present, so consider buying him a gift card to a store that sells high-quality running shoes. Be sure to speak with a knowledgeable store representative before making your purchase.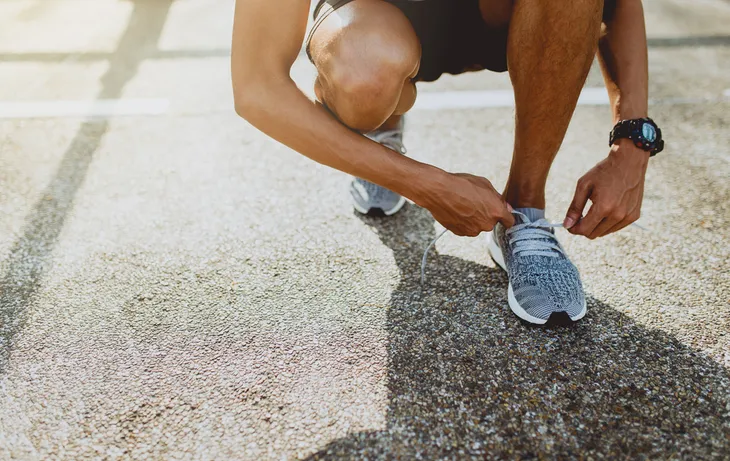 Fitness Tracker
If your Dad is looking for a fitness challenge, consider buying them an electronic fitness tracker that can keep tabs on their physical activity and push them to get outside more often.
There are a wide range of fitness trackers, with some following only steps taken and others tracking many other important health-related factors, including sleep and heart rate. Many fitness trackers are now as much about form as function, so you'll be able to find something that matches your Dad's unique style.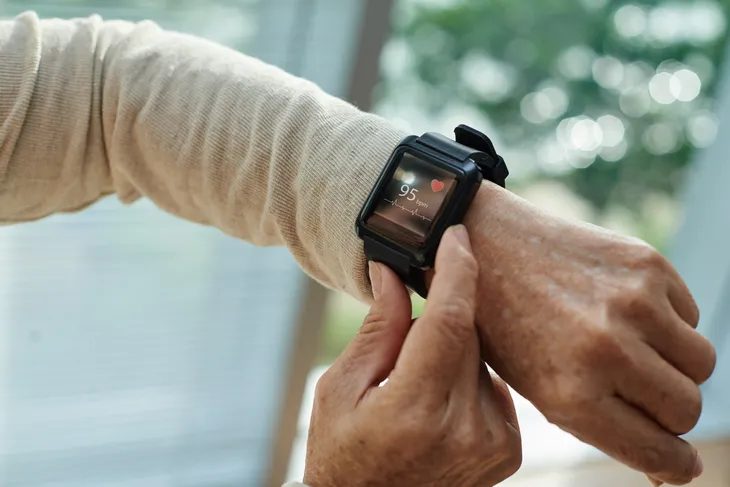 Personal Trainer
It can be tough to motivate ourselves to get more active. That's exactly why there are physical trainers to act as the voice of reason and discourage us from eating unhealthy and dismissing physical exercise.
It's important to find a physical trainer that matches your Dad's personality and won't make your father hate every workout session. Have a detailed conversation with a physical trainer before making the commitment to having them begin the journey to a better, more physical lifestyle for dear old Dad.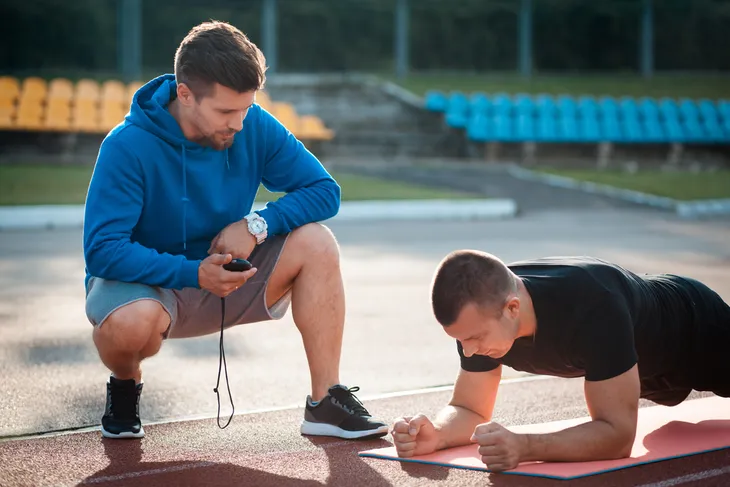 Barbeque
You know what's a great way to encourage our fathers to cook healthy? Get them a new toy that's designed with healthy eating in mind, like a barbeque. (And if Dad's already got a BBQ, consider buying him some new barbeque tools).
Now, let's get this out of the way: barbeque or grilled meat isn't always healthy. However, grilling does help to remove unnecessary oils and fats. In comparison, cooking in a pan or pot would lead the meat to absorb those fats and oils, keeping them in the food.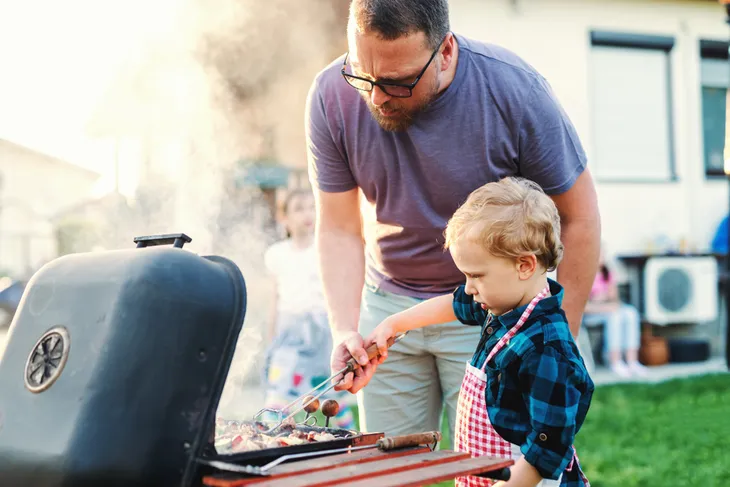 A Wine Cooler
Maybe your Dad has always been a fan of red wine or maybe he's just beginning to develop a taste for different types of wine. If that's the case, consider buying him a wine cooler than can help keep his wine at the optimal temperature, ensuring it lasts longer and tastes the way it's designed to taste.
Of course, drinking red wine in excess isn't healthy. But, because of the healthy antioxidants found in red wine, drinking one or two glasses a day could actually lower the risk of inflammation, lower cholesterol, and may even add years to Dad's life.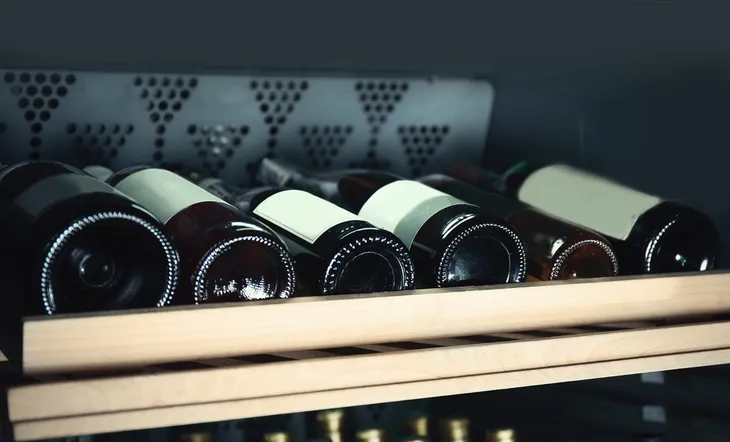 Blender
It used to be that many families sat down to a full breakfast of eggs, bacon, and toast. But few people have time to prepare such a large breakfast these days. At the same time, filling up on greasy bacon may not be the best way to kick-start the day, particularly if Dad has issues with high cholesterol or heart disease.
That's why a blender might be a great gift idea this father's day. Show Dad how combining fresh fruit and vegetables can make for a delicious and healthy beverage that's high in fiber, antioxidants, protein, and calcium.