When you slip on your running shoes to go for a quick 2-mile jog, do you reach for a pair of high performance, lightweight sneakers or "runners" that offer more of a fashion statement than a comfortable step?
While looking good in your trainers might be high on your priority list, feeling good will save you countless sprained ankles, repetitive stress conditions, and injuries over the long run. Here are eight crucial criteria for your next pair of running shoes…
Look for Lightweight Materials
Runners made of lightweight materials should be prime on your list of sneaker must-haves. Just ask the writers at Runner's World magazine, who claim that you hit the ground with a force that's double your bodyweight when running. They recommend lessening that impact on your muscles and joints by spending the cash on higher-quality running shoes made from lighter weight materials.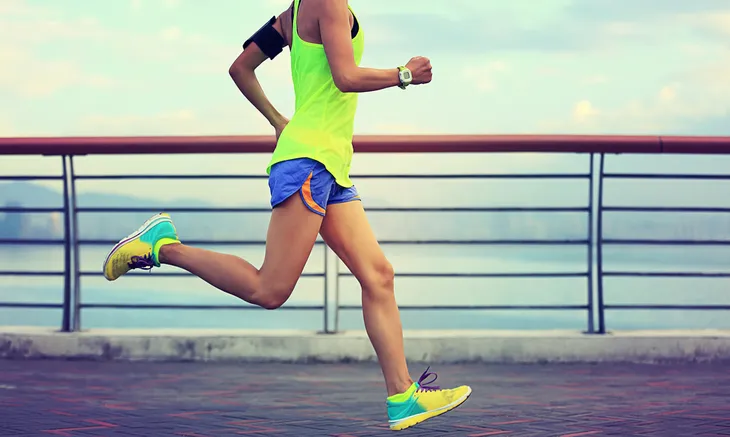 Don't Ache for Arch Support
All right, it's time for some hard truth concerning arches. First off, each arch acts as the structural feature of your foot, bearing the brunt of full-body pressure with each running or walking stride. If the arches are left unsupported, you run the risk of a painful array of musculoskeletal issues in the future. The problem is that every individual needs something different when it comes to arch support, meaning the contour of the shoe that forms to the shape of your foot.
The American Podiatric Medical Association recommends "motion control" sneakers that prevent collapsing and inward rolling arches for those with low arches. If you have high arches, shoes with built in "cushioning" or adding a custom insert will prevent outward rolling while building up inward arch strength.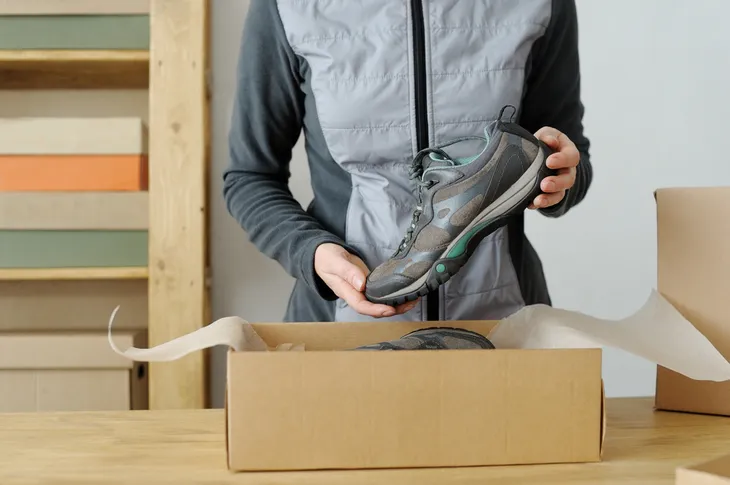 Hold Out for Heel Support
If you have flat feet (or plantar fasciitis), you may also suffer with heel pain. However, wearing the incorrect running shoes with a lack of heel support will only exacerbate the issue. This is why selecting a shoe that firmly holds your heel in place and prevents over-pronation, is vital. Test the ankle support and heel counter (the back strip that wraps around your heel bone and keeps your ankle in place) of shoes by taking a few laps around the store.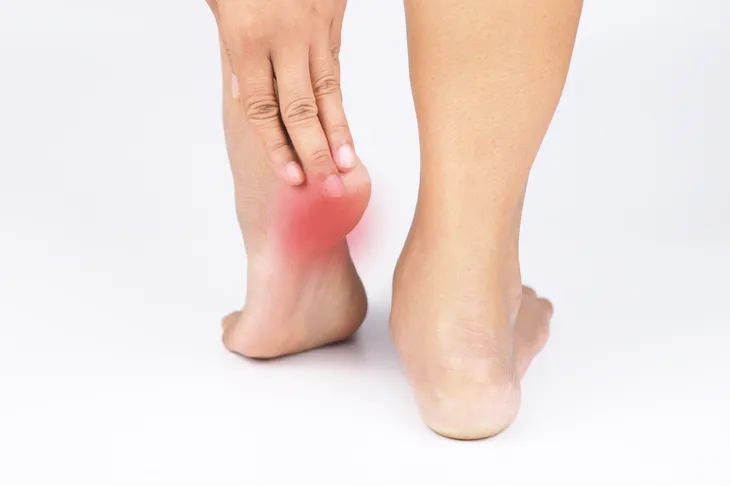 Cushion Your Step
If you expect to "spring" back quickly after a strenuous run, cushioning your stride is vital to preventing running injury. The cushioning in your shoes will absorb the shock to your muscles, joints, and spine every time your foot (or rather your midsole area between the foot's ball and heel) makes contact with the ground.
Of course, cushioning needs will differ depending on if your feet tend to roll or stay rigid, but midsole cushioning is shown to reduce heel, ankle, and toe stress, and prevent a future knee, back, or hip injury, according to research from the American College of Sports Medicine.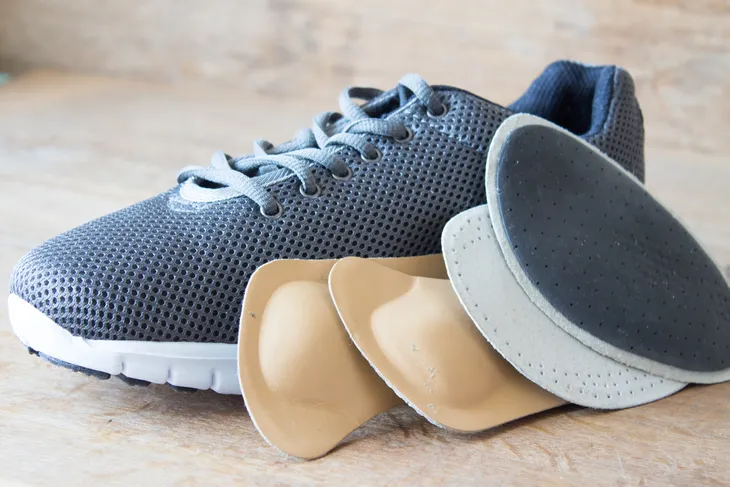 Allow For Shoe Width
If you have wide feet (or flat feet, which makes feet wider), it may have been a pain to go shoe shopping in the past. Luckily, today there are plenty of quality runners that don't pinch your toes, squish you feet, and cause nasty blisters. If you need room, look for wide shoes with a bit of wiggle room (a few centimeters) in the toe area, because feet often swell with physical activity. I usually go a half size bigger in my runners compared to my other casual boots and shoes.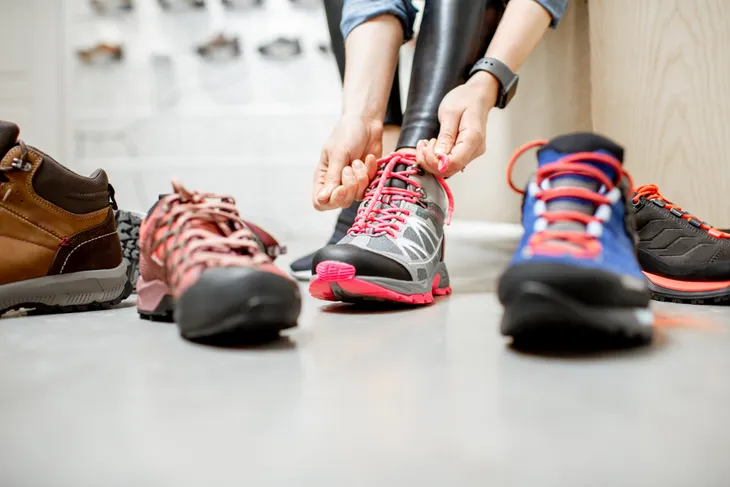 Promote Foot Flexion
With each stride your foot naturally flattens mid-stance as your weight shifts onto your foot and then flexes at the toe crease as you push off. This is a result of the flexing of your calf muscle (or plantar flexion) as you run. Your running shoes should provide natural flexion (allow the natural bend at your toe's flex point) as you takeoff with each stride.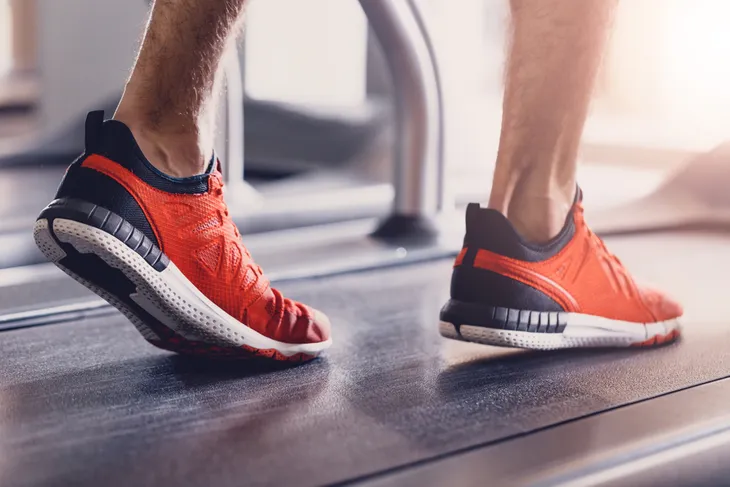 Tried and True Traction
Your runners need adequate traction, a vital component for balance and grip in all types of conditions. If you mainly run on roads, a trainer with a carbon rubber heel and a blown rubber sole will do it's part to absorb impact on relatively level terrain. However, if you run trails with unbalanced and loose terrain, seek a sole constructed from all durable carbon rubber to better provide balance and grip on unpredictable trails.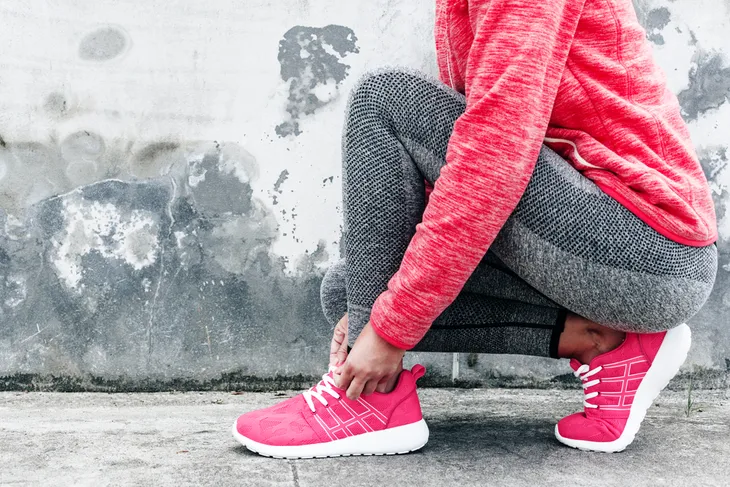 Don't Compromise Breathability for Durability
Lightweight, nylon and synthetic leather runners are celebrated for their durability. However, one should never compromise that for durability and strength when you can have all of the above. Seek out a high quality, synthetic leather shoe that's strong yet lightweight, and flexible yet allows air in while keeping moisture out. Also, keep in mind that seams are common in shoes with breathable windows. However, these seams can rub and cause blisters.