The Thanksgiving holiday is not the occasion to start counting calories. However, that doesn't mean you need to eat yourself into a food coma either. And one-too-many-servings-of green bean casserole, cornbread stuffing, or pecan pie can quickly put you in a caloric stupor if you don't get the blood flowing. What I'm saying is that you can eat what you like on Turkey Day—as long as you get some proactive exercise before and after dinner.
Here are eight effective ways to stay active on Thanksgiving Day…
1. Do a Thanksgiving Turkey Trot
Guaranteed your city (or one nearby) is hosting a have a Thanksgiving Day Turkey Trot. These popular organized runs and walks are a great way for the whole dang family to work up an appetite for the evening feast ahead. Register the entire family—kids too—and dress up in silly hats and reindeer antlers to take part in a fun, new holiday tradition.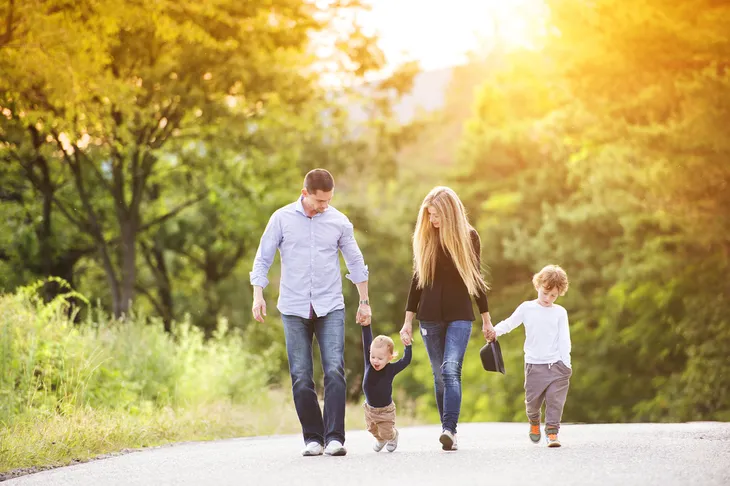 2. Decorate for Christmas
Family time is best-spent making memories. So after you dine, don't flop out on the couch in front of the television. Get out the mistletoe and evergreen and start decorating for the next holiday. I'm sure Nana would appreciate a little help hanging her wreath and garlands.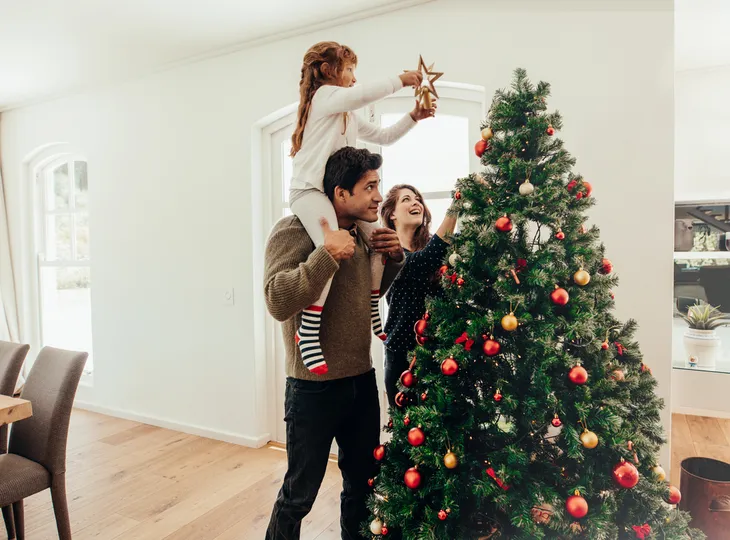 3. Take the Family on a Hike
Fresh air right after a big meal will help everyone digest a big holiday meal more comfortably. So bundle up the whole family to take a scenic hike or just take the dog around the neighborhood to look at the winter lights.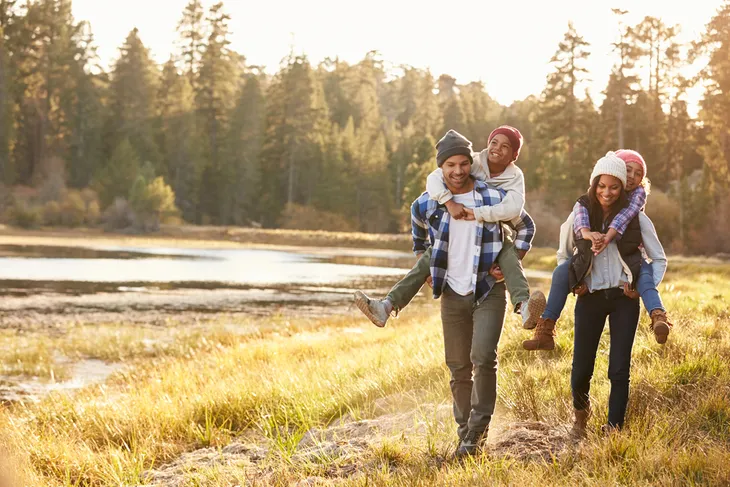 4. Play Shinny
If the weather is cool enough for an ice rink, grab your stick and puck and head on out for a good old family hockey game. Get everyone involved in a friendly game—even granddad can keep score. Make a bet so the losing team does the dishes.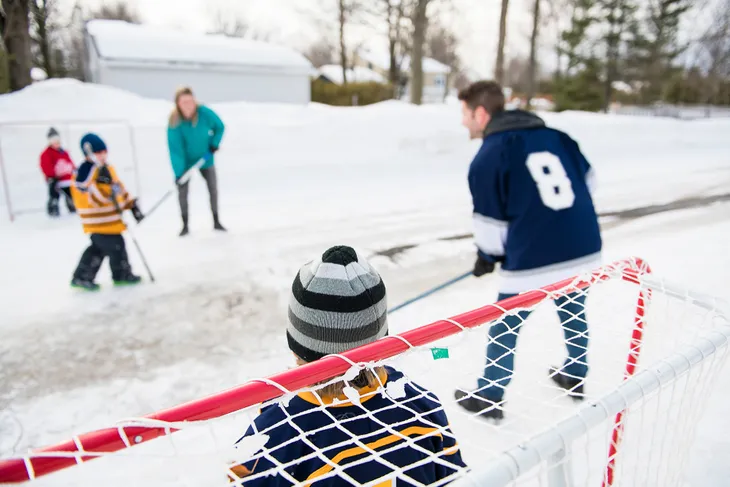 5. Walk Leftovers to a Shelter
There's always way too much food on Thanksgiving, especially for put lucks or large family gatherings. So do yourselves and others a big favor by heading out on food to drop your leftovers off at a local soup kitchen or homeless shelter so the food can be incorporated into the evening meal.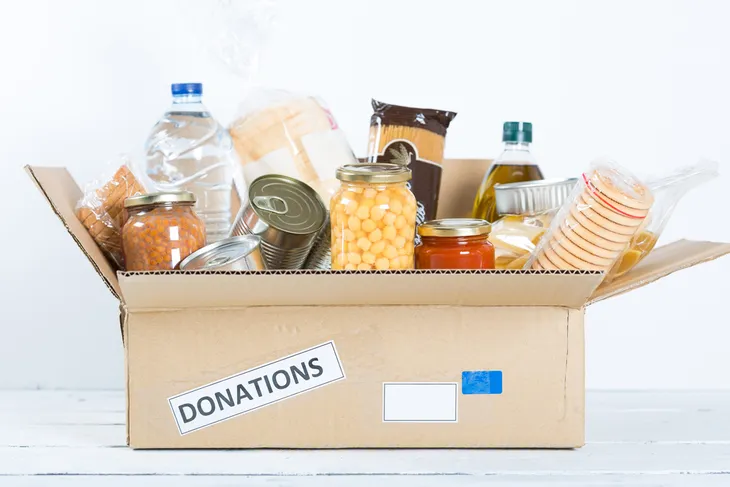 6. Toss Around the Pigskin
Football is America's greatest pastime. So instead of enjoying it as a spectator on the sofa, organize a family game to work off those mashed potatoes and gravy. You can even get the neighbors involved in a game of touch football at a local park—east side of the street vs. west side.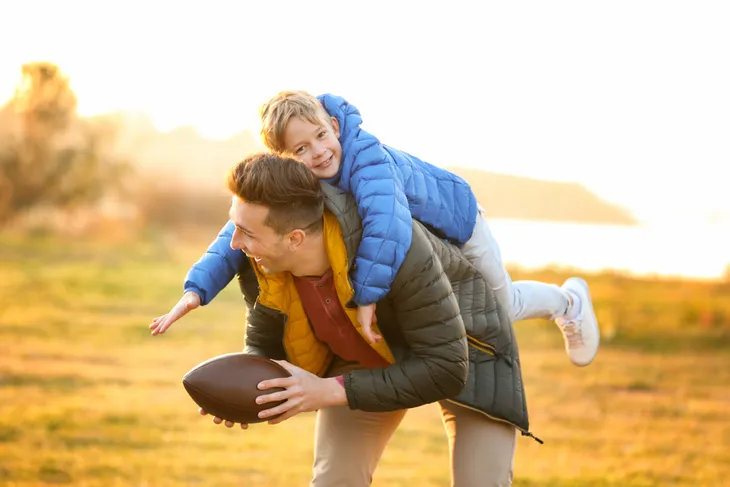 7. Help Out at an Animal Shelter
On holidays like Thanksgiving, we often reflect on how lucky we are. So lend a hand for those less fortunate, like animals at a shelter. Call ahead and book a time for your family to come socialize, feed, and walk the animals, which would otherwise be alone on the holiday.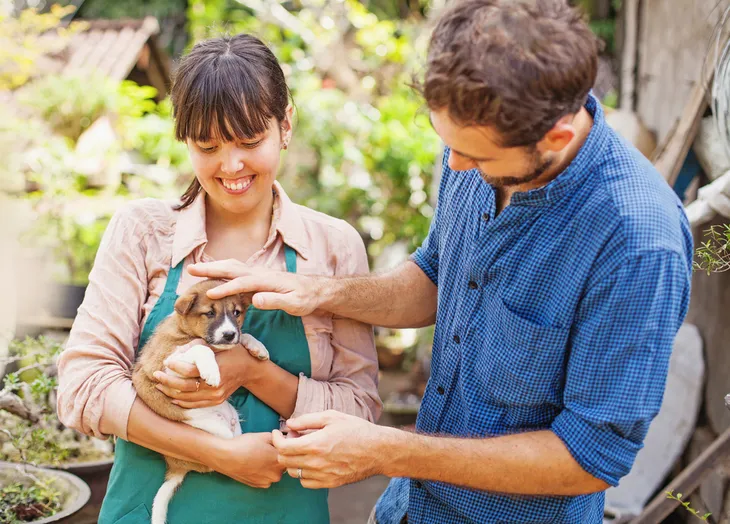 8. Walk to Get Dessert
This year instead of baking up half a dozen pies in advance of the big day, take a stroll to a local bakery or ice cream shop after dinner to grab Thanksgiving dessert. The walk will do you all some good after a large feast. And chances are you'll choose something light as opposed to two pieces of homemade pie.