Motivating yourself to exercise regularly is difficult enough on a good day, now factor in things like cold weather, slippery roads and sidewalks, unclear paths, and limited daylight hours. This is what we have to deal with in the dreaded winter months. It's no wonder people find it hard to motivate themselves to workout in the winter.
To help, here are seven effective ways to find your get-up-and-go for early morning winter workouts…
Layer for Outdoor Comfort
Snow…pfttt! That shouldn't stop you from getting outside bright and early for some pre-work exercise. The key to staying comfortable outdoors is to wear warm, layers that can be removed if you overheat.
For instance, I run throughout winter, but outfit myself in a long-sleeve shirt made of wicking fabric, a zip up sweatshirt, a fleece vest, a winter hat, and fingerless gloves. The great thing about these layers is that they keep me warm to the core while wicking sweat and moisture away from my body to prevent chills.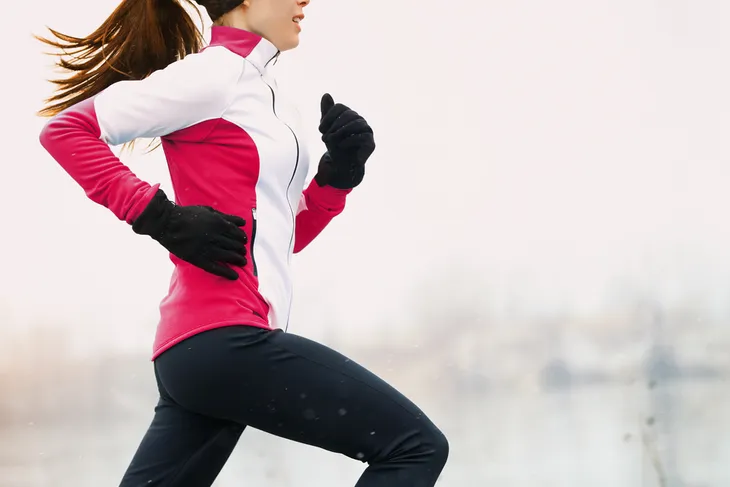 Turn Up the Hot Tunes
Just because it's cold outside, baby, doesn't mean your tunes have to give you a chill! I make a point to swap out my summer/fall music mix with hot and spicy tunes to warm me to the core during the cold, winter months when I need some extra motivation.
Studies from a team of neuroscientists at the University of Guelph, Ontario, Canada, shows that upbeat tunes will actually mentally fuel your workouts so that you're motivated to push yourself longer physically, and increase endurance. Try mixing some Latin salsa, Caribbean beats, Afro-beat, soul, and funk into your winter workout soundtrack.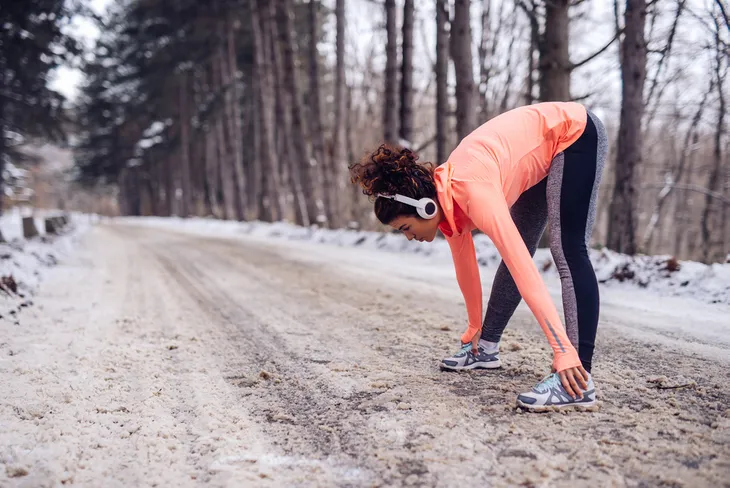 Register for a Winter Race
A tried and true way to keep your workout schedule come winter is to keep yourself working towards a goal. For instance, registering for a mid-winter or early spring road race or half-marathon will urge you to train and stay motivated to run daily.
Even better, sign up with a buddy to keep the onus on you (and so you don't disappoint someone else). This way you can both countdown to race day and even train together for added motivation.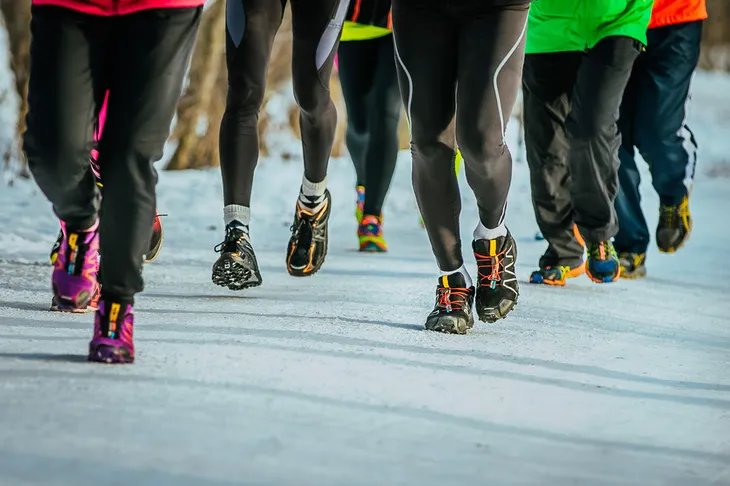 Move Your Workouts Indoors
Spin class, hot yoga, zumba, aqua aerobics, interval training with a personal trainer—what do they all have in common? Firstly, signing up for a new, scheduled workout will keep you accountable to show up if a personal trainer of gym buddy is waiting for you.
And secondly, these workouts all take place indoors, where it's warm and free of snow, ice, and frostbite. This means you can count on them regularly and weekly—regardless of the weather outside.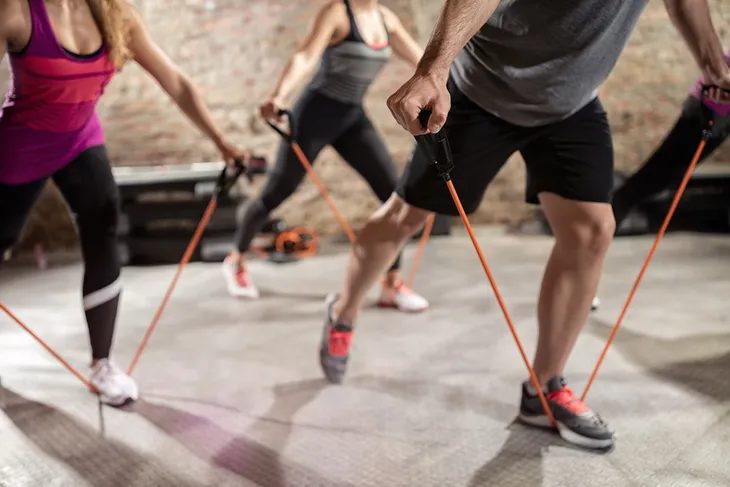 Winter Fitness for the Dogs
Nothing motivates you to rise and shine in the dark, cold dead of winter like a cold, loving nose or lick across your face in the morning. That's right; you can't ignore your four-legged friend who's eager to get outside and spend some time with you no matter what the weather forecast!
Plus, your dog won't text you with excuses not to workout at 7am like a human workout buddy might. Your best-furry friend will keep you accountable for 30 minute walks or runs multiple times, morning and evening, even during winter.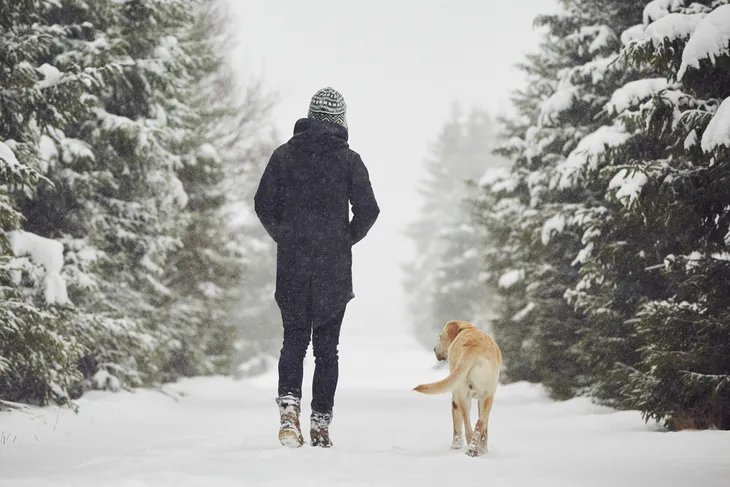 Set Up a Home Workout Space
The great thing about setting up a small workout space in you own home is that you don't have to go outside to workout, or even drive to the gym (I hate scraping the car windows). I designated some space in my basement rec room for high intensity interval training workouts (or HIIT), which allows me to workout using little equipment, takes little time, and uses my body weight as resistance.
For instance, I have just enough space to do a series of functional, multi-muscle moves—such as planks, push ups, squats, burpees, lunges, crunches, and triceps dips—in a series of 3 sets and 10 to 20 intervals each. three times. The entire workout takes me 20 minutes and works my entire body!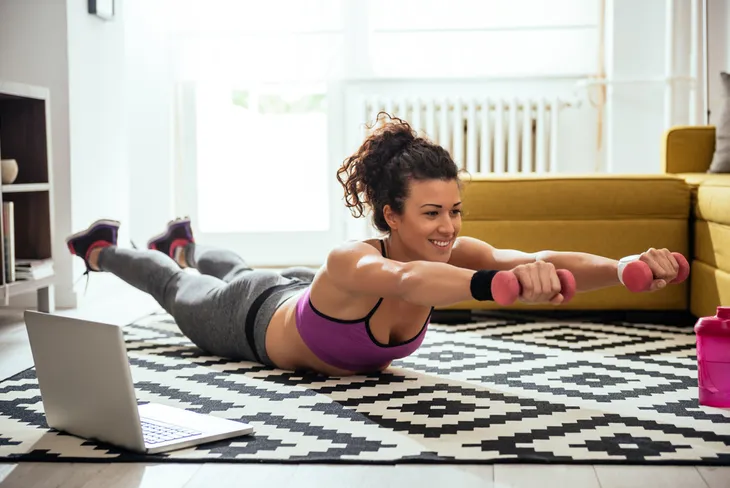 Combine Fitness and Travel
Have you ever dreamed of joining a yoga camp in Costa Rica or hiking the El Camino Santiago in Spain? The great thing about these travel ideas is that they combine two passions—fitness and globe-trotting.
Many folks choose to train for scuba diving, biking, or marathon runs in warm destinations, in different cities around the world. This way they stay motivated to workout in winter, get to travel to a warm, exotic location, and maintain their workout goals!