Why join an expensive gym when you can get a workout at home—and have a cleaner house in the process?
You know these seven household chores need to be done, so don't put them off any longer. You can literally get your sweat on by breaking out the vacuum, broom, mop, or snow shovel…no pricy athletic equipment necessary…
1. Vacuuming
My cat hates it when I vacuum. I'm sure he pictures my pushing around a plastic, growling dragon. If I dare vacuum the stairs, I won't see him for the rest of the day.
However, breaking out the vacuum is almost worth peeving off your pet—especially when you consider this chore burns major calories. Consider that an hour of vacuuming will burn almost 100-calories alone. Add some stairs to the equation and you'll burn almost double that!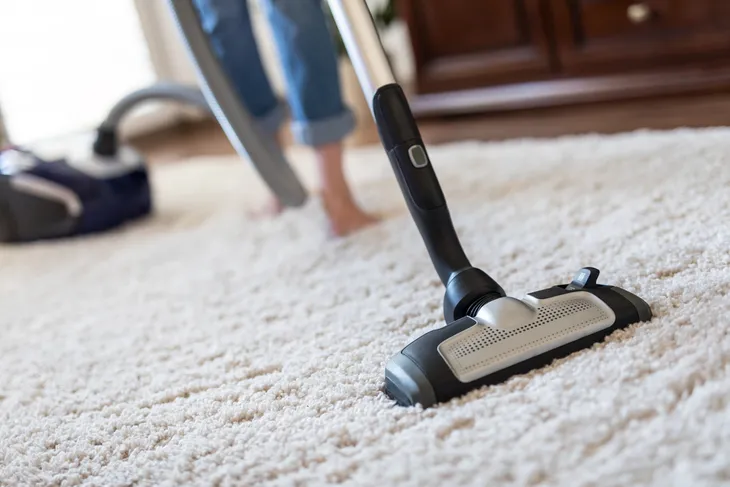 2. Snow Shovelling
Sure, the weather outside might be frightful—and snowy, cold, and blowy. However, the quickest way to blast that holiday weight is to bundle up (don't forget your mittens) and grab a snow shovel.
Snow shoveling requires some major cardiovascular and resistance endurance. In fact, you won't stay chilly long considering an hour of digging and throwing snow can burns roughly 400-calories.
3. Scrubbing the Bathroom
Everyone enjoys a rub-a-dub-dub in a spotless tub. But someone has to do the scrubbing first. You can banish soap scum, polish those chrome taps, and burn about 90-calories per hour in the process.
Giving your bathroom sink, toilet, tub, and floor a good scrubbing is great exercise for your arms (biceps and triceps) and your legs if you squat down and stand up often as you clean. Plus, a decent 30-minute scrubbing will burn about 120-calories, which is equivalent to the same time walking on a treadmill.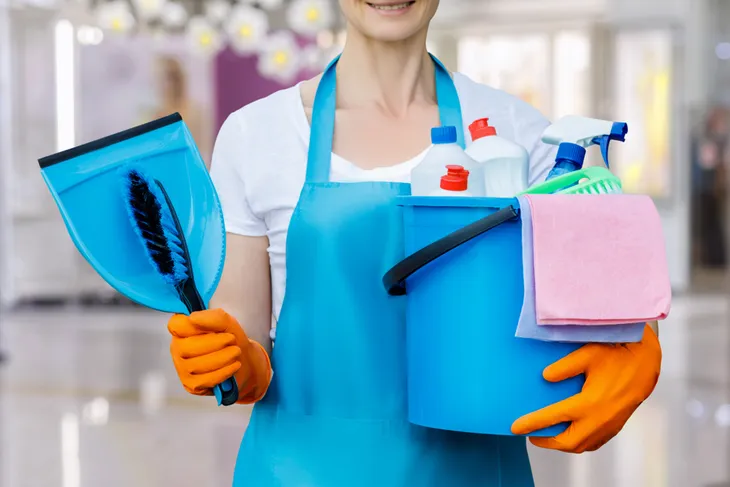 4. Mow the Lawn
Don't let your landscaper get all the credit—and the exercise! You can mow down some serious calories (and crabgrass) when you mow the lawn with a gas-powered push mower (you'll burn even more with a manual push mower).
So put the cover on your riding lawn mower and give the gardener the season off. You can eat up roughly 300-calories per hour, and make your neighbors super envious of your lush, green, weed free lawn.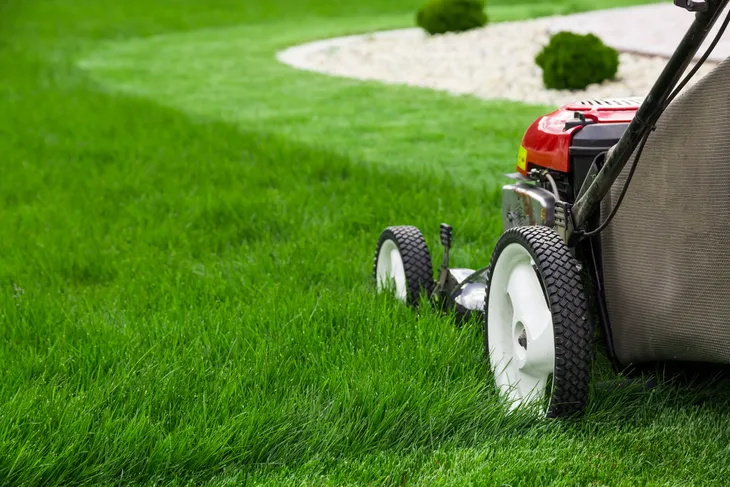 5. Gardening
Even more reason to fire your landscaper! Along with mowing your lawn, gardening—or pulling weeds in a flower or vegetable bed—will get you outdoors and burning some serious calories.
Plus, starting a vegetable garden will ensure your eating up those fresh tomatoes, cucumbers, leafy greens, and peppers you grew with effort and love. So enjoy the spoils and the 250-calories you'll burn per hour of gardening in the great outdoors.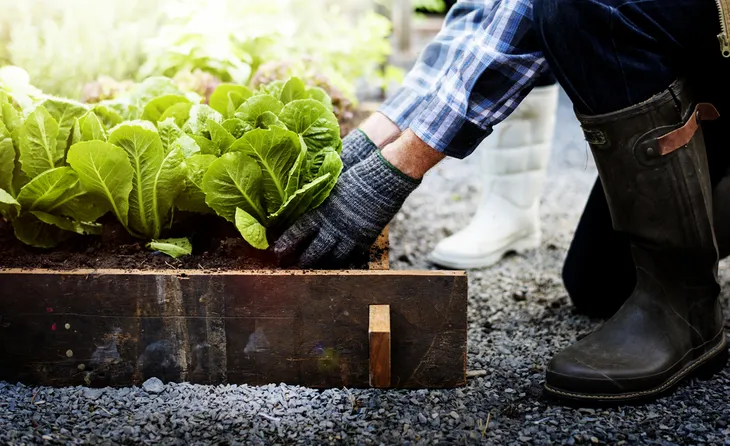 6. Mopping & Sweeping Floors
You can boast about the killer upper and lower body workout you just go sweeping, mopping, and even dancing with your broom. So put on some lively tunes and take a turn around the kitchen and dining room floors.
Not only will you burn over 200-calories each hour you sweep and mop—you'll earn a reputation for having a house with floors you could literally "eat off of"!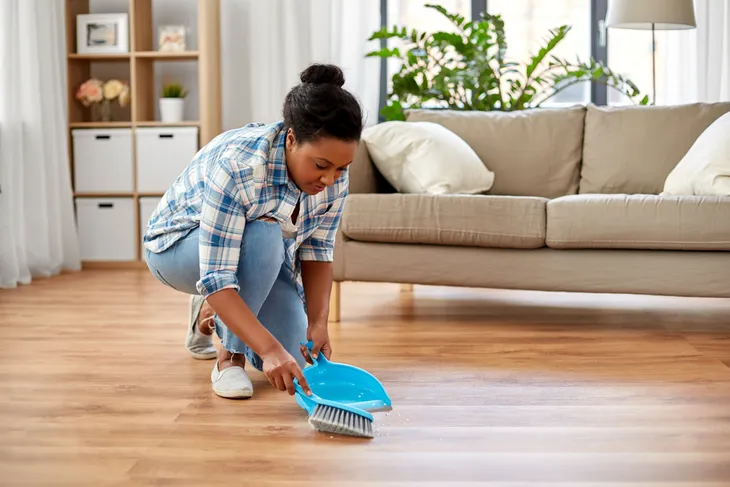 7. Rearranging Furniture
If January is giving you the urge to purge, the New Year may be the time to rearrange your furniture. In the process of downsizing and making your home more zen, moving couches, dining room tables, bed stands, chairs, and coffee tables can burn an amazing 100-calories in just 15-minutes.
You'll burn more if you're lugging furniture up and down stairs. But don't stop there, tidy your closets and dresser drawers and burn an extra 80-calories per hour.