It's pretty tempting to sit at home shoveling chocolate-covered strawberries into your mouth with your honey on Valentine's Day, and that's probably a nice way to spend time together and get your hearts a-flutter. However, that's probably not the best thing for your heart from a health perspective. Why not take your valentine by the hand and get outside or engage in a fun new activity?
Solidify that passionate bond and get the exercise benefits of these seven activities this February 14th…
1. Take a Hike
While everyone else is sitting in a crowded restaurant ordering overpriced food on Valentine's Day, you and your significant other could be wandering hand-in-hand along a beautiful forest trail.
The Washington Trails Association has these suggestions for a romantic hike: choose a destination that's easy to reach (if it's a new relationship) rather than opting for a long hike. Bring a blanket sit on during breaks, a thermos of water (and maybe some hot chocolate?) and even a little picnic lunch complete with chocolate truffles.

2. Go Outdoor Skating
If you don't know how to skate, Valentine's Day is as good a day as any. Not only will you learn a new skill and have a few laughs, you can earn some trust ensuring your partner doesn't fall head over heels…on the ice.
Skating is an ideal activity that is low-impact on the joints and lets you breathe some fresh air if you know a public outdoor rink. For those of you in warmer climates, an indoor rink can be just as nice, and you won't need to bundle up as much.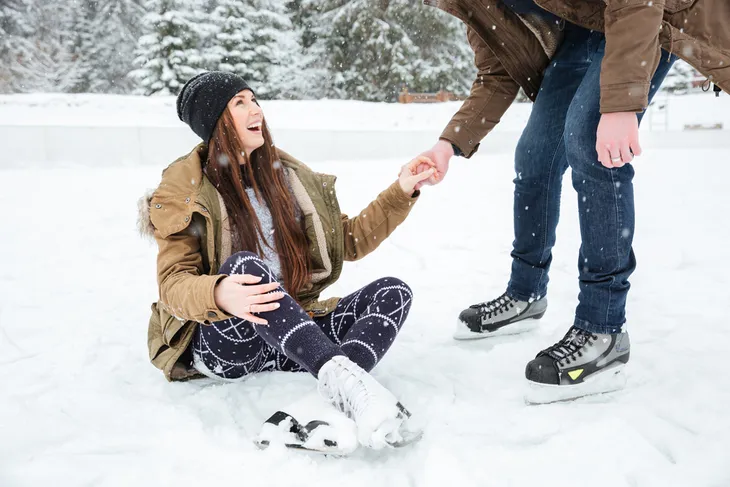 3. Plan a Photo Outing
This can be combined with nature hiking, but think of the possibilities for adventure! You could head into town or into nature, armed with a digital camera. You can snap fun candid or posed photos of each other while you shop or explore the countryside.
Not only is this great exercise, you'll also have a keepsake of your date afterwards. If it goes well, you'll both have something to look back on when the kids are grown. If the date doesn't go well…at least you have some nice photos for your social media account.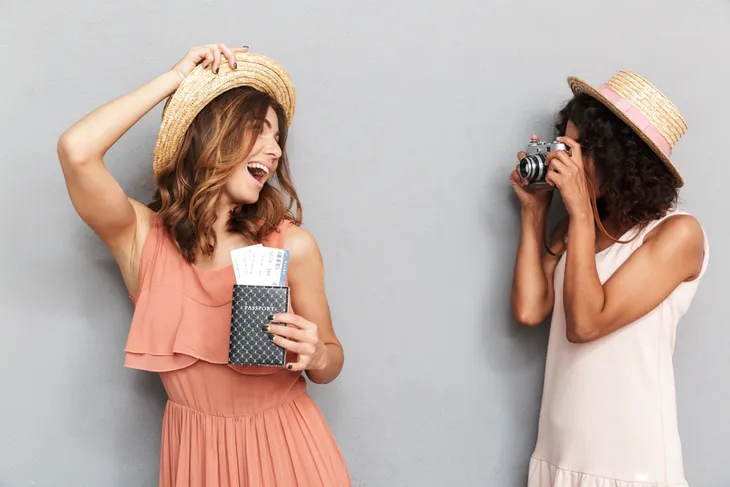 4. Try Axe-Throwing
Keep your relationship sharp by taking part in a new craze: axe throwing! It's more fun than watching violence in a movie theatre, and you can playfully laugh at each other's (lack of) aim. Just make sure you direct the axe towards the board.
There are even professional axe-throwing leagues popping up around North America, if you both really enjoy the experience. Even if you've been married for 30 years, you can get the adrenaline pumping, work off some steam, and have a blast with this fun and unusual outing.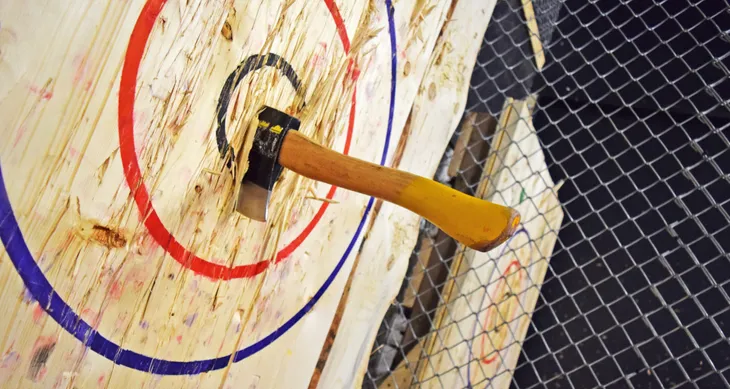 5. Take a Dance Class
Ah, dancing, a perfect physical expression of love and emotion. Your partner may have been on you for a while to take a tango class, and you might not be into it for fear of embarrassment. Who cares if you're not good? It will bring you closer together–literally.
Dancing is also good for your heart, as fast-paced ballroom dancing for an hour and a half or so can burn up to 500 calories (according to Livestrong.com). Say goodbye to that afternoon cheeseburger and chocolate shake! Dancing can also help tone muscles while lowering your blood pressure.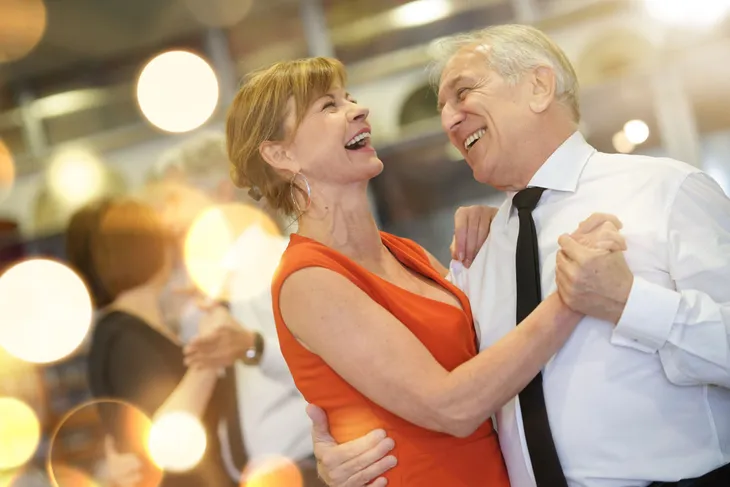 6. Cook a Romantic Meal Together
Sure, usually the tradition is for one partner to cook the dinner while the other sips wine by candlelight, but why not both get involved? Not only can you control the ingredients (and the number of calories) in your meal, you can learn to bond by cooperating in the kitchen to create the perfect meal.
If that just doesn't work for you (we understand some chefs just need their space), then bring your wide-eyed date to a cooking class, suggests the American Heart Association. There you can both learn new techniques or brush up on skills that you can apply if there's a second or third date.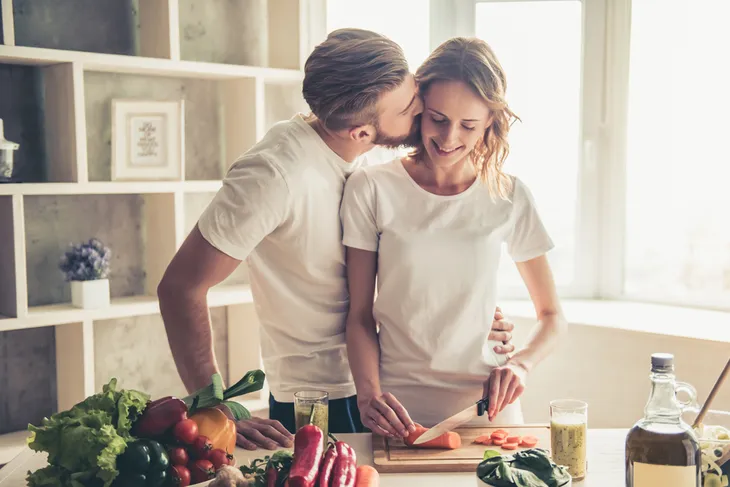 7. Go Rock Climbing
We suggest a rock-climbing gym if you're a newbie, but if you're literally looking to take your relationship higher, then climbing may be for you. Cheer each other on as you reach new heights, or go head-to-head to see who can reach the top foothold first.
Cosmopolitan magazine lists rock climbing as one of the many exercises that burns more calories than jogging, and it might be more fun! The magazine notes you'll burn 454 calories while climbing (and 284 more per hour on your way down). Just be safe and bring an instructor if you're a rookie trying outdoor climbing.