Running has never been so fun! You no longer have to race through a regular park or along the road in your regular 5K. Themed races have become the new fad and provide renewed motivation for running. These races are also an effective way to get friends and family out–something that before recently, wasn't likely to happen. Themed races offer anything from fun to unique challenges that will satisfy your craving for change and give you something new to look forward to.
Whether you prefer to be chased by zombies or train like you're in the army, there's a fun run for everyone. Here are 2014's most uniquely exciting themed races…
1. Color Me Rad
Color Me Rad or The Color Run has exploded not only across North America over the last couple of years, but Europe and Australia too. This is likely due to how unique and fun the race is. Starting out with a stark white shirt, volunteers, and canons launch Color Bombs at racers. Each section of the 5K run has a different color, guaranteeing that by the end of it, your shirt, face, legs, and arms are covered in every color of the rainbow. It's impossible to not be smiling and laughing when you cross the finish line–and for this reason, it's one of 2014's most vibrant themed races.
2. Zombie Run
Zombies have been rising in popularity in books and TV shows like The Walking Dead. Now, they're taking over races and giving runners a thrilling and different type of race experience. Zombie Run is made up of tough obstacles, often covered in mud and fake blood, with creepy zombies (or volunteers dresses as such) chasing you throughout. Around your waist is a belt with a few markers (strips of cloth) that signify your health. The goal is to run the course without the zombies capturing your markers. If you make it through with at least one marker left on your belt, you become a survivor. If not, you're infected. These runs are fun and a great test of speed and endurance.
3. Foam Festival
The 5K Foam Fest is just as fun as it sounds, though a little deceiving because there's mud, too. Foam and mud are running freely throughout the course on various obstacles like bouncy castles and slides. Jumping in a pit of foam makes you feel like a kid again, and you get an incredible workout while doing it. The courses are challenging and there's an option to skip an obstacle if it's beyond your skill level. Though these courses will give you a good workout, they aren't focused on your running time–it's all about fun, and it's also a festival with activities for your friends and families.
4. Tough Mudder
Tough Mudder events are probably the toughest, but also one of the most fulfilling types of obstacle events out there. Working in a team, you complete a grueling 10 to 12 mile long obstacle course. To make it even more difficult, the course is based on military training obstacles, so these aren't your everyday jungle gyms–they're tough and a lot of people aren't able to finish the course. The goal of Tough Mudder is teamwork and camaraderie, resulting in a whole lot of bonding fun. Attempting something with friends and family that requires such training and determination is truly invigorating.
5. The Bad Prom Run
As an adult, you may reflect back on high school as the time of your life or a time you'd like to forget. But no matter which side you're on, prom–more specifically, what you wore to prom–probably makes you smile or cringe. The Bad Prom Run lets you travel back in time by racing in your old prom outfit (or a costume you deem appropriate of the time period), complete with a fun prom dance party at the end of the race. The race is 5K and at each mark, there's an over the top theme complete with decorations, music, and prom photo ops.
6. Wicked Wine Run
Anything with the word wine in the title is bound to be a good time! The Wicked Wine Run offers a 5K and 1K option. For the 5K, you receive a celebratory glass of wine at the end of the race. If 5K is too much or if you'd like to do both, the 1K race is a tasting walk, with four wine tasting stops along the route. Many Wicked Wine Runs actually take place in vineyards, adding great scenery and a unique aspect to the race. Dressing up in fun and wacky costumes is encouraged, and there's always a party after with live music, food, and of course, more wine.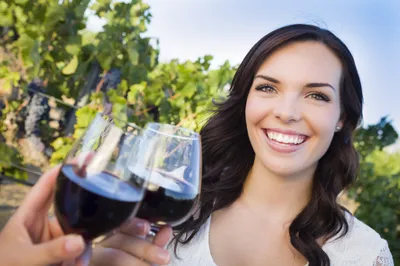 7. Rock 'n' Roll Marathon Series
A wicked play list is essential for many runners so what could be cooler than running a race with live music along the way? The Rock 'n' Roll Marathon Series has live bands placed throughout the course, bringing a fun and exhilarating atmosphere to the race. Once you're at the finish line, the festival continues with more live bands. Marathons have never seemed so achievable when you have the live beat of music pushing you along the way.
8. Electric Run
The Electric Run is like one big rave, complete with flashing lights, lasers, sparkles, glow sticks, and dance music. Dressing in bright and outrageous clothing, the 5K race has several themed areas along the way, including Rainbow Road, Electro Rainforest, and Electric Avenue. You can participate as an individual or team of 4 or more. At the finish line, the real party is just getting started with live DJs and crazy light shows, making it impossible to not have fun.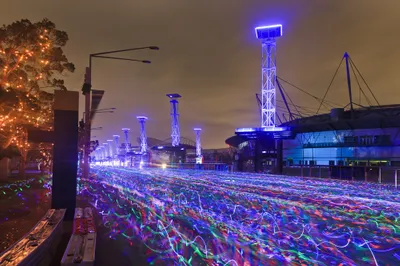 9. Hot Chocolate 15/5K
Rewarding yourself after months of training has never been so easy. The Hot Chocolate 15/5K run provides you with a tasty cup of hot cocoa and chocolate fondue at the finish line, complete with yummy food to dip. And if that isn't enough chocolate for you, you also get treated to a goodie bag for participating. The Post Race Party can be enjoyed with your supporters—the chocolate flows freely. Whether you're a hard core runner or just getting into it, the Hot Chocolate 15/5K is a fun, family-friendly race.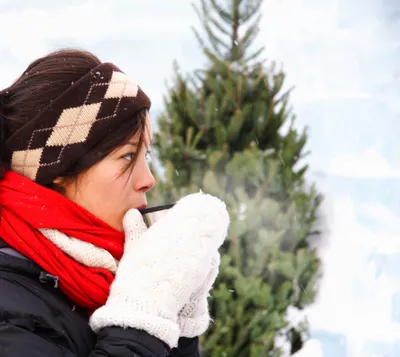 10. Superhero Events
Who hasn't dreamed of being a superhero at some point in their lives? With Superhero Events, your dreams of valor can come true. There are several race options, from 5Ks and 10Ks to half marathons and relays. With these different options, you can kick butt whether you're new to the running game or an old pro. Runners are encouraged to dress as their favorite superhero–no costume is too over-the-top. You can enter on your own or come with a group, and there's no way to stop the fun when surrounded by hundreds of other superheroes.