Vacations can be many things: exciting, relaxing, adventurous, and fun. But if you're like everyone else, odds are you've experienced some dread stepping on the scale or hitting up your gym for the first time after a break, and realizing that trip set you back physically.
Going on vacation doesn't need to mean you give up on exercising for the time you're away. And if you're like many others who are dedicated to regular exercise and healthy living, holidays can put a wrench in your fitness regime if you don't know how to fit in exercise during your trip. Vacations don't have to stop you from staying fit and active, and can actually provide new and interesting ways to exercise. Here are ten easy ways to stay active and exercise on vacation…
Bodyweight Exercises
Bodyweight exercises are an ideal way to workout on vacation because there are hundreds of exercises you can do without any equipment. And you can do bodyweight exercises from anywhere, such as your hotel room. Or, if you're used to working out outside, you can do the exercises in a park or on a beach, depending on your surroundings.
Before you go on your trip, look up bodyweight exercises that will give you a full workout or that focus on the areas you're currently targeting—from burpees and lunges to pushups and triceps dips. The only thing you need is you and gravity!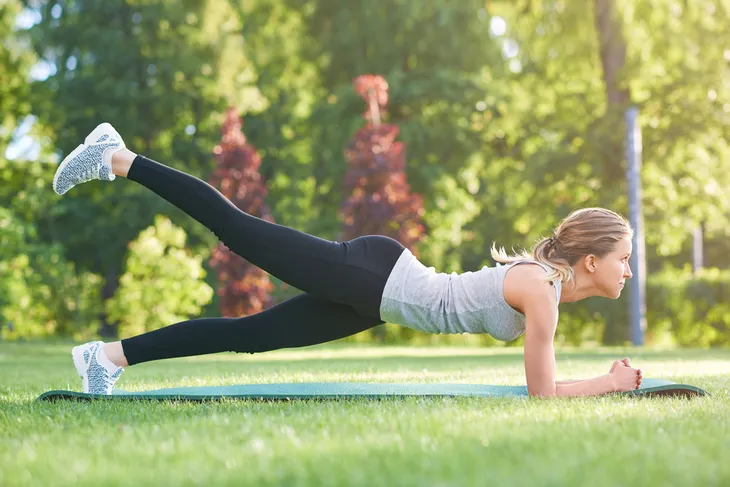 Take the Stairs
Climbing stairs can get your blood pumping and your leg muscles working. One of the easiest ways to fit in some exercise without much effort is by taking the stairs wherever you go. You can also use stairs as a regular workout by climbing them several times in a row.
When you're in a place that you're planning on touring, choose the stairs every time you have an option. Many tourist attractions—like the Eiffel Tower, famous churches, and ruins, have a whole lot of stairs. While some of them offer elevators to get to the top, head for the stairs instead.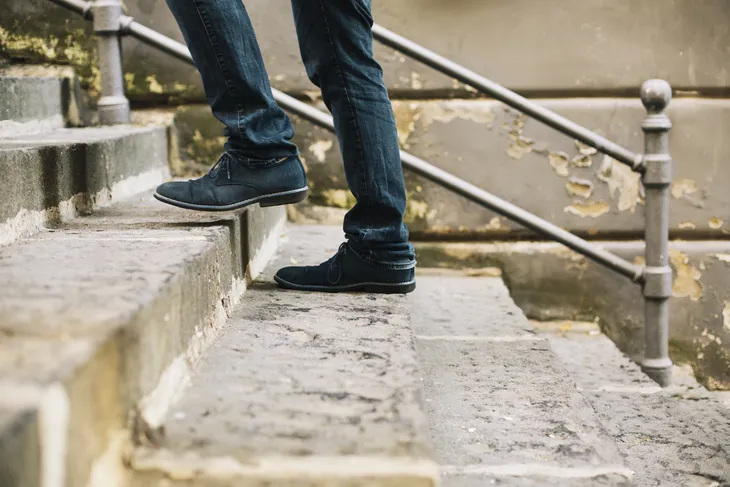 Opt to Walk
Exploring a city by foot is a completely different experience than by car or tour bus. Not only is walking good for you to keep you active while on vacation, you'll benefit from really seeing and experiencing the city you're in. Stumbling across hidden local gems will add excitement and make your vacation even better.
A lot of tour books and websites have highlighted walking tours you can easily take on your own. Or sign up for a guided walking tour—most big city visitors' bureaus and tourist destinations offer them.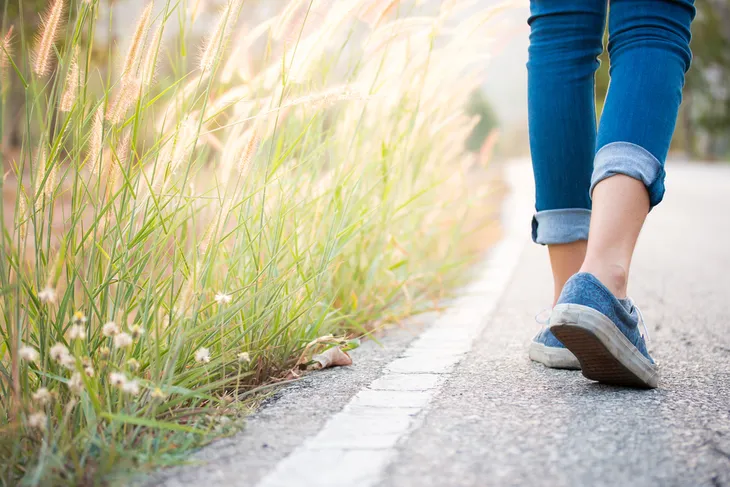 Sign Up for Activities
No matter where you're vacationing, odds are there are a lot of activities available that will help you stay active. Resorts usually offer water sports like kayaking, snorkeling and paddle boarding—things you likely don't do often (or ever), but that will give you a workout along with adventure and fond memories.
Even if you aren't at a resort, many cities that have rivers or lakes offer equipment rentals and guided activities, so you don't need to be at a resort to sign up for active activities. Research what's in the area before you go, or ask a concierge or travel company.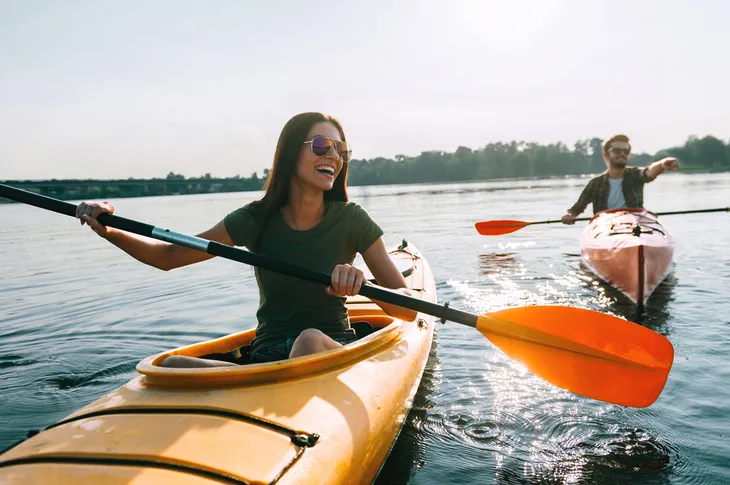 Hit the Beach
As if you need another reason to hit the beach and soak up the rays. Beaches offer a whole host of opportunities for working out. For those who like the water, swimming is one of the best full body exercises you can do. It doesn't need to be regimented; a mix of treading water and front and back strokes will give you a good exercise.
Aside from what you can do in water, a sandy beach adds a level of difficulty to normal walking and running. The sand offers natural resistance and you'll feel the burn come more quickly. Consider signing up for beach volleyball if you're into sports—the beach really offers endless opportunities for exercise.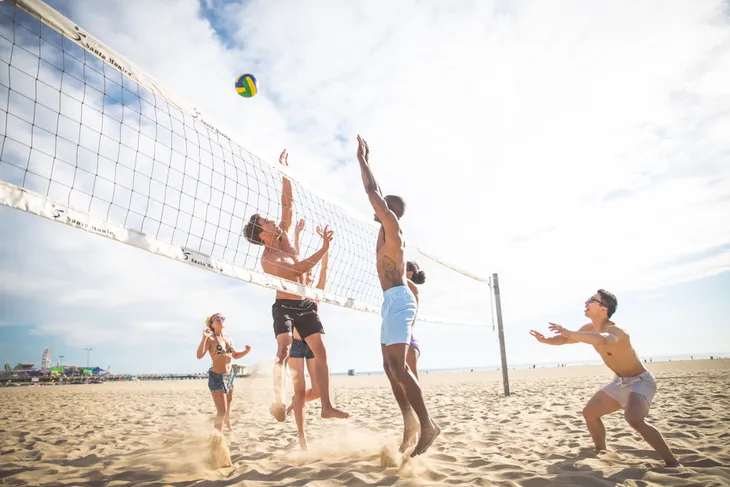 Drop-In Exercise Classes
You've likely heard of or even attended drop-in exercise classes in your city, so why not try one when you're on holidays? Most cities offer drop-in classes, everything from yoga in the park to boot camp style exercises. You can try something new or take a class that reflects your normal workout routine.
They're a perfect way to fit in exercise while you're away because different classes will be held at different times, so you just choose the class that makes the most sense for your schedule. And if you're the type of person that likes to keep a strict routine, an official exercise class may help you adjust to exercising on vacation.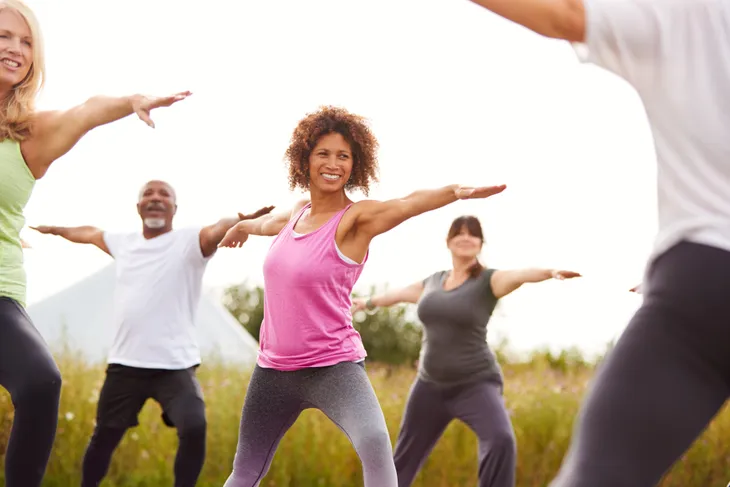 Pack Small Exercise Equipment
Your suitcase can easily fit a resistance band, jump rope, or even a yoga mat. Resistance bands can be used for all sorts of exercises, and you can use things in your surroundings—like your hotel room door, if needed. If you crave cardiovascular exercise, skipping can be done either outside in a park or in your hotel gym. Or if neither resistance bands or jumping ropes fulfill your exercise needs, yoga can be done just about anywhere and lightweight yoga mats can be tucked in your luggage.
Whether you're new to yoga or have been doing it for years, yoga is a total body workout that you can do in your room or outside in a park.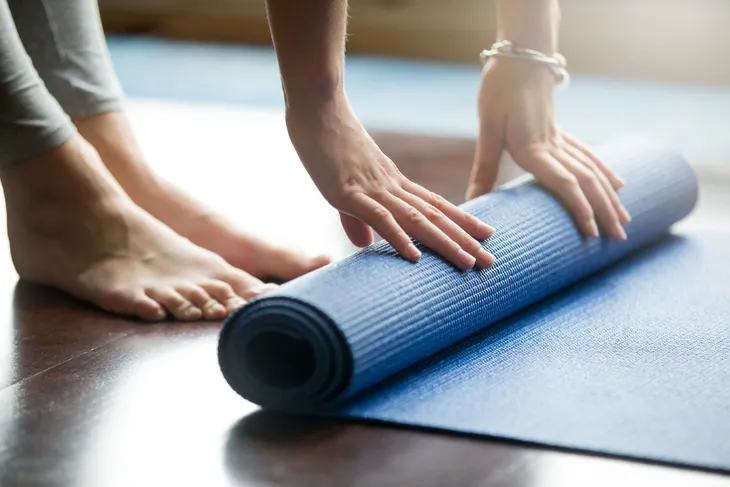 Hit the Trails
Even if you're staying in a big metropolis, there's likely a forest and hiking trails within a suitable distance. Pack a picnic and head for an afternoon of hiking. If you're with your family, a day out in the wilderness will add some adventure, and of course, exercise, to your trip. Or if you're a runner, a new course is always a good way to mix up your training.
Whatever you decide to do, make sure you get a map of the area and follow marked trails. Some conservation areas even label trails by skill level, so you'll know what you're getting into and can choose a route best suited to your abilities.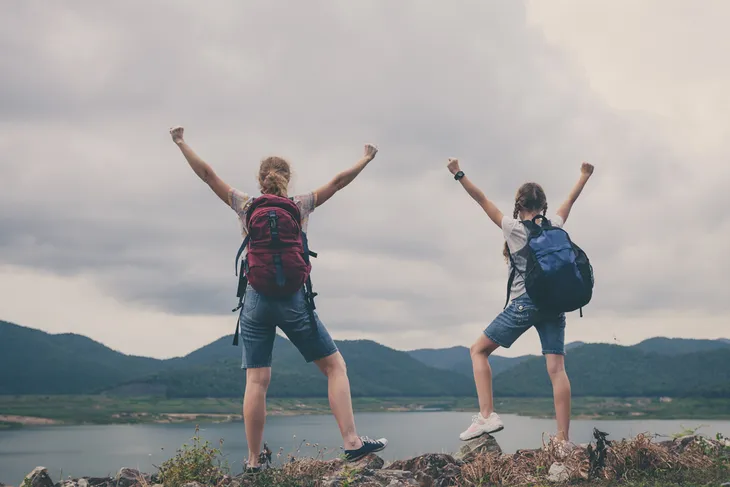 Rent a Bike
Cycling is a fun and active way to explore a new city or countryside, and it allows you to travel further without having to give in and use a car or take other transportation. And luckily, it's quite trendy, so a lot of cities, resorts and hotels offer bike rentals.
Whether you rent a bike by the hour or day, strap on a helmet and get ready to explore the sights—you'll have a lot of fun but burn a lot of calories at the same time. If you aren't comfortable exploring a city on your own, look for a company that does bike tours.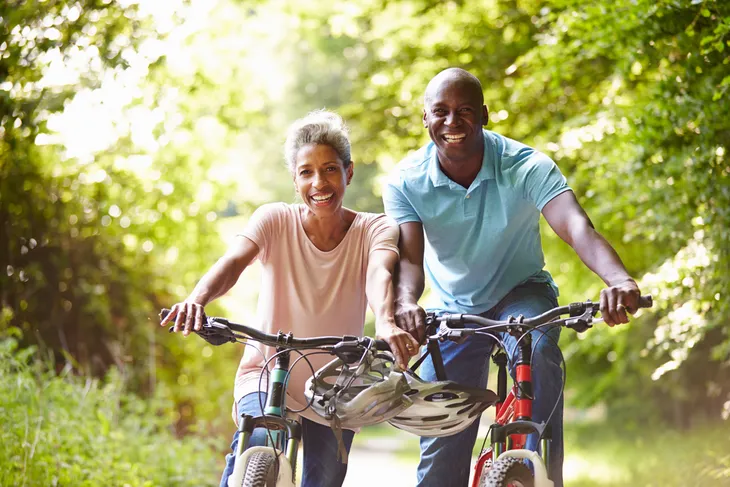 Use Hotel Amenities
If you prefer using gym equipment or want to stay regimented to how your normally work out, most hotels have gyms that are open for use to guests. You can fit in what you usually do at your home gym, or modify your routine depending on the available equipment at your hotel.
If your hotel doesn't have a gym or you aren't satisfied with the equipment, look up gyms in the area. A lot of fitness clubs have daily or even weekly passes, so pick one up for the time you need. And some hotels even have agreements with local gyms and offer free passes to guests, so ask about amenities when you book.