The pull of electronic games and social media is overwhelming, and at times, it seems impossible to get your family (and yourself) to look up from your phone to enjoy quality time with your loved ones. Add to that the importance of staying active, and it can seem like quite the mountain to climb. Luckily, summer offers several opportunities to have fun with your family, while also getting everyone moving and active. As an added bonus, you'll get quality bonding time and create memories with your brothers, sisters, kids and/ or spouse—something you'll appreciate now and in the years to come.
So pry away the phones and game controllers, grab your family, and get out of your house to try these 10 summer activities for family fun…
Hiking
An easy and wallet-friendly way to get out of the house and have fun with your family is to go hiking. Head to your local trails or forested park and spend the morning or afternoon hiking. Your whole family will get some much-needed cardio exercise, and at the same time, enjoy nature and its refreshing effects.
Pack a simple picnic of sandwiches, fruit and water, and bring a bug, bird, plant or animal guide to identify things you come across on the hike—this is especially fun and educational for children.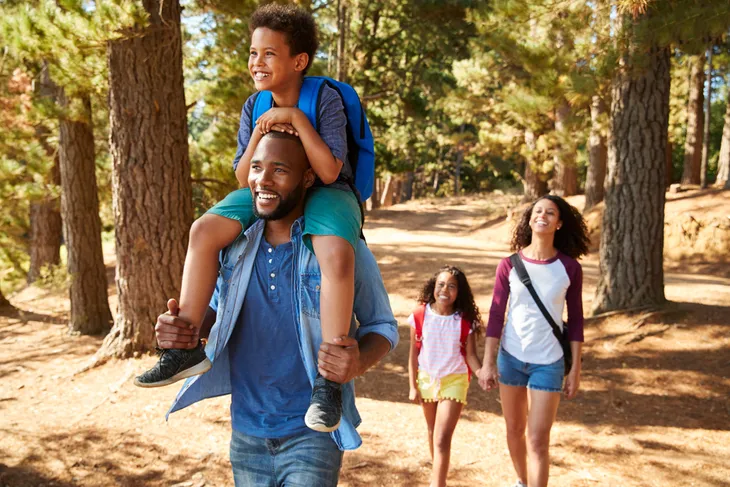 Gardening
While it may seem that gardening doesn't require much movement or isn't very active, you'd be surprised at what it takes to make a garden from scratch or push a wheelbarrow around, which can be quite strenuous. The kids will have fun helping to pick out the different flowers and plants to put in the garden, and the parents will be happy with the end result, a beautiful garden and nice landscaping.
You could even plant a vegetable or herb garden, showing younger kids where food comes from. Plus, everyone will swell with feelings of pride at growing their own organic food.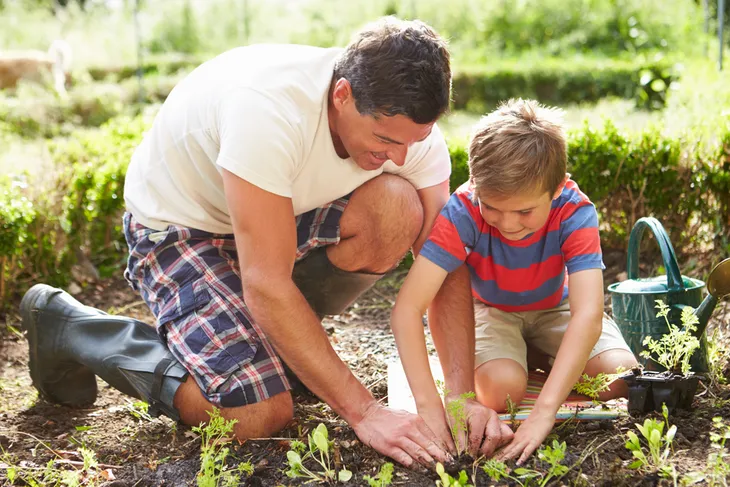 Badminton
There's a reason badminton has become a timeless sport to play with family and friends—it's fun and people of all ages can participate. Not to mention the great cardiovascular workout you'll get, which is good for your heart. Badminton can be done in pairs or singles, so no matter the size of your family, you can find a way to get everyone participating.
A good old badminton tournament can be done in your own backyard or at the park, and after 1 to 2 hours of it, you'll have had some laughs and gotten a good workout. Plus, badminton equipment is very affordable, making it an ideal outdoor activity for your family.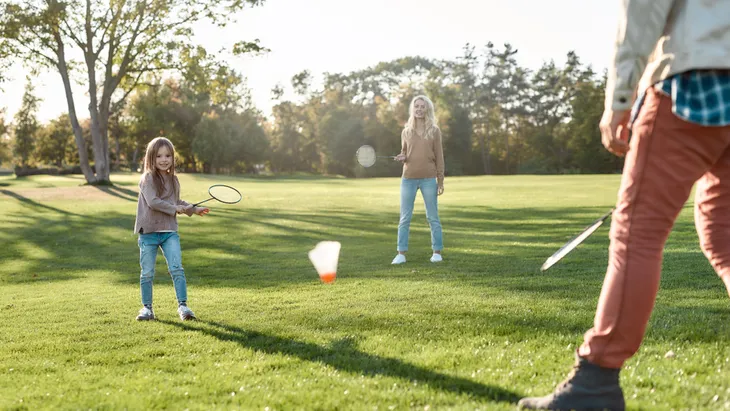 Frisbee
Frisbee is another timeless game that offers several options on how to play—variations of Frisbee golf, tennis, soccer and baseball, as well as others involving races or the trendy game, Ultimate Frisbee. Many games only require one Frisbee disc, while others can require several.
The best thing about Frisbee is you can easily take it with you on vacation, camping, to the beach, or to other people's houses, and play it in virtually any open space. It's a fun family activity that will get your heart pumping and the friendly competitive edge flowing.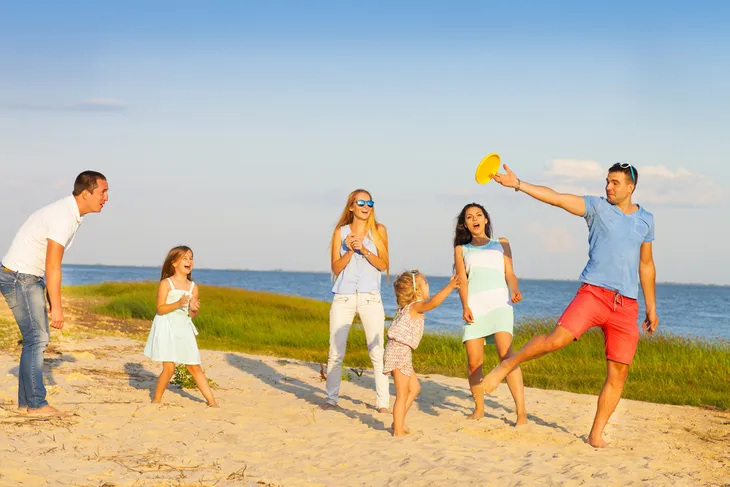 Outdoor Scavenger Hunt
Outdoor scavenger hunts can be enjoyable for the whole family. Whether you're camping or at home, you can take advantage of your surroundings and make a scavenger hunt for everyone to enjoy. Items used in a scavenger hunt can be anything that's in your natural surroundings, to items you specifically place in hiding spots.
Depending on what you decide to use, by pairing an adult or older kid in each group, they can verify that the item was indeed found if they can't bring it back (like a type of plant or tree on your list). Since it's a race to finish first, the hunt will get the whole family active while having a lot of fun.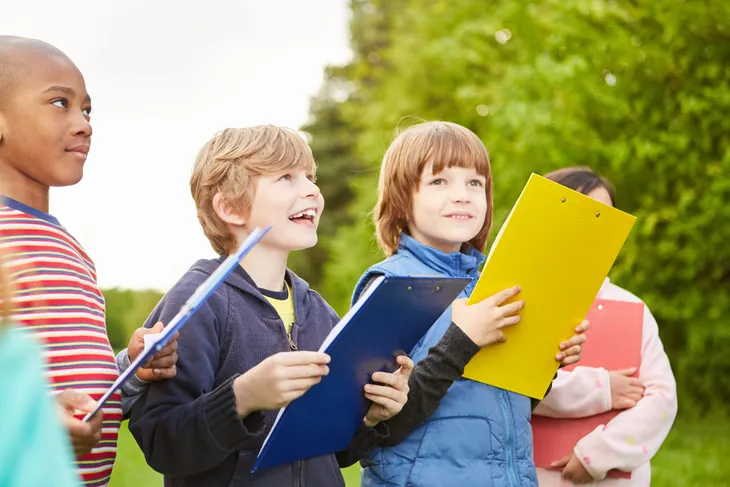 Swimming
Whether it's a pool, pond, or beach, swimming is an ideal way to fit in fun exercise. Swimming has many benefits, from improving flexibility and increasing muscle tone to strengthening the heart and relieving stress. As a family, depending on where you're swimming, you can play a lot of games in the water.
In the pool, you can dive for items or race with laps. At a beach or somewhere that you can stand, you can play catch with a water ball, Frisbee, or football. If a beach has waves, jumping in them, trying to balance on a raft, or simply staying upright is fun and active for everyone. Of course, children should be supervised and have life jackets when appropriate.
Biking
Biking is a great cardiovascular exercise that strengthens several muscles, including your core, and can improve balance. While you can take the family out to have fun and be active with a bike ride in your neighborhood, biking is another activity that can be done almost anywhere.
Pack a picnic and plenty of water, and head out to your local trails or go to a bike-friendly beach. And make sure everyone has a properly-fitted helmet and wears it—they can help prevent serious injuries if someone falls off their bike.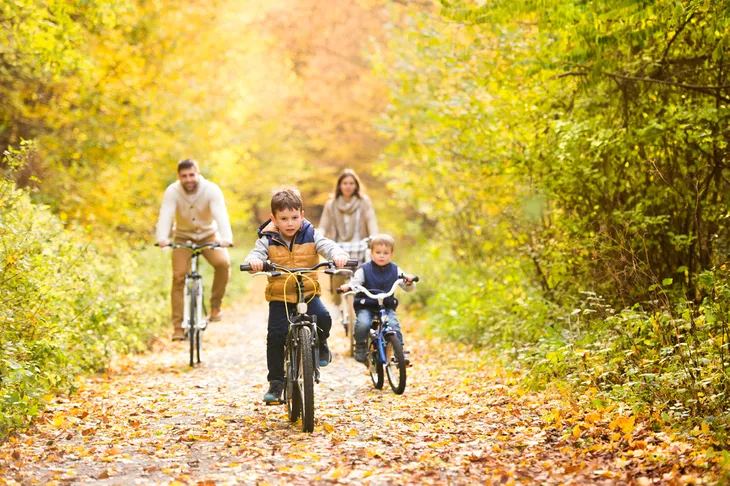 Canoeing
Hitting the open water or paddling down a river with your family in a canoe is good exercise. You don't have to be a pro to canoe—canoeing can be done by anyone, regardless of their skill level. You just have to make sure that where you go is safe, based on your experience.
A calm river or pond is good for beginners, and offers the opportunity to explore your surroundings from the canoe. For families with more experience, a slightly choppy lake or river will add some adventure to your activity and make your muscles work that much harder.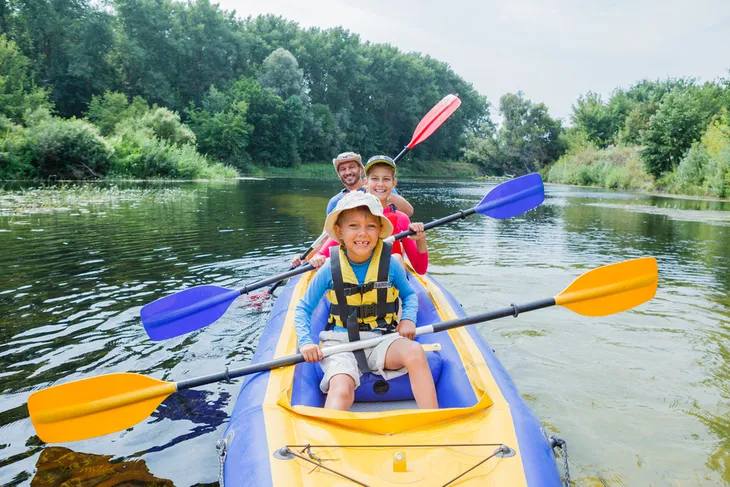 Family-Friendly Walk or Race
It's becoming more and more common to see whole families out for 5K walks and runs. Whether the event is to raise money for charity, a community event, or simply a neighborhood race, it can be fun for everyone. There's a great sense of accomplishment when you reach the finish line, and racing as a family makes it even more special.
Because family-friendly races are becoming more popular, there are a lot of options out there—from fun runs (i.e., Color Me Rad) to races that require training. Also, training for the event offers more opportunity to spend time together as a family and get regular exercise.
Neighborhood Sport Tournament
Organizing a neighborhood tournament is fun, even in the planning stages. Kids are bound to get pumped up and enjoy organizing it, from choosing the sport to getting neighbors on board. And the building excitement for tournament day will be contagious, keeping everyone happy and anxiously looking forward to the event.
Baseball or soccer tournaments are common options, since many city parks offer a diamond or field for community use. This is a fun way for the family to be active, while having the added bonus of spending time with other families in the area. And a street BBQ afterward is the perfect way to end the day.