Calories-in, calories-out. Crash diets. Rigorous fitness boot camps. You've no doubt heard and seen all there is to see in the world of weight loss. But not so fast. A brand-new medical treatment was just granted approval by the FDA, and it's been stealing a lot of headlines.
America's collective weight problem is a growing concern. Not only does it put a huge strain on the healthcare system, but on an individual level, it confines millions of every-day Americans to a life of health complications and discomfort.
Today, we're going to look at the latest front on the war against our collective waistline. What is semaglutide, who can take it, what does it do, and is it safe? Read ahead to find out.
What Is It?
Semaglutide belongs to the GLP-1 antagonist family of medicines. It's designed to mimic the hormones in a person's body that makes them feel full.
Recent studies tested a weekly, 2.4-milligram injection on a select group of obese and overweight adults as a weight loss treatment. The results of that study were so successful that the FDA recently approved it to treat those suffering from chronic weight management. Not since 2014 has the FDA approved a new weight management treatment.

Who Can Take It?
Weekly, 2.4-milligram (mg) injections of semaglutide were approved as a treatment for chronic weight management in adults as of June 2021. So, who can take it?
The treatment was approved to be used in adults with obesity, or a body mass index of 30 or higher. Additionally, overweight adults with a body mass index of 27 or greater who have at least one weight-related ailment may be approved. Qualified weight-related ailments include high blood pressure, type 2 diabetes, and high cholesterol.
Benefits of Taking Semaglutide
Obesity is not as simple as carrying a few extra pounds. It can wreak havoc on your body over time by increasing your risk of cancer, liver disease, heart attack, and cancer. Obese people are also at a greater risk of developing depression and type 2 diabetes. This is what makes the FDA approval of this brand-new weight control treatment so profound.
For those that are overweight, the benefits of losing just five to 10-percent of their current weight over 6-months are huge. And that's exactly what semaglutide treatments set out to do.
In the largest placebo-controlled trial of semaglutide to date, patients lost an average of 12.4-percent of their initial body weight. Another trial focused on patients with type 2 diabetes and reported an average weight loss of 6.2-percent of the patient's initial body weight when compared to the placebo.
While these treatments are done alongside a moderate exercise regimen and a clean diet, the potential benefits are staggering regardless.
Side Effects
Semaglutide treatment involves increasing the dosage to 2.4-mg gradually over a period of 16 to 20-weeks to reduce side effects. Still, side effects are common.
The most common side effects are gastrointestinal. They include:
Nausea;
Diarrhea;
Vomiting;
Constipation;
Abdominal pain;
Indigestion;
Constipation;
Belching, and;
Flatulence.
Other noted side effects include:
Headache;
Fatigue;
Dizziness and;
Low blood sugar in patients with type-2 diabetes.
Is It Safe?
Questions surrounding safety and efficacy always swirl around new drug announcements. And like all of those other drugs, semaglutide should only be taken after fully understanding its known side effects and warnings.
Semaglutide is safe, but it can cause the side effects as mentioned earlier. Doctors are urged to consider a few things before writing out a prescription. For instance, it should be avoided in patients with a history of severe allergic reactions to semaglutides.
The label warns healthcare professionals and patients of the potential development of thyroid C-cell tumors and cautions any patient with a history of thyroid carcinoma from undergoing semaglutide treatment. The labels also warn about inflammation of the pancreas, gallbladder problems, low blood sugar, acute kidney injury, increased heart rate, and suicidal ideation.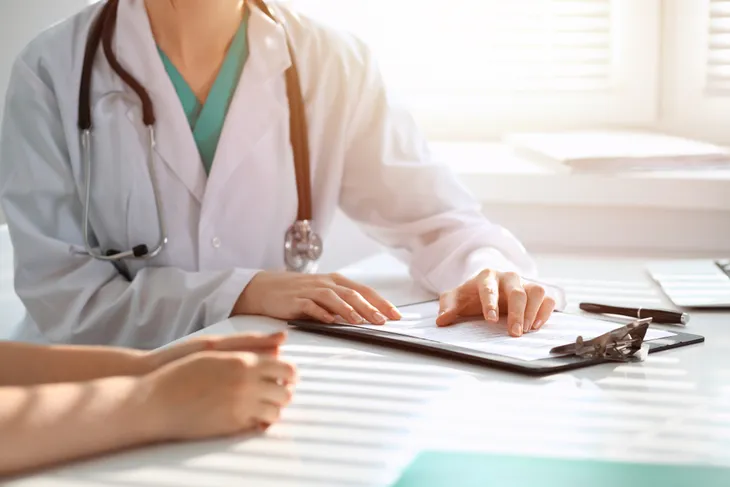 The Takeaway
It's not every day that a brand new weight control treatment gets approved by the FDA. In fact, it hasn't happened since 2014. As such, you can understand the fanfare.
America is fighting a battle against its collective waistline. Adding a new innovative option like this is a big deal. Especially one that has been clinically shown to reduce a patient's overall body weight by an average of 12.4-percent.
So, is semaglutide treatment right for you? You'll need to discuss that with your doctor. However, it is safe. Plus, its effects could potentially have a dramatic impact on how you manage weight, as well as lower your risk of developing a whole host of serious chronic illnesses further down the line.
If you decide to that semaglutide is right for you, Calibrate offers a one year virtual program for $135 per month with zero percent APR. or $1,620 if you choose to pay all at once. As part of this program, Calibrate guarantees the new medication will be capped at $25 per month. So, be sure to start an online search today.