It's estimated that nearly 50 million Americans (or roughly one in 6 people) are affected by foodborne illness each and every year. That results in nearly 130,000 hospitalizations and, tragically, about 3,000 deaths.
It's safe to say, then, that foodborne illness–from botulism to listeria–is a huge problem. Often, the issue is linked to foods contaminated on their way to the grocery store, but there have also been a number of outbreaks linked to restaurants. So, what are the worst restaurant foodborne illness outbreaks in history?
1. Trini & Carmen's Restaurant, 1977
Trini & Carmen's Restaurant was a popular Mexican joint based in Pontiac, Michigan. As winter turned to spring in March 1977, the restaurant was linked to a serious botulism outbreak.
Investigations showed that the cause was a hot sauce made using improperly canned jalapeno peppers. Tragically, the restaurant had only recently made the switch from fresh to canned peppers. The cost was high: while no one died, 58 people became very ill and the restaurant's reputation was seriously affected.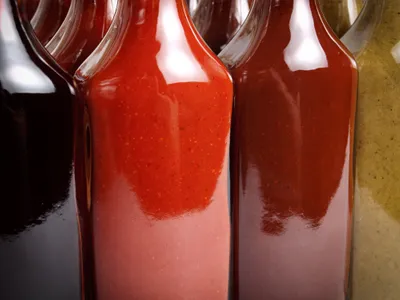 2. The Colonial Park Country Club, 1978
In the late months of 1977, the swanky restaurant of The Colonial Park Country Club acquired canned three-bean salad from Joan of Arc Company. By the following year, patrons of the club began becoming very sick, with many developing potentially deadly botulism poisoning.
An investigation pointed the finger at the finger at the canned bean salad, which was taken off the shelves. Unfortunately, the finding came too late for 2 people who died as a result of the tainted beans. Another 33 became very ill.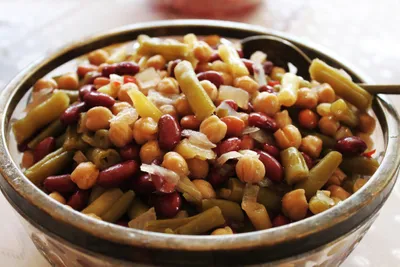 3. Jack in the Box, 1993
Today, Jack in the Box is one of America's most popular fast food chain restaurants. But the business has had its fair share of challenges, starting with an e.coli outbreak in 1993.
The outbreak was linked to contaminated meat, which was eventually sold in Jack in the Box restaurants across the American West–from Washington State to Idaho, Texas, California and Nevada. In the end, 4 children died while hundreds of other customers fell ill.
4. Sizzler, 2000
The summer of the year 2000 was a costly one for Sizzler, a steakhouse restaurant. Although Sizzler was founded in California in the late 1950s, it was the chain's restaurants in Wisconsin that were affected by the 2000 outbreak.
The problem: e.coli. In the summer of 2000 there were more than 60 cases linked to Wisconsin Sizzler restaurants, with the outbreak eventually claiming the life of a 3-year-old girl. An investigation showed the cause to be cross-contamination of uncooked meat and ready-to-eat food items.
5. Chi-Chi's, 2003
Americans love their Mexican food, which is why so many people have flocked to Chi-Chi's restaurants over the years. But the restaurant chain's popularity proved deadly in November of 2003, when a restaurant in Monaca, Pennsylvania was linked to a Hepatitis A outbreak.
The outbreak caused hundreds of people to get sick, with four people eventually succumbing to the illness. An investigation showed the cause to be infected green onions imported from Mexico. Today, Chi-Chi's no longer exists.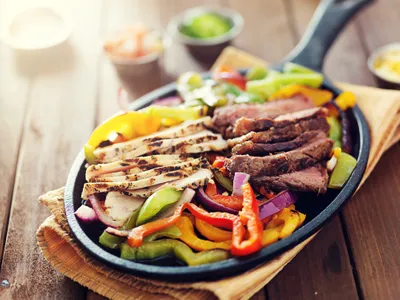 6. Taco Bell, 2006
E.coli, which is essentially bacteria found in the environment, has ravaged American restaurants over the years. Popular Mexican food chain Taco Bell has not been spared, with its worst outbreak of e.coli coming during the last few weeks of 2006.
At that time a total of 71 Taco Bell customers located across five East Coast states fell ill. Soon after, another 87 people based in Iowa and Minnesota became sick. An investigation showed that infected lettuce shipped from California to be the cause.
7. McDonald's, 1982
One of the first e.coli outbreaks to take place at a fast food restaurant affected McDonald's customers in Oregon and Michigan. Overall, just under 50 people fell sick after eating tainted burgers at the hugely popular fast food chain.
Remarkably, this was the first time in history that e.coli was linked to food poisoning through the sale of beef burgers. Unfortunately, it would not be the last. In 2007, roughly 22 million pounds of beef were recalled by Topps Meat Co.
8. Burger King, 1997
Back in 1997 Burger King was still one of North America's most prominent fast food chains. The chain's decline started with a widespread contamination of hamburger patties that made more than a dozen people seriously ill. It also resulted in Burger King shedding ties with beef processor Hudson Foods, which was eventually forced to recall an estimated 25 million pounds of meat.
In the end, approximately 650 Burger King restaurants across 28 states (or about one in four Burger King restaurants) were forced to temporarily remove burgers from their menu.
9. Kentucky Fried Chicken, 1999
Fried chicken is an American classic, which helps to explain why Kentucky Fried Chicken has become one of North America's most popular chain restaurants. But that success was threatened in the summer of 1999, when an outbreak of e.coli affected an estimated 18 people and left 11 in hospital.
Surprisingly, the problem was not under cooked chicken, which can often cause illness. Instead, the issue was with coleslaw, which had apparently become contaminated during the preparation process.
10. Jimmy John's, 2013
Jimmy John's is a popular sandwich restaurant chain that prides itself on fast deliveries. But it's not so proud of a 2013 outbreak of e.coli that made nine people in Colorado very, very sick.
An investigation showed that the problem could be linked to contaminated cucumbers imported from Mexico. Unfortunately, this isn't the only time Jimmy John's has made people sick. Back in 2008, on 5 occasions the sandwich chain was cited for serving customers contaminated sprouts.
11. Chipotle, 2015
If you're fast-food joint of choice is Chipotle, you likely think you're doing the healthiest possible dining out that you can do. After all, the popular chain is huge on fresh ingredients and naturally raised meat. However, this past fall, 53 individuals across 9 U.S. states were stricken ill by a strain of E. coli 026, consumed as part of the 21 fresh, locally grown ingredients in meals at Chipotle.
According to the Centers for Disease Control (CDC) 46 of the that fell ill experienced the telltale symptoms of norovirus-related sickness including stomach upset, painful bloating, cramping and diarrhea. An additional 20 Chipotle diners were hospitalized and risked kidney failure and dialysis treatment. Still reeling from the backlash, Chipotle locations across the U.S. are set to close on February 8, 2016 for a national meeting to discuss the disease outbreaks and the future of the chain.