According to dietary recommendations from the U.S. Department of Agriculture (USDA), Americans aren't eating enough whole grains. Six ounces of whole grains per day provides vital energy (via carbohydrates)—as well as a variety of vitamins, antioxidants, and minerals. However, incorporating more whole grains into your diet is one thing—while cooking them is another! If you tend to purchase your grains bulk like I do, with no cooking instructions included, you may shy away from preparing whole grains because you simply don't have the foggiest idea how to cook them.
Luckily, I'm putting the cooking instructions for the most popular whole grains all in one, convenient place…
1. Brown Rice
If you're trying to lead a healthier life, you may have already made the switch from white rice to brown rice. It's easy to become a fan of this rice for it's nuttier flavor and more fibrous texture in stir-fries, soups, casseroles, and salads.
Brown rice is more nutritious because it retains the whole grain (i.e., wheat germ and wheat bran). Preparing brown rice is easy; simply add 2-cups water and 1-cups rice in a stove pot. Bring to a boil with the pot covered, then lower the heat and let it simmer for 30-minutes. You might want to let the rice sit with heat off for about 10-minutes to allow the rice to soak up any excess water.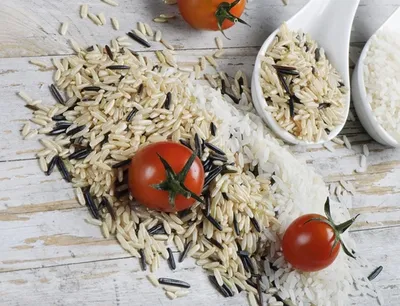 2. Quinoa
Quinoa is actually an edible seed, not so much a grain. However, this super versatile, super fibrous, and super protein superfood can be made into breakfast cereal, a side dish or incorporated nicely into salads, stews, and more.
Get the satisfyingly nutty crunch of quinoa by combining 2-cups of water with 1-cup quinoa. Bring it to a boil in covered pot and then lower the heat and let it simmer on low for 15-minutes. Just be sure to stir frequently to avoid it sticking to the bottom of your pot.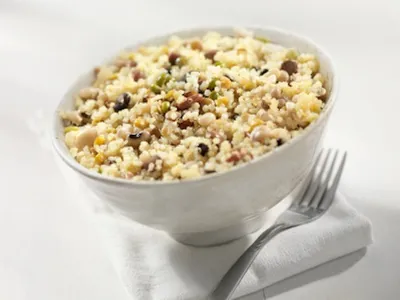 3. Wild Rice
Wild rice is actually several species of aquatic grasses combined to make one delectable side dish. Impressively high in fiber, protein, and an amino acid, lysine, which supports vision, wild rice is particularly yummy in cold salads.
To prepare wild rice, combine 4-cups of water with one 1-cup wild rice and bring it to a boil covered. Once boiling, lower the heat and simmer for 45-minutes. You'll be able to tell the wild rice is ready when the rice grains start to split. Stop cooking when the grains are tender and drain off any excess water.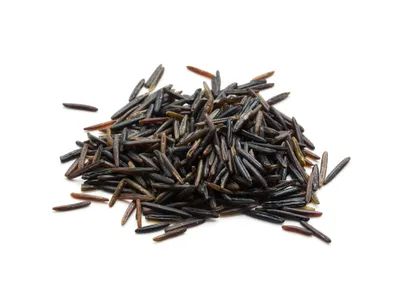 4. Rolled Oats
Most popularly prepared, as a comforting morning meal, rolled oats, or oatmeal, is a classic American cereal. Add a little bit of honey or maple syrup and you're energized and warm from head to toe.
To prepare rolled oats (keep in mind, instructions change for quick oats), boil 2-cups water with 1-cup oats in a covered pot. Once boiling, lower the heat and simmer for 15-minutes while you stir frequently. Remove from heat and let oats absorb any excess water.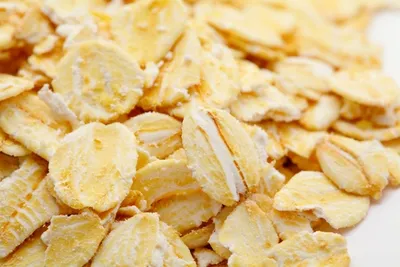 5. Hulled Barley
Despite it being one of the lesser-known grains, barley was actually one of the very first grains (or grasses) to be cultivated for human consumption by European peasants during medieval times.
Now a popular cereal and soup grain, barley is an easily prepared by combining 3-cups of water with 1-cup of barley. Bring your grains to a boil with the pot covered. Then lower heat and simmer for 90-minutes.