It's a reality that not all holidays are fa-la-la-la-la festive! For many the mounting financial, emotional, and physical stresses of the holiday season start to weigh us down faster than Santa Claus' jam-packed sled as early as mid-November.
If the anxiety of the pending holiday season is turning you a little Grinch-like, don't fret, think of the following eight coping mechanisms as friendly little elves who can help lower the seasonal sorrows and dial up the holiday cheer…
Build a Holiday Budget
It shouldn't surprise you one bit that money is the major stress factor for two-thirds of U.S. Individuals. According to research from the American Psychological Association, finances are top of mind come November 1st each season, and credit card debt is the number one stressor leading into the New Year.
To avoid starting a New Year stressed out about money and in the red—set a strict budget for holiday shopping (including presents, decorations, food, and travel) and stick close to it so you don't end up on Santa's naughty list.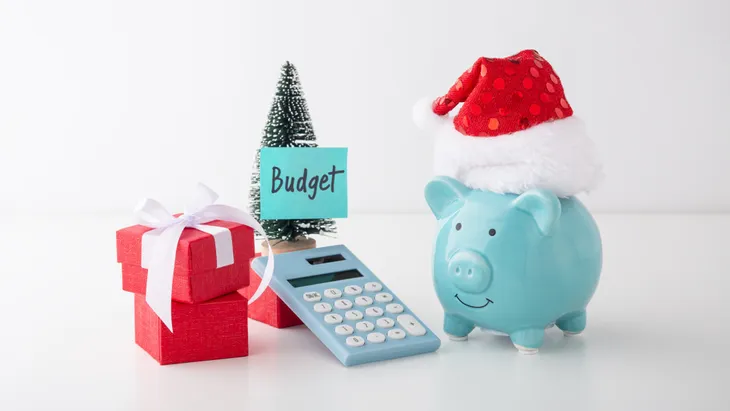 Balance Rich Food with Healthy Choices
I know it's hard not to lose yourself in Santa's cookie jar once the holiday baking starts. However, cookies are not the only winter weight gain culprit. Many traditional dishes are just as rich—including gravy, stuffing, candied yams, green bean casserole, and creamy eggnog—and can leave you feeling overstuffed and out of shape.
However, you can enjoy a few holiday delectables as long as you make healthy choices the majority of the time. So be sure to enjoy a few cookies, a glass of nog, and a few candy canes. Just round out breakfast, lunch, dinner, and snack options with fresh fruits and veggies, healthy fats, and lean proteins as well.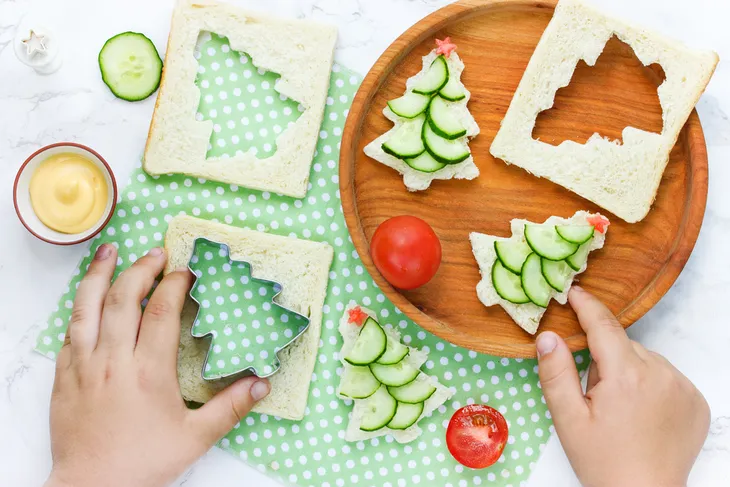 Don't Take Part in Holiday Drama
Regardless of if your sister can't make it to Christmas Eve at Nana's or your uncle refuses to lay off the wine at the holiday meal—there is no doubt that family holidays can be rife with drama. However, you can't control the decisions and behaviors of others.
To combat the holiday drama, just refuse to be a part of it. If your mom wants to crab about your sister's absence, don't let her gripe to you for hours. If Uncle Jim tends to be drunk, sloppy, and rude by 9:30pm at the holiday meal, skedaddle before the witching hour.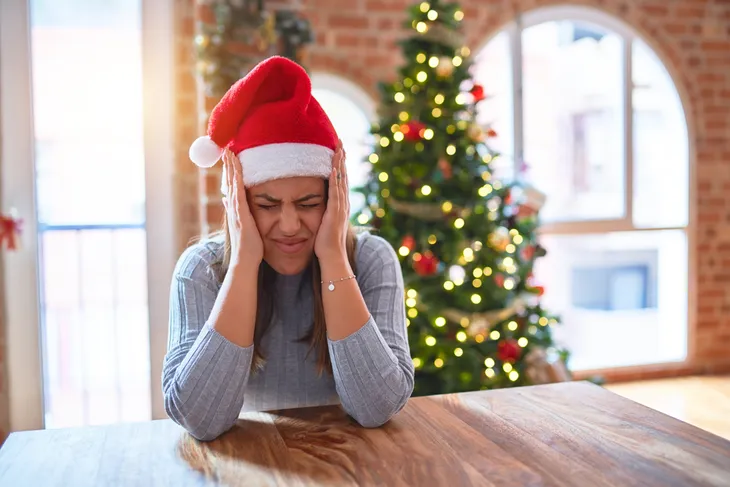 Turn off the Pressure
We all envision our holiday with the family gathered cozily around a glimmering tree, decked to the nines with ornaments, glitter, and presents. However, what we dream of is not always what we get, and that's perfectly alright.
Researchers from the University of Wisconsin-Madison claim that unrealistic expectations, particularly those we place on others (i.e., perfectly behaved kids, perfect presents, perfect holiday meals) often end up shattered with disappointment. Instead, they recommend being present in the moment. Value time with loved ones and forget stressing over every minor detail.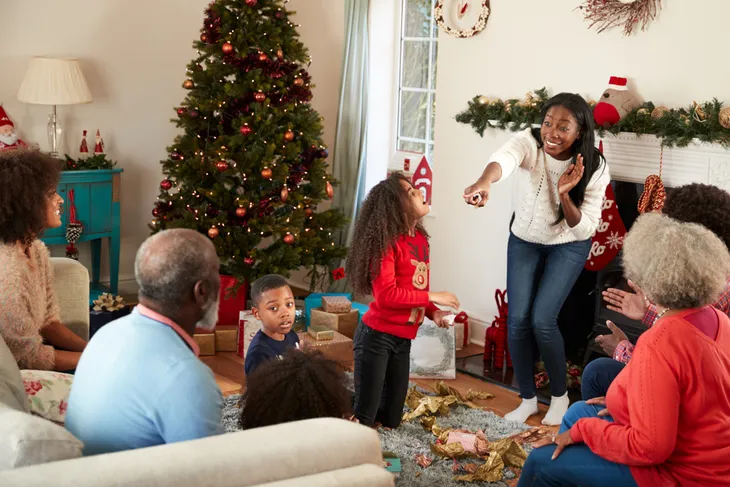 Look Beyond Material Gifts
If you make the holidays all about giving material gifts, it's no wonder that you're feeling the pressure. Luckily, the season is far more than limited to monetary giving and outdoing friends and family members by gifting lavish items far exceeding your means.
Redefine what the holidays are all about by setting a "no gift" standard if you're tight on cash. This way you can focus on spending more quality time with friends and family. Or if your gift-giving circle is large, start a Secret-Santa-type tradition where you draw names from hats and only give and receive one gift.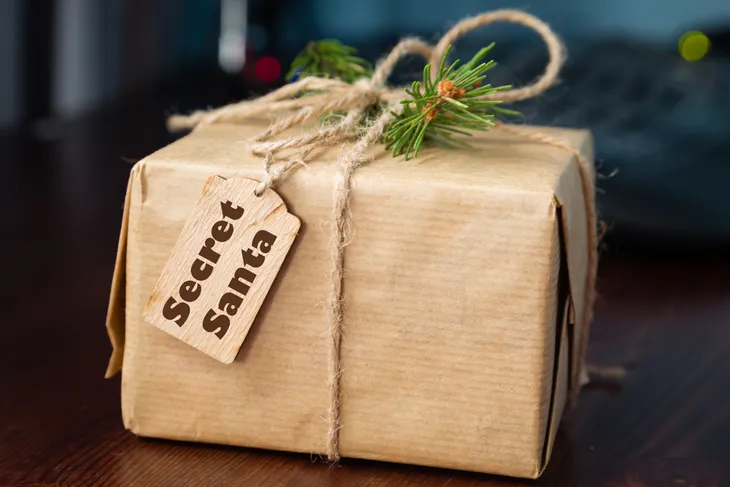 Limit the Holiday Cheer
And by cheer, I'm referring to eggnog spiked with rum, wine, beer, or alcohol of any kind. Drinking too much alcohol over the holidays can lead to weight gain and disrupted sleep. Additionally, imbibing too much can cause tension and conflict with friends and family.
Choose your drinks like you would your battles—wisely and with the idea of peace on earth in mind. Enjoy a glass of wine at the office party, followed by a glass of sparkling water. This will keep you from overdoing the alcohol, keep you from getting drunk and making impulsive decisions, and also keep you safely hydrated.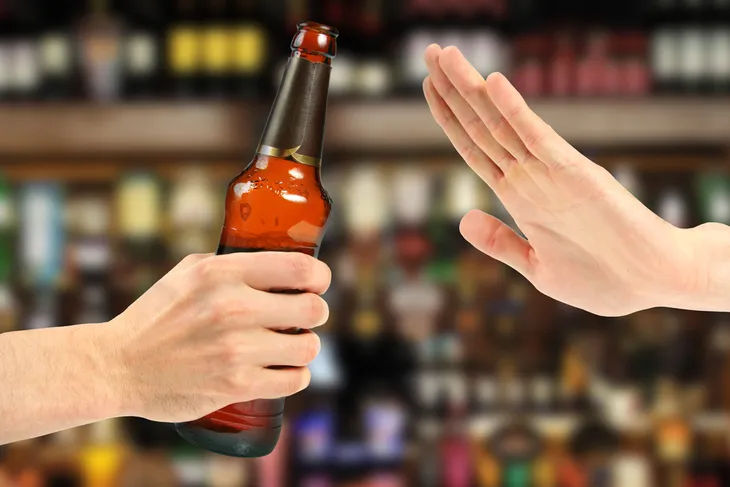 Create New Traditions
Old traditions—such as opening presents on Christmas Eve or of everyone getting together at your house to cook and bake for Hanukkah—might not occur every year, especially if you have loved ones with multiple holiday obligations and families of their own.
Instead of enforcing, rose-tinted, unwavering memories of old, create new traditions with some heart-warming traditions infused within, such as a family hike or feeding those in need at the food bank. This way, everyone will feel included, have fun, and come back next year.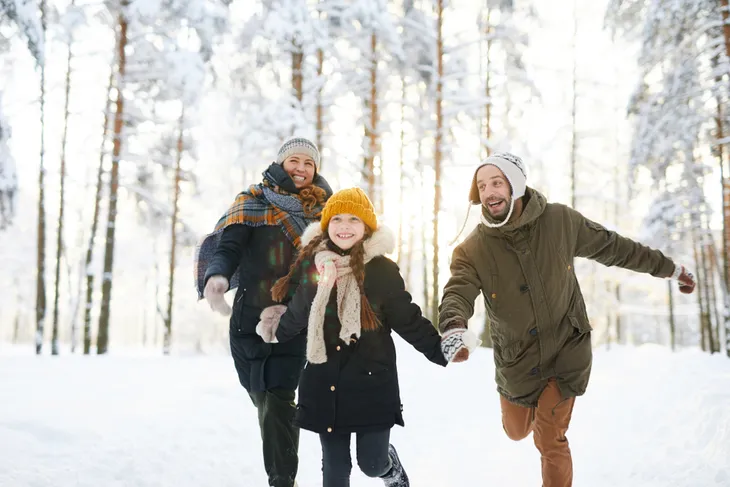 Limit Holiday Obligations
Between ugly Christmas sweater parties with friends, secret Santa gift exchanges at the office, and holiday potlucks with family, your social calendar can get more jam-packed than Rudolph's stocking during the holidays.
However, keep in mind that you're not obligated to attend every single social event, unless you put unrealistic pressure on yourself. Keep the holidays joyous and relish time spent with those you love by turning down events that don't fit into your schedule. Unlike the man in the red suit, you can't be everywhere in just one night.