It's inevitable that when you're out and about, the kids will get hungry and cranky. Instead of going through the drive-thru for a muffin or handing over a processed and prepackaged snack, try these low calories and nutritious snack ideas.
With a little planning and preparation, you can make healthy snacks that taste great and are easily carried in your pursue or backpack. Here are eight kid friendly snack ideas that will keep your kids happy and satisfied while you're out and about…
1. Fruit Leather
If you haven't already invested in a dehydrator, maybe it's time. They are extremely handy when it comes to making snacks the whole family will love, including homemade fruit leather.
If you have extra fruit and berries to use up before they go bad, puree them in the blender and make your own fruit leather in the dehydrator. They're quick and cost-effective to make and they're perfect for keeping in your purse when hunger strikes.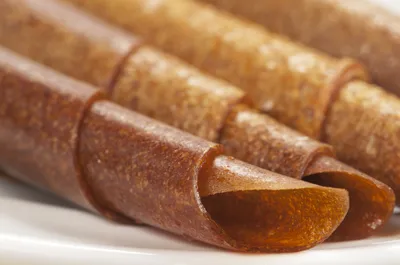 2. Cheese
Not only is cheese high in protein, is contains calcium, phosphorous, zinc, vitamin B12 and vitamin A. Convenient and portable, there are more than 300 varieties of cheese, including cheddar, Colby, and mozzarella.
Whether cubed or sliced, most kids love cheese. You can make cheese more interesting by using cookie cutters and cutting it into fun shapes or making cheese kabobs with grapes.
3. Veggies
Cut up veggies is a tried and true portable snack that should always be available for hungry kids. Carrots, celery, cucumbers, cherry tomatoes, broccoli, cauliflower, peppers, all of these vegetables travel well in a sealed, reusable container.
For kids who are a bit picky, bring along a low-fat dip to accompany the veggies or try the popular peanut butter and celery combination.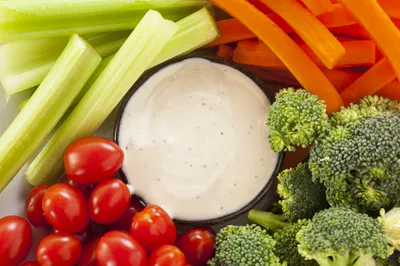 4. Snack Mix
Prepackaged snack mixes are often high in sodium and preservatives, but you can easily mix your own mix that your kids will love, especially if you ask them to help choose the ingredients and help make it.
Toss together unsalted nuts, whole grain cereal, popcorn, pretzels, raisins, cheesy crackers, dried cranberries and banana chips. You can even add a handful of chocolate chips as a special treat.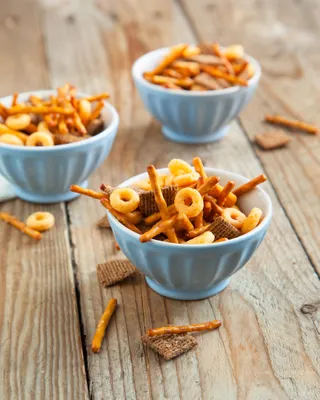 5. Homemade Muffins
Kids love muffins, but the drive-thru variety are often packed full of oil, refined sugar and flour and added fat. With a little planning, you can make a healthier version at home that is easily packed for a snack emergency.
Try different muffin recipes using carrots, bananas, zucchini, oatmeal, and yes, even chocolate chips. Using mini muffin tins results in perfect bite sized muffins that are great for small hands.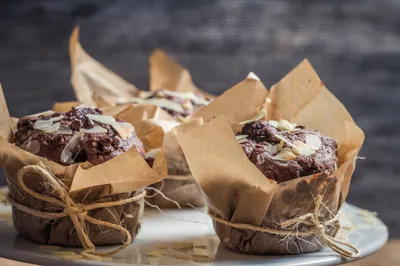 6. Hard Boiled Egg
One hardboiled egg provides a toddler with almost one-third of their daily protein requirements and they come conveniently packaged in their own shell. If you want to avoid the mess of peeling while on the go, peel the egg beforehand and place it in a reusable container.
Hardboiled eggs last up to seven days in the fridge, but if you're taking one with you, you may want to take a small ice pack to ensure the egg stays fresh until you're hungry kid devours it.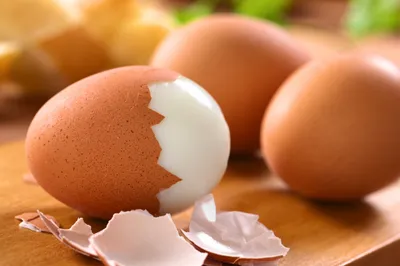 7. Pita and Hummus
Made from pureed chickpeas, hummus has an appealing nutty flavor that most kids love. It's thick enough not to be messy and can be easily scooped up with cut up whole wheat pitas.
Humus contains folate, iron and vitamin B6. Depending on your child's palette, other flavours can be added like roasted garlic, roasted red peppers and caramelized onions.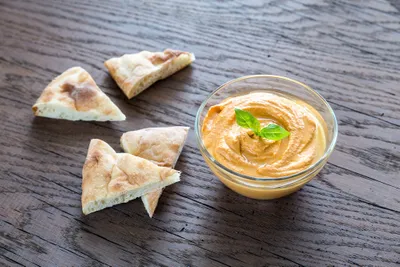 8. Smoothies
Kids and adults alike love smoothies and they're packed full of nutrients. Extremely portable, smoothies can be poured into a sippy cup or reusable drink cup for kids to enjoy in the car or while they're sitting in the shopping cart.
Using nonfat vanilla yogurt, add berries, bananas, and other fresh or frozen fruit into the blender. You can easily sneak two or three servings of fruit into one smoothie for your kids to enjoy.