It may seem that you can't live without your smart phone these days. After all, how else do you find out where your friends are, find a decent restaurant in the neighbourhood, or see what your friends are cooking and eating?
Electronic connections have taken over our lives, and may be having more of an impact on your overall well-being than you think. Smart phone addiction is now a real thing that's affecting many people, at all ages. In fact, Psychology Today equates smartphone addition with the same symptoms as other addictions (i.e., drugs and alcohol)—including withdrawal and irrational behaviour (i.e., think texting behind the wheel). Here are six ways to replace texting and surfing the web to bring balance back into your life…
1. Start Writing Letters Again
Remember back when you took the time to pour your heart out in a letter to a trusted friend? There's something special about sending and receiving mail, as it requires you to take some time to properly pen it, rather than quickly checking your texts and moving on to the next task.
Not only can writing a letter be emotionally cleansing, it can also help boost your writing skills and your attention span. You tend to organize your thoughts more clearly when writing because there's no back button. Plus, you'll also have a good excuse to take a walk to the post box when you finish and seal the note. Consider "attachments" like small works of art or a printed photo to send with your handwritten note.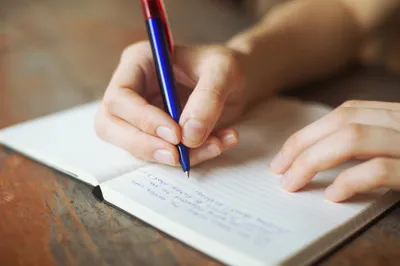 2. Explore in Real Life
Sure, checking out Instagram feeds to see where people are or where they're headed is fun, but you might start living vicariously through others if you're not careful. Don't fall into the trap of sitting indoors and feeling sorry for yourself because you're not off in some far-off place. Also, don't just go places to show you've been there on social media.
Shut off your phone altogether and just start exploring your own neighborhood. You'll get the exercise benefits and some fresh air at the very least. Feel free to snap photos on your journeys, but wait until you get home to share them so you're still focusing on exploring and not shouting out your location to focus on the electronic world. You'll never know the hidden gems you'll come across otherwise.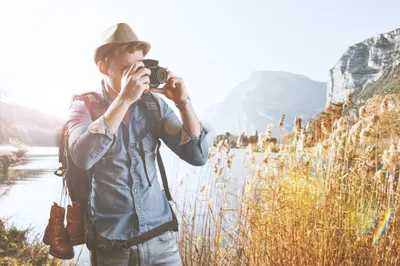 3. Talk to your Partner
Having a real-life conversation? The horror! The truth is, many couples can be in the same room without saying a word for hours, while surfing the net or only texting each other. Brigham Young University, in Utah, says too many text messages to a significant other can actually have the opposite effect—it will eventually cause disconnection.
The university says texting is replacing serious conversations about relationship problems that may need to be resolved. The school also noted that expressing disappointment via text rather than in person can also be damaging and lack context. However, you should note that taking the time to text sweet nothings to your partner throughout the day can improve your bond.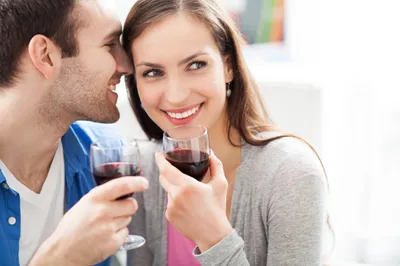 4. Complete a DIY Project
Many people have that one home improvement project they've been putting off, no matter how small it is. You may think you just don't have time for it. But be honest with yourself—it's more likely because you're spending too much time plugged in or watching your favorite TV shows.
Taking the time to properly complete a do-it-yourself job will not only improve your home—it will also give you a sense of satisfaction that goes beyond pleasant feelings from getting a 'like' on your social media posts. Having friends or family help you complete the project can also encourage bonding so you can share in the success together. The Icahn School of Medicine at Mount Sinai Hospital, in New York, also points out that your brain remembers "rewards" and motivates you to repeat them in the future. Bonus!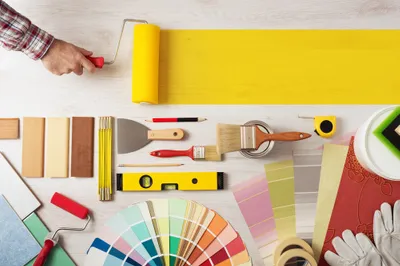 5. Organize a Phone-Free Party
Parties are supposed to be where friends get together and socialize, right? Then why do these "social gatherings" often involve people standing around looking at their smart phones or avoiding talking to new people? The Michigan University published a study in 2012 that linked using multiple forms of media (including texting) to creating anxiety, making people less likely to connect face-to-face.
Why not organize a "digital detox" party or get-together that asks participants to switch off their phones or leave them at home? The Unplug SF party has already used this concept, with many participants feeling "relief" about not being tied to their phones for a while so they could focus on other activities (i.e., creating art). You could also enforce your own rules agreed to by all guests. For instance, guilty smartphone users have to pay the drink or food tab, or they are asked to leave.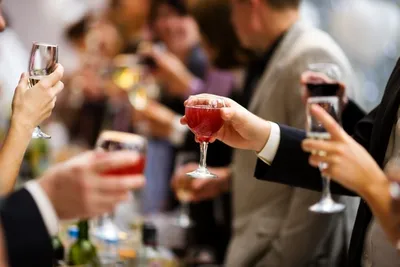 6. Cook a Gourmet Meal
We often eat on the run because we are constantly being pulled in all directions thanks to texts and emails. This often results in less than ideal eating habits, according to a 2011 article from the Rochester Institute of Technology. The article details how social media causes younger people to eat in front of the computer rather than focusing on preparing and enjoying meals.
Cooking takes concentration, effort, and a trustworthy recipe (not all recipes from the internet are made the same). Losing yourself in the cooking process will not only improve your skills as a home chef, but it will also help strengthen your family bond and the joy of eating great, healthy food (not fast food) at the dining table while engaging in healthy conversation.