If you enjoy shopping at your local health foods store or Whole Foods market for the diversity of brands offered, it may come as a surprise to know many of the foods and other products offered as organic and 'natural' are actually owned by the same mega-corporations as the products in your regular supermarket. The actual brand ownership may not be an outright secret, but crafty advertising is used to market these brands as still being from humble, grass-roots beginnings.
But if you do a little research (or just read through this article since we've done the work for you) you'll find that many popular natural food and health brands are owned by industry giants like Pepsico, Danone, and Mondelez. Whether this affects your next shopping trip is entirely up to you, but we believe the best consumer is an informed consumer so with that in mind, here are eleven natural brands that are really owned by big corporations…
1. Burt's Bees
Burt's Bees started off as a homespun natural cosmetics brand in Maine in 1984, where Roxanne Quimby and Burt Shavitz started making beeswax candles to compliment Burt's honey business. Eventually they expanded to lip gloss and shifted the focus entirely to personal care products when they incorporated in 1993 and expanded to North Carolina.
Today, Burt's Bees products are a household name and the company still promotes itself as being socially and environmentally conscious. However they don't often talk about the fact that the company was sold to chemical giant Clorox in 2007 for almost 1 billion USD.
2. Stonyfield Farms
If you buy organic yogurt, chances are you've purchased Stonyfield yogurt before, as they're a most beloved American brand. Their story started in New Hampshire in 1983 where company founders Samuel Kaymen and Gary Hirshberg started a yogurt company with only 7 cows as a means to financially support their nonprofit organic farming school.
The brand's ethos is "Yogurt that's healthy for us, our kids, and the environment" and while that was certainly the goal in the formation of this company, we can't be sure it's the focus since the brand was sold to the Danone Group (makers of Dannon yogurt and Evian water) in 2003.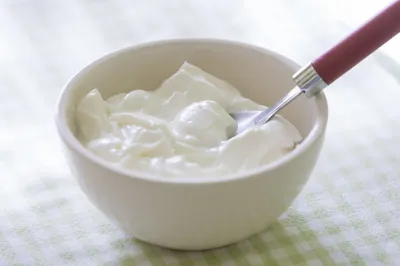 3. Food Should Taste Good
"Super long name. Super delicious chips" is the tag line behind the Food Should Taste Good brand, makers of non-GMO chips, crackers and now a new line of hummus dips. Company founder, Pete Lescoe, started the brand in 2006 with a goal of creating a line of snack foods with real, wholesome ingredients. He believed that food tastes best when it's made with real, quality ingredients which included a commitment to using non-GMO ingredients in all his products.
The popularity of this Massachusetts-born brand has seemed to continue growing, even after it's sale to General Mills (owners of the Betty Crocker and Pillsbury brands) in 2012. General Mills also owns a few other organic/natural foods brands as well including the popular Annie's organic line, and Lärabar.
4. Tom's of Maine
Like many of the other brands on this list, Tom's of Maine came from humble beginnings and strong philosophies. The brand was started in Maine in 1970 by Tom and Kate Chappell who decided to create and sell their own natural personal care products that would not harm the environment.
The company had a cult following of fans who loved their environmentally friendly toothpaste, deodorant and laundry detergent but after the company was sold to the Colgate-Palmolive Company in 2006, the brands followers struggled to continue support, especially after many changes to packaging, fragrance, and formula.
5. Kashi
Kashi Foods was founded in 1984 when Phil and Gayle Tauber created Kashi breakfast pilaf. Their philosophy was using food for good, and that nutritious whole-grains could do good for our bodies and the planet. Their line of cereals, crackers, bars and biscuits are famous for their blend of seven whole-grains: hard red wheat, long grain brown rice, triticale, barley, oats, buckwheat and rye.
Their company slogan "7 whole grains on a mission" is a clever marketing tactic and homage to the company's activism roots, however we're not sure how that mission is going since the company was sold to the Kellogg Company in 2000.
6. The Body Shop
Like Kashi Foods, The Body Shop company was founded with the idea that business could be a force for good. Founder Dame Anita Roddick formed the company in Brighton, England in 1976 and her commitment was to produce personal care products that "Enrich Not Exploit", a slogan which applies to both people and nature. It's an iconic brand that has been made famous for its stance against animal testing.
And while that commitment seems to continue, after the brand was sold to L'Oréal for $1.3 billion USD in 2006, customer satisfaction immediately fell by 50-percent. The brand remains popular in many countries including Canada, USA, Australia and the UK, but it seems to have lost it's cult following after this sale.
7. Late July
Nicole Bernard Dawes may have gotten some family influence when she formed the Late July company, makers of organic snack foods. Her father founded Cape Cod potato chips and her mother ran a natural foods store, so it's quite fitting that she created the brand which uses organic ingredients and no hydrogenated oils or artificial additives.
The company founder says "We started Late July to create a better, more sustainable food system for our children and future generations" and while that may still be true, it's worth knowing that Late July was sold to Snyder's-Lance, the second largest salty snacks producer in the United States, in 2007. The company also owns such natural brands as Kettle and Cape Cod potato chips.
8. Naked Juice
The Naked Juice company was founded in California with the purpose of nourishing bodies and the planet and the company takes a serious look at environmental impacts and sustainability. They even go so far as to source their bananas from the Rainforest Alliance group, use 100-percent recyclable polyethylene terephthalate in their bottles and their office and bottling facilities are designed for sustainability.
They've even been awarded LEED (Leadership in Environmental Design) status by the U.S Green Building Council. The story behind Naked Juice company sounds pretty good, that is until you do a little research and find out they were bought by Pepsico in 2006 for a reported $450 million USD.
9. Green & Black's
Like coffee and tea, chocolate has come under fire for its question of ethical practices and sourcing strategies. For this reason many fair trade chocolate companies have been developed, among them, Green & Black's has always been a leading name. The company was founded in 1991 by the husband and wife team of Craig Sams and Josephine Fairley after the two tried their first sample of 70-percent dark chocolate made from organic cocoa beans.
The company has been committed to using 100-percent organic ingredients and practicing ethical, fair-trade sourcing strategies including paying farmers a fair price for their cocoa and ensuring decent working conditions of all people involved in the chocolate making process. However, the company founders are no longer in the picture after the brand was sold to Cadbury in 2010. Cadbury was then bought out by Kraft Foods which then became Mondelēz International, putting the Green & Black's brand under one of the largest confectionary companies in the world.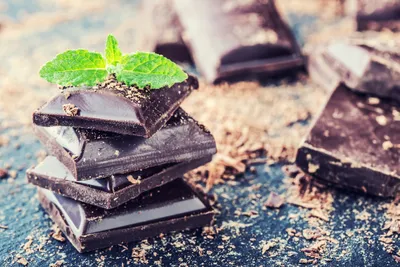 10. Peet's Coffee & Tea
If you're from California (or you've even just visited The Golden State) then you'll surely recognize the Peet's Coffee brand. It was formed by Alfred Peet in Berkeley, California in 1966 and the hippie brand became intertwined with the Bay Area counter-culture of the decade. The company even calls its fans "Peetniks" an homage to the company's beatnik beginnings.
The Peet's brand was said to influence a whole new generation of coffee aficionados and entrepreneurs, including the founders of Starbucks. The company is still adamant they preserve their unrelenting commitment to quality above all else, even despite being sold to German conglomerate JAB Holding Company in 2012 for a reported $1 billion USD. The JAB group (Joh. A. Benckiser) also owns other coffee brand like Caribou Coffee and Stumptown Coffee Roasters ad well as owning Jimmy Choo shoes.
11. Ben and Jerry's
Perhaps one of the most well-known American grass-roots companies, Ben and Jerry's ice cream company was started in 1978 from a renovated gas station in Burlington, Vermont by none other than Ben and Jerry. In 1985, after the company has achieved much local success, the company founded the Ben & Jerry's Foundation, where 7.5-percent of the companies pre-tax profits are set aside to fund community-oriented projects.
In 1989 the company took a hard stance against the use of growth hormones in their ice cream and made a commitment that their brand would always be rBGH free. In 2000, the company was sold to the Unilever group for more than $2.5 billion USD. The sale put the Ben and Jerry's brand along side other brands like Breyers ice cream, Dove beauty products and Degree anti-perspirant.