While the holidays are no doubt one of the most beloved times of the year, they can be a little stressful too! Even though Christmas is about more than just exchanging presents, for a lot of people, gift giving is a huge part in their holiday season. It's also a time of year when healthy habits tend to go out the window as we celebrate with lots of food and drinks. It's okay indulge here and there, but it is also important to maintain a healthy lifestyle or at least try to stick with some healthy habits during the holidays.
To encourage this, we've created the perfect gift guide for all of those health and fitness junkies. Giving healthy holiday gifts is the perfect way to get the best both worlds this time of year! Not only that, but gifting them something they're passionate about will show how much you care about them. Plus, this way you know your gift will get used! Check out this list of 20 amazing healthy gift ideas…
1. Workout Gear
This one is a no-brainer. If you're buying a gift for a fitness junkie, chances are they want some new workout gear. If they're like me, new workout clothes will give them that little extra boost to get out to the gym because they'll want to wear their new clothes! And a little boost might be just what they after indulging in holiday sweets and treats. This revived interest in working out will help them start the New Year off right!
If you don't feel comfortable picking out clothing, there are lots of other options to choose from. If they have a home gym, buy some gear to use at home like a foam roller, jump rope, resistance bands, a yoga mat, or some funky weights like Bala Bangles which go on the wrist to give a little extra resistance during a workout. Other non-clothing workout gear could be a new gym bag or accessories like a reusable water bottle or outdoor running gear such as a hat or gloves.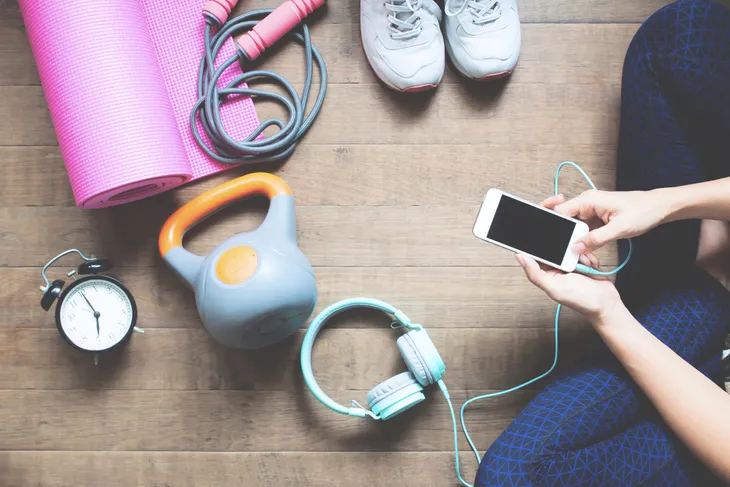 2. Fitness Tracker
For the techy person on your holiday gift list, there's an array of fitness trackers that offer a healthy – but trendy and cool – holiday gift. Fitness trackers are another health-focused way to stay in shape and live a healthy life. The features of these trackers vary widely, with some that have just a couple features to others that do just about everything. Depending on what you're going for and how much money you want to spend, even some of the less-advanced trackers have good reviews.
You can enter stats, and in some cases the gadget is smart enough to know when you're walking, running, swimming and sleeping. Many fitness trackers connect to your smartphone, tablet and computer, offering information from anywhere. Most of them track your fitness activity and give you a goal to reach for the day. Often this comes in the form of accomplishing a certain level of activity. Your sleep will likely be tracked, including identifying whether or not you slept well. There are also countless apps for these trackers that allow you to enter more specific information about your fitness activity and meals.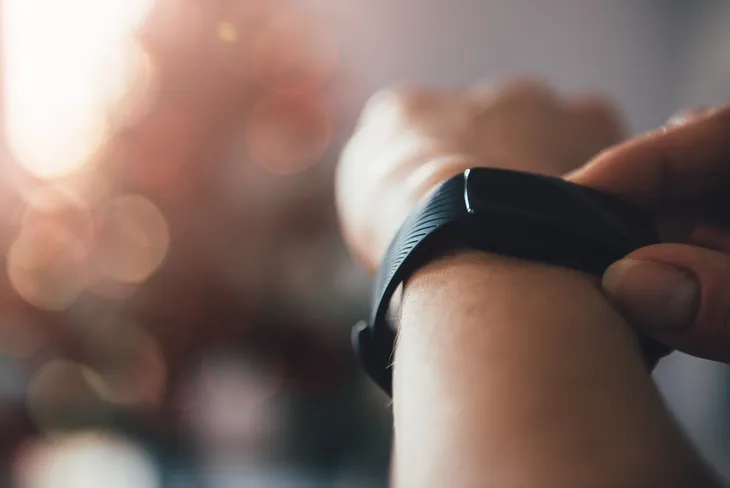 3. Essential Oil Diffuser
Diffusers are becoming increasingly popular. They're not just for people interested in the healing powers of essential oils for aromatherapy, they appeal to a wider group of people who are looking to create a more relaxing environment in their home. Diffusers will fill your space with the most enticing and soothing scents. There are tons to choose from! You can gear them towards whatever you're looking for. Right now there are lots of holiday scents available, but in general people choose from scents that promote relaxation, de-stress, healing, happiness, and the list goes on. Plus there are tons of cool designs to choose from when it comes to picking out a diffuser. You don't have to buy these at any specific shop (for example, Saje Wellness), you can find diffusers at many different locations, such as Target, Walmart, and Costco.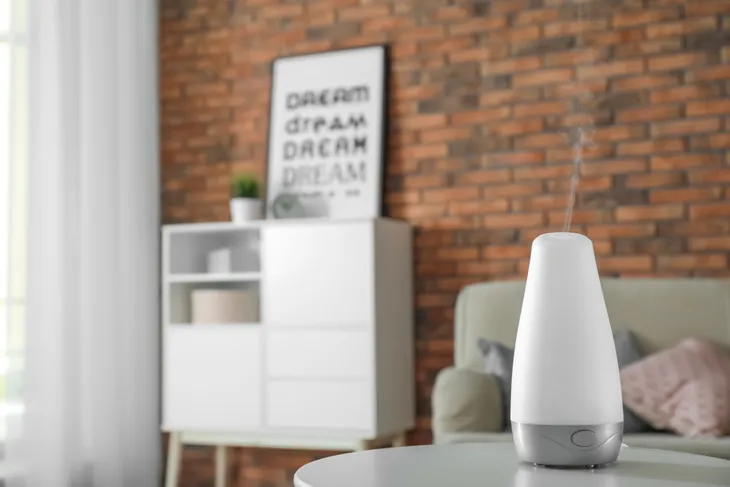 4. Weighted Blanket
Weighted blankets are another recent trend in the health and wellness community. These blankets are said to ease symptoms of anxiety and promote relaxation. The weight off the blanket supposedly feels like a big, warm hug. There have been many studies enforcing the great benefits of these blankets, so hey, it's worth a shot!
Since weighted blankets are growing in popularity, you can purchase them at many different stores, but the easiest place to find them is Amazon. The best selling blanket is from BlanQuil and is listed for around $170. It comes in a range of different colors and has a removable cover so it can be used in both the winter and summer.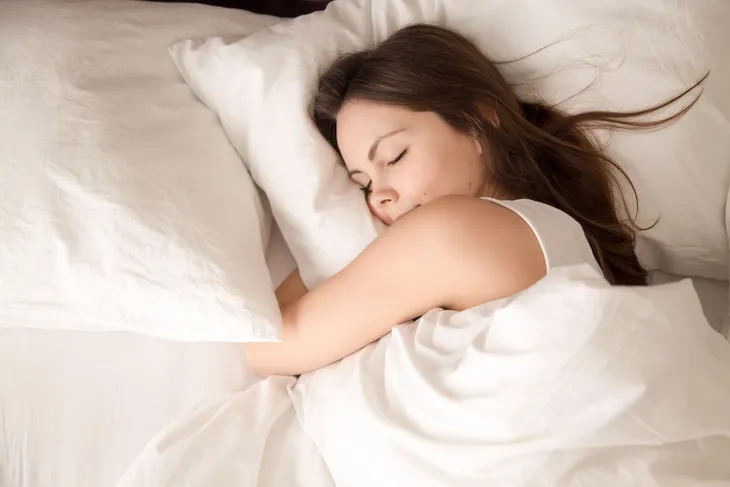 5. Happy Light
A happy light is a great gift for someone who has a hard time getting through the long, cold winter season. Seasonal affective disorder (SAD) is a type of depression linked to the change in season and for those who struggle with it, it tends to start in the fall and continue on throughout the winter. It zaps your energy levels and can cause moodiness. One of the most common ways to battle SAD is with light therapy (phototherapy).
If you know someone who struggles with SAD in the winter months or even someone who could use an extra boost in the winter months, purchase them a light therapy box. You can buy them on Amazon for around $100. According to the National Institute for Mental Health, you should look for one that provides light at 10,000 lux. Whoever is one the other end of this gift, advise them to soak up the artificial rays for 20 to 60-minutes to help ease the symptoms of SAD and provide a boost in energy and mood.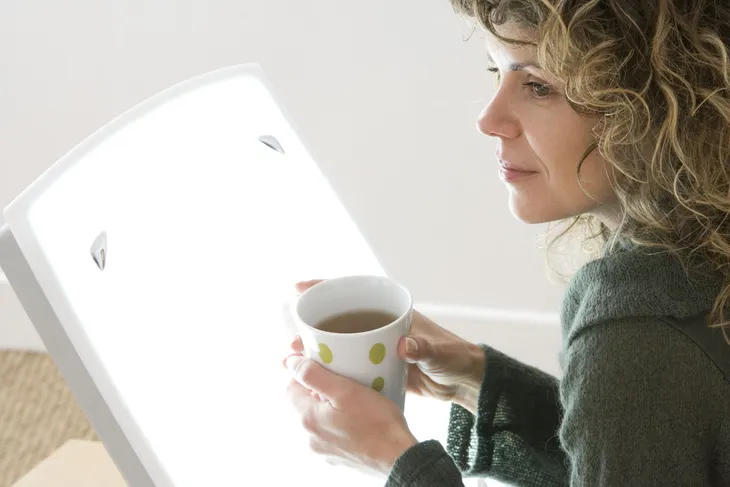 6. Cooking Classes
Cooking classes are an interesting but healthy gift to give someone, assuming the lesson isn't in baking unhealthy desserts. There's been a pretty significant emergence of cooking classes across North America, especially the kinds that target specific demographics or advocate healthy eating. From single-living cooking and fast but healthy meals, to gluten-free and portion control, cooking classes are a fun, interactive gift that won't be forgotten. And the tips the lucky gift-receiver will learn and the skills they'll develop can have a positive effect on eating habits.
Another great thing about giving someone cooking classes is that depending on who you're giving them to, it could be a joint gift. You could give it to your parents to do together, take your significant other for a fun night out bonding, or bring your best friend along for some good memories. In the end, it doesn't matter who you buy it for – it's a healthy holiday gift that will surprise and please the person lucky enough to get it.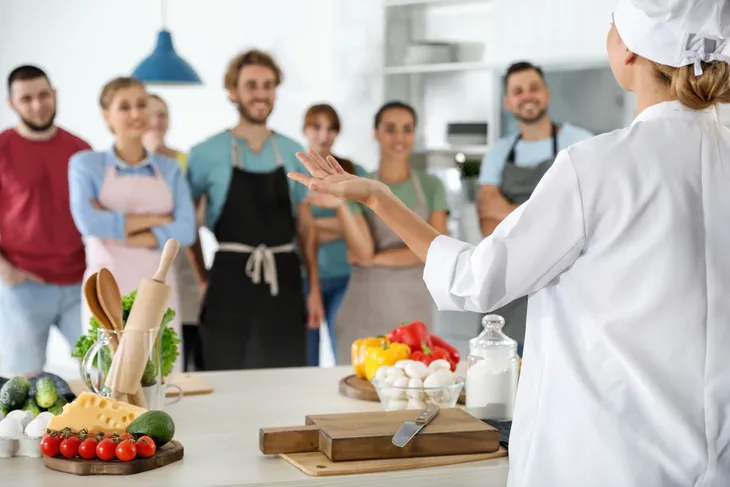 7. Self Care Package
Another great health inspired gift is to put together a self care package for a loved one. While it might seem cliche, a lot of people overlook self care whether it be because they are too busy taking care of everyone else in their life (special shoutout to all the moms out there) or they just find themselves too busy in their daily lives to take the time to unwind and invest back in themselves. This is a great way to remind that person that it's important to take care of their own mental health and wellness. Plus, it's a gift you know they'll use!
There are tons of ways to do this gift. You could purchase a gift card to a local spa so they can go get a massage, their nails done, a facial, or whatever they might need that day! You could purchase some nice bath salts or soaps so they can enjoy a relaxing soak. You could put together a DIY home spa kit that includes some nail polish, face masks, bath soaps, etc. The options are endless with this gift. Have fun with it and great creative!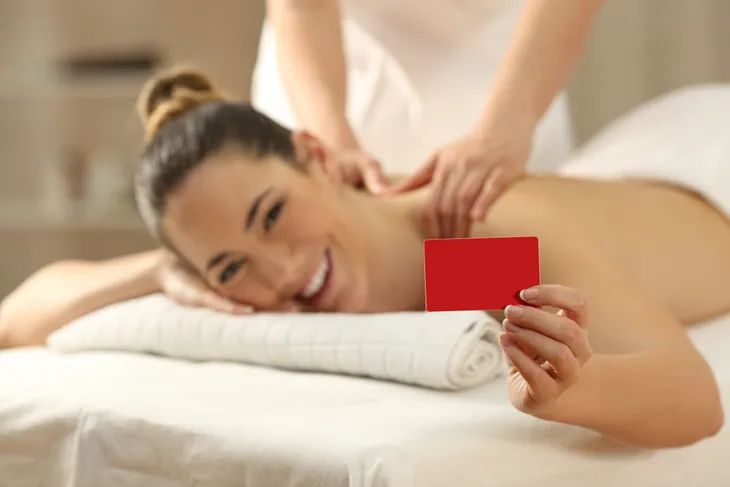 8. Blender or Smoothie Maker
You might be tired of seeing pictures of everyone's smoothies on social media but the health benefits from many of those smoothies are too important to ignore. Smoothies have become quite the trend in the health and fitness world, and for good reason. It likely started with extreme fitness buffs drinking high protein shakes to help their energy and encourage muscle development. Now people of all ages are jumping on the smoothie and energy shakes train, making a blender or specific smoother maker the perfect healthy holiday gift.
Smoothies are an easy way to incorporate many superfoods that are currently making the rounds on health news. Antioxidants, vitamins and minerals, as well as protein and fiber, can easily be added to smoothies, giving you a healthy boost in more ways than one – fresh fruit contain many healthy components, while smoothies with added protein help you get the energy to make it through the day or during a workout. If you have money left to spend, there are tons of smoothie cookbooks that would be a great complement to the main gift.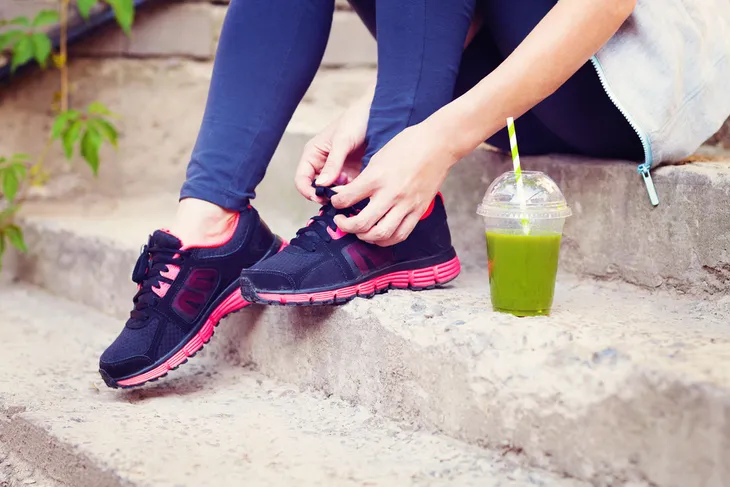 9. Food Scale
This gift might push the boundary of appropriate, depending on the relationship you have with the person you give the food scale to – so be careful with this one. To be safe, only give it to someone you either know is currently trying to follow portion control but doesn't have a scale yet, or to someone you know would like to start weighing their food. Otherwise, you might risk offending or hurting whoever you give it to, implying that you think they need to use a food scale.
Food scales can make it much easier for those sticking to a portion control diet, but also to those who aren't. Weighing food makes you more aware of how much you're eating, increasing the chances of cooking a healthy amount of food instead of overindulging. Plus, it's handy to have around when you need to weigh an ingredient for a recipe but don't have the appropriate-size of package. Anything from the amount of cheese you want to stick to in a day to a specific serving of pasta or potatoes can be used on a food scale.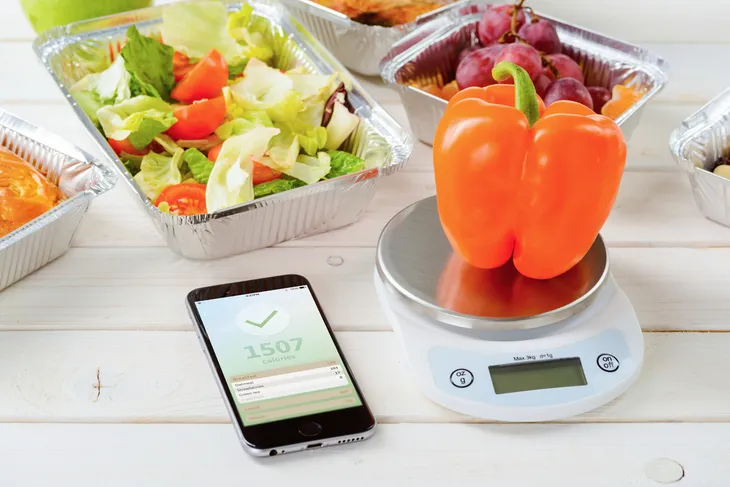 10. Exercise Class
This is another gift you want to make sure is received in the right way, and if you give it to someone you aren't close to or has weight issues, it's not likely going to go over well. But it is most definitely a good gift to give to an active friend, your gym buddy (so you can both try the class), or a family member focused on getting regular activity. And it doesn't have to break your bank – a lot of exercise classes can be found at a discount on coupon and group buying websites.
Giving a pass to an exercise class is also a great excuse to try something new. Sometimes people want to try out a new class but never go through with it, so a gift like this can give them the push they secretly want and need. There's also the fact that many active people suffer from a common problem – the ability to stay engaged and motivated with their workouts. Signing them up for a class they've never tried could provide the motivation and encouragement they need, and keep them focused.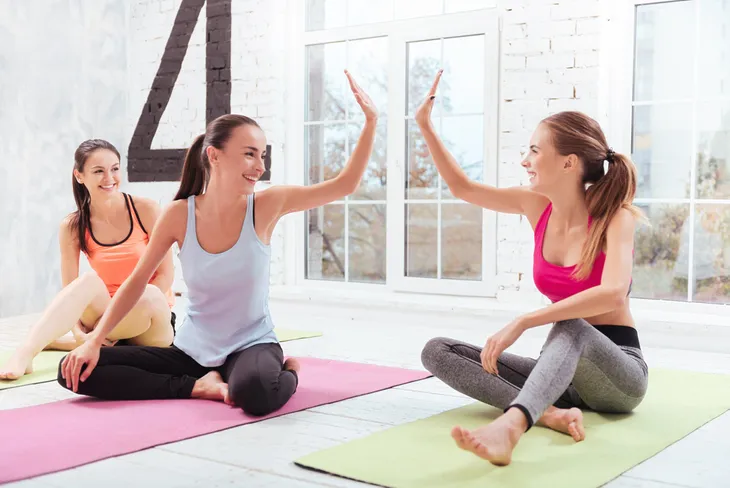 11. Adult Coloring Book
Most of us probably have memories of coloring as a child. It was a fun activity that kept us occupied (for a short while at least) and helped encourage creativity. Well, we're here to tell you that coloring is not just for kids! Adulting coloring books were introduced a few years ago and became widely popular. Turns out, they are more than just a fun activity to pass time, coloring is a really great way to relax and de-stress. These books promote mental wellness which is something many of us don't invest in. Just like we need to take care of our physical body, we also need to take care of our mental health, so a coloring book is a great investment for anyone who may be a little stressed, overwhelmed, or just needs a fun hobby to do that's just for them.
You can personalize this gift by picking a coloring book that's geared towards their interests. For example, Amazon has a really cool yoga anatomy coloring book for anyone who's interested in yoga. There are also other generalized theme books like ones with animals, floral prints, sports, etc.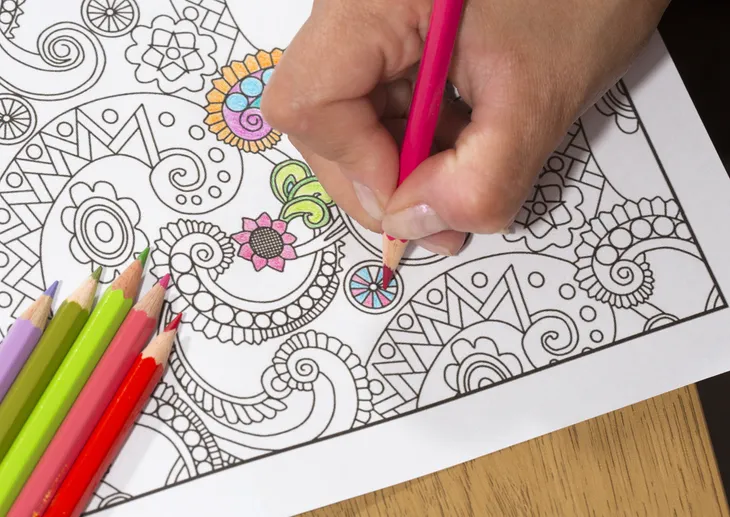 12. Fitness Kit
There are thousands of exercise DVDs available, which could be a good healthy holiday gift for anyone on your list who enjoys or prefers exercising in the comfort of their own home. But you can go a step further and buy an exercise kit. These kits are typically focused on a certain type of exercise, and include a workout DVD, basic exercise equipment needed to do what's on the DVD, and even a book in some cases. Books often give you an introduction by explaining the history of the exercise, and different poses and routines to follow.
One of the most popular exercise kits is yoga, and the equipment found in the kit often includes blocks, straps, and a mat, giving the person the basic necessities. Pilates is another popular form of exercise that you could find a kit for, and might include anything from rings, a stability ball, cords, and bands. These complete kits are a healthy holiday gift, so if you're stumped on what to buy someone who enjoys exercise, this will likely be a gift they love.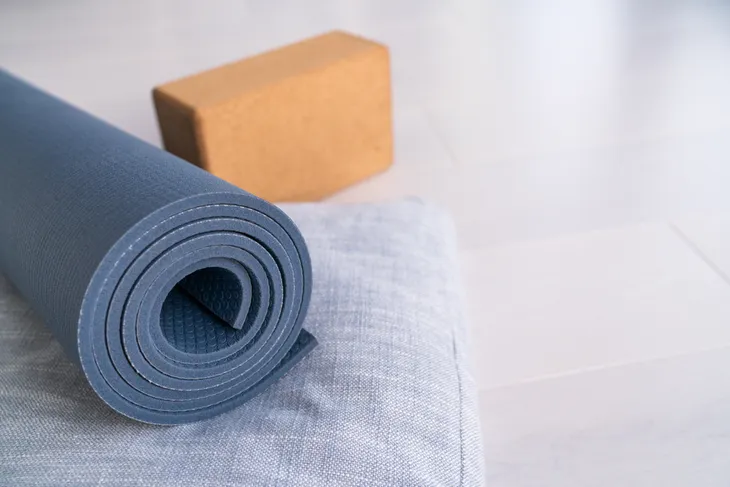 13. Health Magazine Subscription
Magazine subscriptions are the gift that keeps on giving, and with all of the deals that magazine companies offer when purchasing a yearly subscription, you get a lot of gift for little money – it's not uncommon to see a yearly subscription offered for 50 percent off. At the end of the year, you may decide to renew it as their gift again if they really enjoyed it, and then you're covered for their holiday gift for potentially many years to come.
The only thing that may be difficult in your magazine search is deciding what magazine to order. There are so many available these days, many of which cover everything related to your health – nutrition and dieting, fitness, beauty, sex, and living a healthy, balanced life all around. Or, if that health-focused person on your list is fanatic about a specific form of exercise, you might be able to find a magazine related to it. There are magazines for specific forms of exercise, some of which include running, yoga, bodybuilding, and weight training.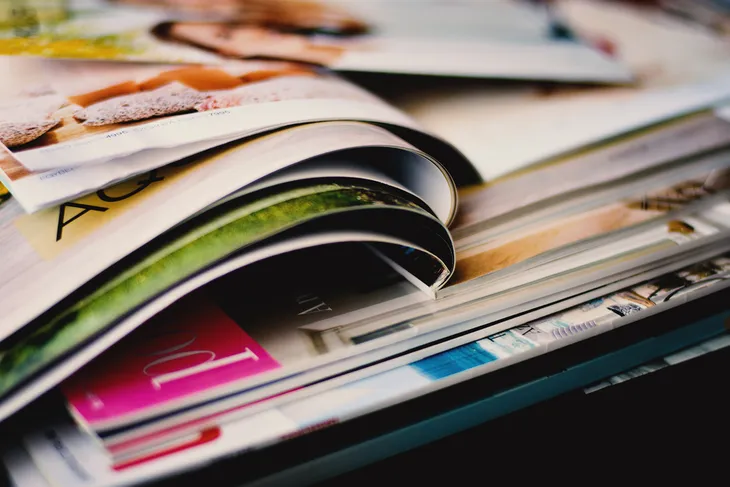 14. Picnic Backpack
Not everyone will know what this gift is, exactly, but it offers the gift-giver the opportunity to get a little creative. And if you're someone who loves buying little things that go together for one big present, this is perfect for you. A picnic backpack is simply a backpack full of picnic necessities – things you need to bring with you when hiking for long enough that you'll need food. So many people exercise without the proper equipment, and a good backpack for the avid hiker can help ensure they stay safe while enjoying the outdoors.
Buy a backpack that has good back support. A salesperson should be able to help you, or do your research online to be safe. Look for one with straps across the hips and chest for optimal support. Once you have the backpack, fill it with things you need on a picnic – anything from reusable cutlery and plates to water bottles and even a lightweight blanket. This is also a good gift for someone who likes to be environmentally friendly, by including only reusable items.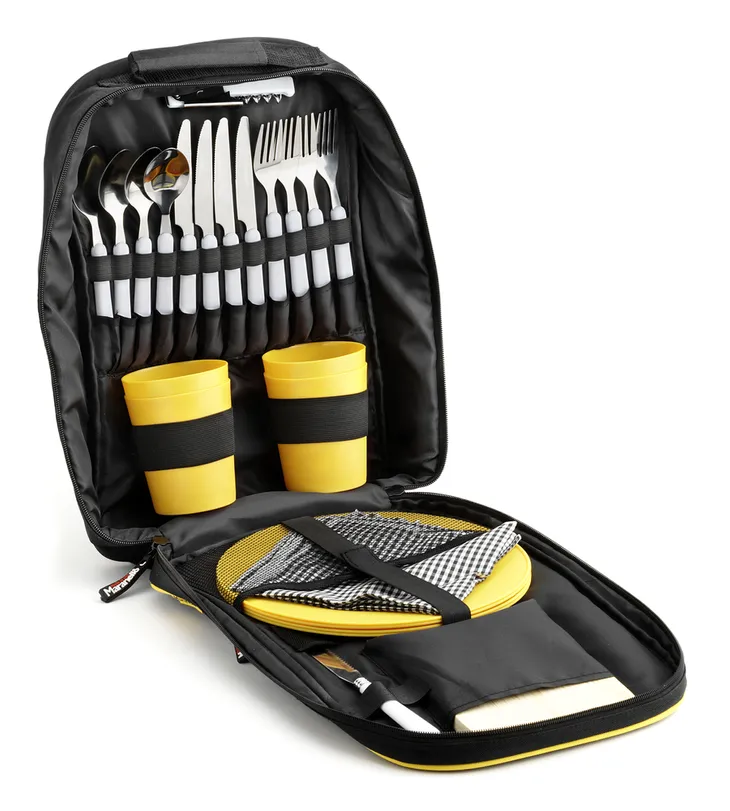 15. Reusable Water Bottles
Everyone knows that drinking water isn't just good because you need to stay hydrated, but that it's also a vital component of being healthy every day. Instead of buying plastic bottles that are thrown out and end up in landfills year after year, buy a reusable water bottle as a healthy holiday gift. Many people you know probably already carry around their own water bottle – but even if the person you need to buy for has one, there are all different types of reusable water bottles on the market as a result of this trend.
From colors and designs to built in ice packs and flavor compartments, even the most health-conscious person on your list won't have all of these. And if it's something you know they'll use, there's no harm in adding another to their collection, especially the kind that allows you to naturally infuse your water with fresh fruit. These types of features allow you to skip the aspartame and sugar often added to water, and instead allow you to enjoy refreshing, naturally-flavored water.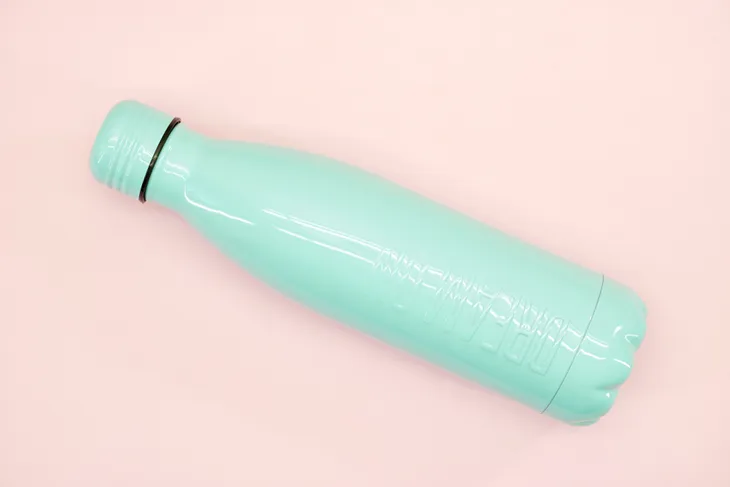 16. Make a Donation
Making a donation in someone's name is such an amazing gift idea and one that isn't done enough! I've received a gift like this before and absolutely loved it. To make this gift personal, choose a charity that's close to them. For example, if they've had a loved one pass away due to a specific illness or disease, donate toward a charity working towards a cure. If they are passionate about animals, donate to a wildlife cause or local humane society. To loop back around to the realm of health, there are lots of foundations focused on encouraging kids to get active, support families who need help putting their kids in sports, or fight against childhood obesity. The options are endless and chances are whoever is on the receiving end of this gift, will be incredibly touched by this generous gift.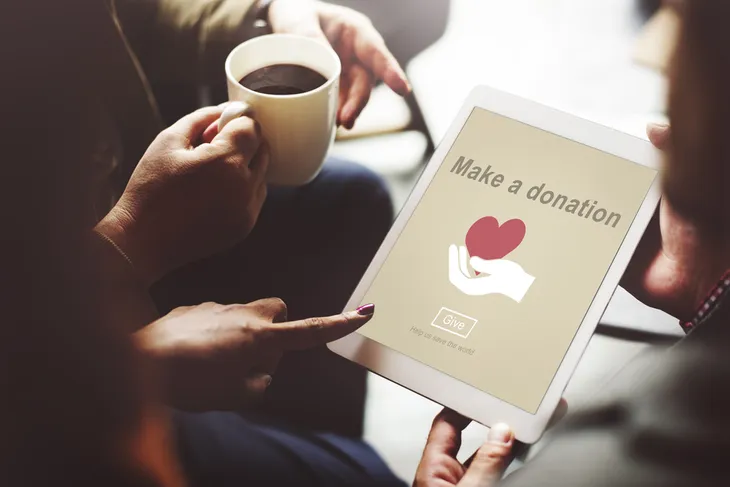 17. Zero Waste Starter Kit
In today's climate and culture, a lot of people are changing their focus to become more eco-friendly in their everyday life. There's a large emphasis on what we can do or should be doing and most of it is minor changes that if everyone implemented, could make a huge difference! Well, if you haven't already, this holiday season it's time to jump onboard. If you're looking for a gift idea that's unique and "healthy," try building a zero waste starter kit.
This gift is cost friendly and environmentally friendly. Get them started with the essentials like a reusable grocery bag, water bottle, and coffee mug. In an effort to limit plastic even more, a lot of cities are banning plastic straws so they now sell reusable straws, as well as reusable snack bags and even food wraps! You can purchase most of these items on Amazon or even find them in stores like Target and Walmart.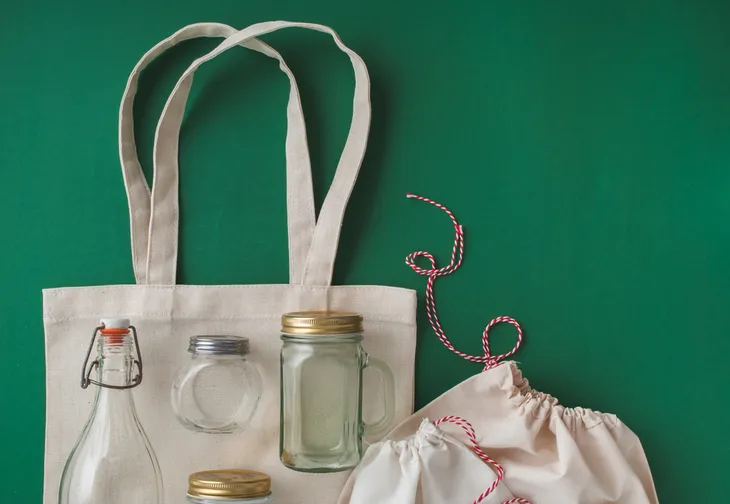 18. Journal
This gift focuses on mental health, not just physical health. Remember when we were kids and we all kept a diary to write down our thoughts, crushes, and dreams? For some reason, as we get older, people tend to stop doing this. It's a shame because keeping a journal is actually such a great way to promote mental wellness and keep ourselves motivated. Gift someone a beautiful journal to encourage them to start writing down their thoughts. They can use it whatever way they like. It could act as a diary for them to log their daily thoughts, they could use it as a way to hold themselves accountable by tracking their goals, or if they are a travel junkie, they could use it as a way to document their travels. It's a great gift idea and one that might inspire a healthy New Years resolution!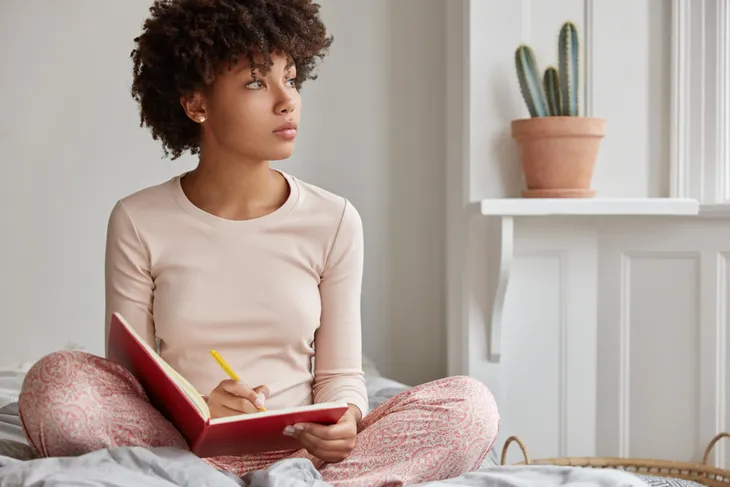 19. Gift a Plant or Planting Seeds
You might be thinking what does a plant or seeds have to do with health, but anyone who does garden knows that it can be quite the workout! Plus, gardening encourages people to get outside and for those who don't garden, a plant helps bring warmth into their living space which can be good for mental health. You could buy them a nice plant for their home or one they can take into work to decorate their desk. Not only is this gift sustainable, but it also promotes good air quality! What other gift can do that?! To personalize a plant, pick out a nice planter that matches their decor and one they can reuse in the future.
In addition to the plant or in replacement of, you could also gift them some seeds for planting! While the middle of winter might not be the best time to plant some seeds, they can hang onto them until spring and add them to their garden (or it might encourage them to start one if they haven't already). Put together a starter kit with all the basic necessities for a garden, or buy them something unique that they don't already have. You can purchase seed packages all year round and to top it off, they're super affordable!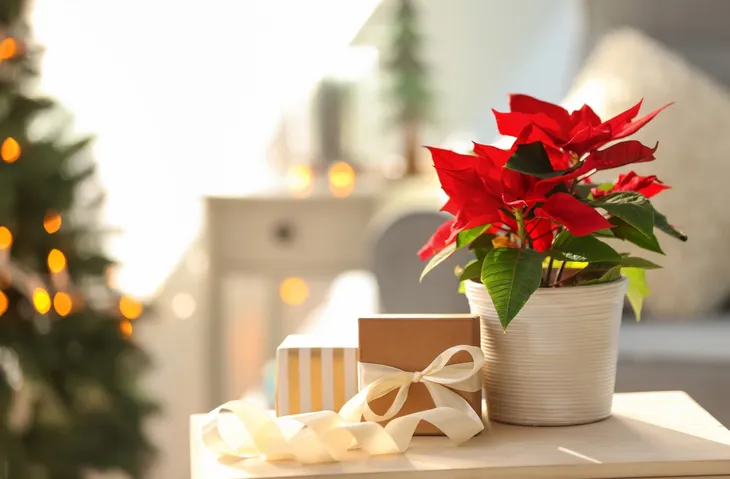 20. Cookware
Not all healthy holiday gifts need to be expensive. A cheap but effective way to please a health-conscious loved one or friend is something as simple but beneficial as an egg poacher. There are a variety of health benefits for poaching eggs compared to frying and scrambled eggs, including fewer calories from not using oil or butter to cook them in and decreasing toxins by cooking at a much lower temperature. Poached eggs are often part of a healthy diet that can help you with your weight loss goals.
Another cooking gadget commonly known for its health benefits is a steamer. Vegetable steamers are another fairly low-priced item that can cut out the unhealthy use of butter or too much oil when cooking vegetables. If you use a steamer, you've likely noticed how rich in flavor your vegetables are compared to other cooking methods like boiling in water. That's because steamers keep the color and flavor locked in, as well as the nutrients – steaming is known as one of the best ways to get the most nutrients from cooked vegetables.