From hot yoga to cold-pressed juices, each year brings about a whole new crop of health and wellness trends that get people talking. 2016 is going to be no exception, with open-minded people looking to live an all-encompassing healthy lifestyle and several new companies and innovations entering the market, the coming year is sure to be an interesting one from a health trends perspective.
Introducing ten health and wellness trends to keep an eye on in 2016…
1. All-inclusive Wellness Studios
More and more people are choosing wellness as a lifestyle rather than a hobby. It encompasses their entire way of living from where they shop to what they eat and how they relax. They don't want to just go to a yoga class and go straight home. Afterwards, they want to enjoy a healthy meal and surround themselves with like-minded people and share ideas for living well.
In response to this, were seeing the creation of Wellness Studios acting as centers for people who live a healthy lifestyle. They have spaces for fitness and yoga classes, meditation rooms, cafe's serving fresh prepared, nutritious meals and lots of events for members. The city of Los Angeles seems to be leading the charge for the moment with the 10,000 square foot Wanderlust Hollywood center and The Springs, a 13,000 square foot wellness studio in downtown LA, which features a yoga studio, juice bar and vegan restaurant.
2. Juicero
Speaking of juice…the last couple of years have been big for the juice game. Corporate giants like Coca-Cola and Campbell's are inventing in small juice companies and even looking at buying. In 2015, Coca-Cola invested $90 million for a 30 percent stake in juice company Suja making it the highest valued juice company in the world, that is until Juicero picked up steam.
Founded by former Organic Avenue co-founder and CEO, Doug Evans, Juicero seeks to do for juice what the Keurig did for coffee. Imagine fresh fruit and vegetable juice in your home without all the mess. It's an idea that has already gained over $100 million in funding from an elite group of investors including Campbell's Soup and Google Ventures and while the company has yet to launch, 2016 should see this idea finally come to fruition.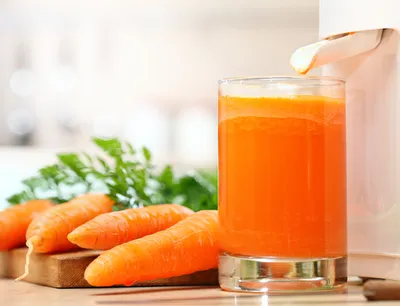 3. Nitro Coffee
It seems that Bulletproof coffee, the favorite of Paleo enthusiasts and fitness freaks alike was only the beginning of changing the coffee game into something with an added healthy bonus. While Bulletproof coffee sees the addition of a healthy fat in the form of grass-fed butter, Nitro Coffee is exactly what it sounds like: nitrogen infused coffee. It's cold, creamy, frothy and served on tap at several American coffee purveyors who are leading the way to a new java frontier.
The health claims are that nitro coffee helps blood flow and circulation and is also less acidic than traditional brews, but it's still early to call any of these claims concrete. Reportedly, Cuvée Coffee in Austin, Texas was the first to serve nitro on tap but now shops in San Francisco and New York and getting in on the action. We're also seeing several coffee brands such as Stumptown coffee roasters selling nitro coffee in a can.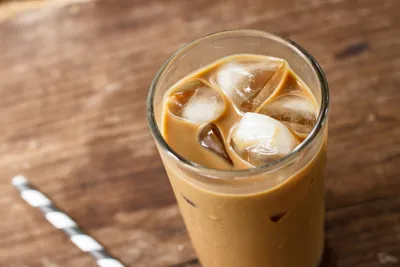 4. Sound Therapy
Can sound or even music really enhance your physical well-being? Well there's lots of research out there looking into this area of study and many experts, including Dr. Helen Lavretsky, a psychiatry professor at the Semel Institute for Neuroscience and Human Behavior at the Geffen School of Medicine at UCLA, agrees that sound can contribute to a better mental state, including deep relaxation which in turn, can increase your physical well-being.
For this reason we're seeing things like Sound Baths (which aren't exactly new) and an experience known as Mind Travel, gaining attention amongst those looking for a new wellness experience. Mind Travel combines beautiful, peaceful music with matching imagery for an experience that many describe as 'meditative or trancelike'. In 2016 we expect this trend to grow in popularity and we'll see composers, like Murray Hidary, take their mind-body sensory experiences on tour.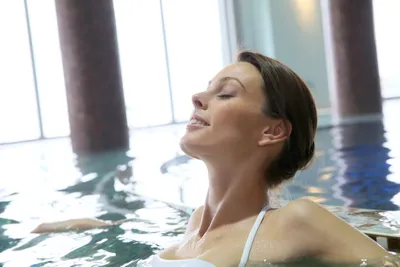 5. Work Life Balance
Work life balance, these days it seems like the modern day holy-grail, and it seems that for Millennials making their way in the workforce it really is. This generation sees balance as the ultimate achievement and values that over tangible incentives like salary increases and bonuses. Time and flexibility are the new keys to retaining young talent and even old-school institutions like Wall Street and Silicon Valley are taking notice.
A recent article in the Wall Street Journal explains how banking firms like Goldman Sachs have never had problems hanging on to young talent but in recent years, found themselves struggling in this area. Employers of the old mindset where gruelling, long hours equal financial rewards have been forced to offer other incentives focusing on balance in order to grow their workforce. A trend which we hope to see continue for not only 2016, but beyond.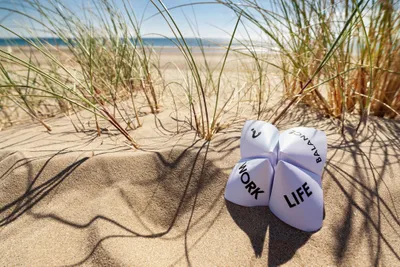 6. Athleisure on the Rise
In 2015, Merriam-Webster added the word Athleisure to the dictionary. The definition: "casual clothing—like yoga pants, sweat pants, and hoodies—which are designed to be worn both for exercising and for doing (almost) everything else." Rewind just 15 or 20 years ago and wearing athletic wear anyplace outside of the gym was a questionable decision at best.
However, major athletic clothing brands like Lululemon, Nike and Reebok have been working on massive marketing plans to keep this trend going and ensure that their comfortable, easy wear clothing is seen outside of the gym (as well as within). What's most exciting is the slew of start-up clothing brands we're seeing in the Athleisure sector like Lorna Jane, Phat Budda and Manduka. Even high-fashion brands like Tory Birch and Kate Spade are debuting new athletic lines. In 2016, it's clear that everyone wants to become the next Lululemon.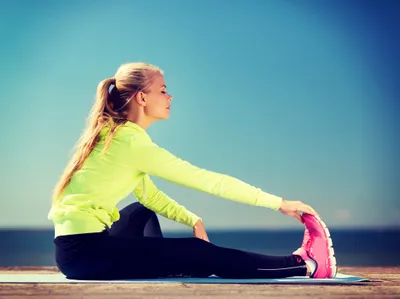 7. Sensory Deprivation (Float) Tanks
This next growing wellness trend won't be for anyone with claustrophobia; sensory deprivation tanks are water-filled pods that are super saturated with epsom salt for zero-gravity buoyancy. Many have no lights and no sounds, leaving you floating alone in the darkness with nothing but your own thoughts. The benefits?
Well, like manny wellness trends, there's still controversy about health benefits, but Dr. Frank Lipman, founder of Eleven Eleven Wellness Center says the tanks are a great way to reach a deep state of mental and physical relaxation. Joe Dowdell, founder & CEO of Peak Performance in NYC says that "the float pod helps promote a parasympathetic state, which can speed up the recovery process. Floating is not just great for athletes but also for anyone who is dealing with a lot of work and/or life stress such as busy corporate executives." We say, there's no harm in trying this relaxing experience for yourself!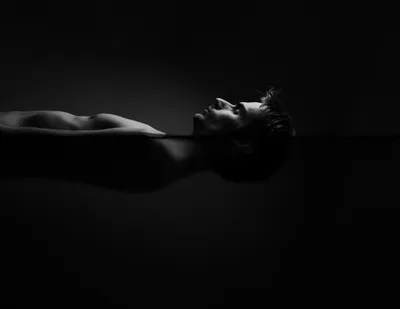 8. Great Guac
Mention the word guacamole in a room full of people and you're bound to hear someone go "Mmmm." Whether you call it a condiment, snack or staple food in your diet, the Mexican-born avocado dip known as guacamole is as popular as ever. 2015 was a big year for the avocado, the superfood has firmly reached celebrity status and has made it's way from the sushi trains onto menus of all cuisines. Notable chefs, like Seamus Mullen and Hugh Acheson, are putting their own unique twists on the green stuff including the addition of toasted pecans, seaweed, pumpkin seeds and even wasabi.
There's a great debate about whether guac should include anything other than it's traditional base ingredients of avocado, onion, lime juice and cilantro and the debate has nearly started wars amongst government officials in the Twitterverse. In 2016, the twists and creations are only going to get crazier. So guacamole fans, you'd better hold onto your hats!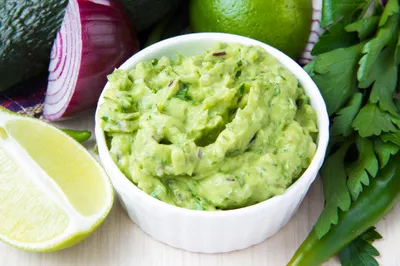 9. Homes are Sanctuaries
A lifestyle of healthy living includes not only your health and mental well-being but your physical space as well. At least, this is the way of thinking for a growing number of people who seek to turn their homes into spaces of simplicity, calmness and serenity. Consumerism has told us all to buy more and more stuff and the result is basements, garages and storage units full of stuff, but this year, the trend turns towards decluttering your life and your space.
At the center of this movement is a book by Marie Kondo entitled, "The Life-Changing Magic of Tidying Up: The Japanese Art of Decluttering and Organizing". The 31-year old Japanese author's book has sold a reported three million copies worldwide and the 'tidying trend' shows no signs of slowing down soon.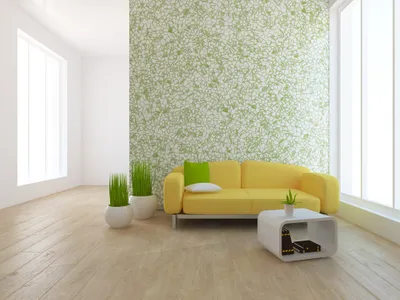 10. Healthy Travel
There are thousands of articles out there about eating well on the go and other healthy travel topics, heck we've even written some of them ourselves. But now the major players in the travel and hospitality industry are catching on. They've wised up to the fact that many people want to live and maintain a healthy lifestyle, especially while traveling.
In response, brands like Intercontinental Hotel Group (IHG) and W Hotels have created brands aimed at this market segment. The high-end 1 Hotels brand has three locations, including one in South Beach, where celebrity Chef Tom Colicchio opened BeachCraft restaurant. The restaurant serves locally sourced, organic food and drinks. In the mid-level range, IHG has launched EVEN Hotels, a wellness-minded brand whose locations include juice and smoothie bars, healthy snacks and fitness studios that would make your home gym jealous.