Rather than purchasing yet another box of pricey processed energy bars from the grocery store, fuel your body and soul with the goodness of the following nutritious and delicious do-it-yourself energy bars that you can make right at home.
The following ten energy bar recipes offer something for vegans, raw foodies, gym rats, runners, and just mid-day snack attackers. Trust me; they contain the perfect ingredients to help you refuel and revitalize your busy day…
1. Peanut Energy Bars
This carbohydrate-rich bar is packed full of nuts, seeds, fruit, and oats. They make the ideal great grab-and-go breakfast, snack, or post-workout nosh.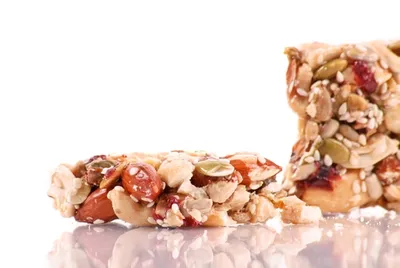 1. Coat a 9-by-13-inch baking pan with cooking spray.
2. Combine ½ cup peanuts, ½ cup sunflower seeds (or other nuts), 2 cups raisins (or other dried fruit), 2 cups rolled oats, 2 cups rice cereal and ¼ cup wheat germ (if using) in a large mixing bowl.
3. Combine 1/2 cup natural peanut butter, 1/2 cup brown sugar, and 1/2 cup wildflower honey in a large microwaveable bowl and nuke on high for 2 minutes.
4. Add 1 teaspoon vanilla and stir until blended.
5. Pour the peanut butter mixture over the dry ingredients and stir until coated.
6. Transfer the mixture to the prepared pan and press down firmly.
7. Let stand for about 1 hour to harden then cut into individual bars.
2. No Bake Energy Balls
These no-bake energy bars are loaded with wholesome ingredients including dried dates, almonds, flax seeds, and spicy cinnamon.
1. Puree 1/5 cups of pitted dates in a food processor until smooth.
2. Add 2 tablespoons of coconut oil, 1/3 cup cocoa powder, 1 teaspoon cinnamon, 1/3 cup flax seed, and 1 teaspoon vanilla. Pulse until mixed thoroughly.
3. Add 1/2 cup almonds and 1/2 cup walnuts and mix.
4. Stir in 1/2 cup dried cranberries or dried cherries.
5. Pour the date mixture to a pan lined with wax paper. Press the mixture down firmly with a large wooden spoon.
6. Cover with Saran wrap and chill in refrigerator until hard and then cut into individual bars.
3. Pear-Ginger Energy Balls
Ginger and pear mingle in this recipe to create a refreshingly crisp-tasting energy bar that will perk you up mid-afternoon, and help ease inflammation and digestive issues.
2 tbsp grated fresh ginger
1 medium pear, cored
1/4 cup hemp flour
1/4 cup walnuts
3/4 cup dried dates
1/2 cup sunflower seeds
1/4 cup ground flaxseed
2 tbsp sesame seedsIn a food processor, blend all ingredients smoothly, sprinkle with more sesame seeds and shape into balls with your hands.
4. Banana Oat Bars
The moist banana oat bar recipe is not only totally vegan-friendly—it's yummy enough to substitute for dessert…and the kids won't even notice!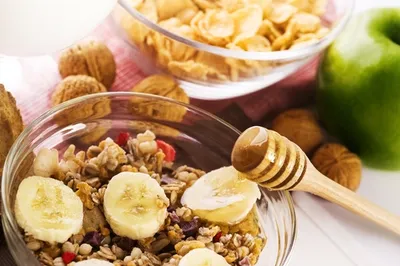 1. Grease 8×9-inch baking pan while oven preheats to 350-degrees.
2. In a large mixing bowl mash together 2 overripe bananas, 1 cup sugar, ½ cup oil, and ½ tsp vanilla extract.
3. In a separate mixing bowl, mix ¾ tsp baking powder, ¼ tsp baking soda, ½ tsp salt, ½ tsp cinnamon, ½ tsp nutmeg, ¾ cup unbleached flour, and 1 ½ cup oats.
4. Mix together banana and oat mixture.
5. Fold in ¾ cup walnuts and ¾ cup dried cranberries.
6. Pour mixture into baking pan, and spread evenly.
7. Bake for 20 minutes or until golden brown on top.
8. Allow to cool completely then cut into bars.
5. Apricot Almond Energy Bars
These fresh and zippy energy bars are caulked full of the goodness of dried apricots with the sweetness of maple syrup.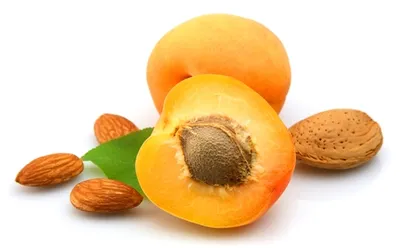 1/2 cup dried apricots
1 cup rolled oats
1/2 cup toasted wheat germ
1/4 cup whole-wheat pastry flour
1/2 cup raisins
1/2 cup pitted dried dates
1/2 cup raw unsalted sunflower seeds
1/2 cup raw almonds
2 large eggs
1/2 cup almond milk
1/2 teaspoon ground cinnamon
1/3 cup pure maple syrupPulse all ingredients in a food processor until finely chopped and blend until pasty. Spread into a pan and bake at 350-degrees oven for 20 minutes. Let cool and cut into squares.
6. Almond Butter Banana Bars
I love almond butter—in stir fries, on a rice cake—and especially in energy bars. Did I mention that these nutritious and delicious bars are 100% vegan-friendly.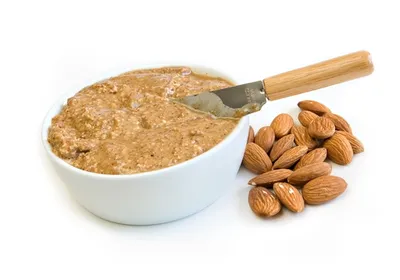 1. Heat and mix 2 ripe and mashed bananas with ½ cup of almond butter in a stovetop pan.
2. Pour ¼ cup raisins, ¼ cup cherries, ¼ cup apricots, and 1/2 cup almonds in a food processor and blend until coarse.
3. Combine food processor contents with heated banana-almond butter mixture and fold in 1 cup rolled oats and 1/4 cup mixed seeds.
4. Press the mixture flat into a metal pan and bake at 350-degrees for 25 minutes.
5. Cool completely then cut into individual bars.
7. Raw & Wonderful Protein Bars
These tasty, nutritious, and totally raw and nutritious protein bars are so delicious; you'll never miss those store bought brands again. Not only are they super easy to make, but they're full of natural, raw ingredients that are packed with whole protein and no processed sugars for a completely natural energy boost.
7. Raw & Wonderful Protein Bars
These tasty, nutritious, and totally raw and nutritious protein bars are so delicious; you'll never miss those store bought brands again. Not only are they super easy to make, but they're full of natural, raw ingredients that are packed with whole protein and no processed sugars for a completely natural energy boost.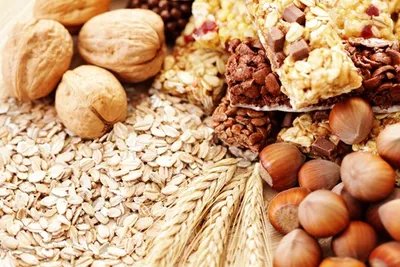 1. Place 2 handfuls raw almonds in food processor and process till ground to desired consistency.
2. Add 2 cups dates, 1/3 cup raw hemp seeds, 1 handful raw sunflower seeds, and 1 handful raw pumpkin seeds, blend until combined.
3. Add 1-2 handfuls super food berries and juice from 1 lemon. Mix it all together until it forms a big sticky ball.
4. Press into a pan using your hands, refrigerate, and then cut into bars.
8. Coco-nutty Energy Bars
Combining the glory of shredded coconut, mixed nuts, vanilla, and the kick of espresso all in one bar—these energy bars pack an energy-rich punch that can't be matched.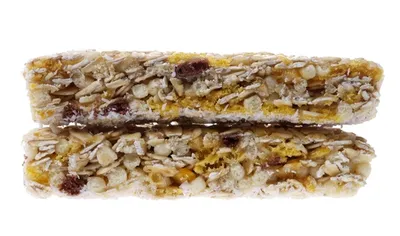 1. Preheat oven to 350-degrees while you grease baking pan with 1 tablespoon coconut oil.
2. Toast 2 cups chopped almonds or pecans with 2/3 cup (unsweetened) shredded coconut for about 5 minutes on a baking sheet.
3. In a large bowl, mix the toasted items with 1 1/4 cups rolled oats and 1 1/2 cups unsweetened crisp rice cereal.
4. Combine 1 cup honey, 1/4 cup cane sugar, 1/2 teaspoon fine-grain sea salt, 2 tablespoons espresso beans and 1 1/4 teaspoon vanilla extract in a saucepan over medium heat and boil.
5. Pour the liquid over the dry mixture and stir until all ingredients are evenly coated.
6. Spread the mixture into the prepped pan and cook for 20-25 minutes.
7. Let cool then cut into bars and refrigerate.
9. Toasted Tahini Bars
Toasted tahini has a delectable nutty flavor that mixes so well with the sweetness of almond butter and chopped dates.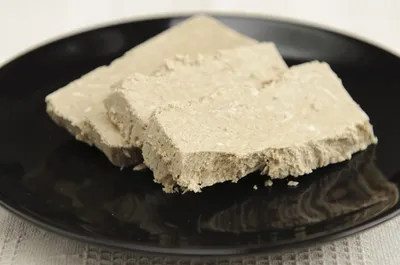 1. Place ½ cup of dates, 1/2 cup tahini, ½ cup almond butter, 1 cup dates chopped, ½ cup maple syrup all wet ingredients into a food processor and pulse until you get a chunky paste.
2. Place in a bowl and mix with ½ cups of wheat bran and 1 1/2 cups of toasted buckwheat groats.
3. Add a few handfuls of berries and more wheat bran (as needed) to firm up the mix.
4. Spread into an oiled loaf pan and let chill before cutting into bars.
10. Carob Flax Seed Energy Bars
These carob flax seed bars are full of ingredients, which makes it rather surprising that they're allergy and diabetic free—with no diary, eggs, wheat, nuts, or artificial sugars.
2 cups chopped dates
¼ cup unsweetened shredded coconut
2/3 cup old fashioned oats (gluten free is optional)
2 tsp coconut oil
1/4 cup dried cranberries/raisins
1/8 cup dried currants
1/8 cup carob chips
2tbs ground flaxseed
With a high speed blender, mix all ingredients, and then shape into bars with your hands (like cookies). Bake for 15 minutes at 350-degrees, and let cool at room temperature.
Like this article? Check out these similar articles for healthy living: